2-3
---
Apollo Pharmacy is a leading retail chain of pharmacy and is a unit of - Apollo Hospitals Enterprise Ltd. - Asia's largest healthcare group.
Our growing Retail Pharmacy network touches lives across the length and breadth of India and we serve 150000+ customers a day. With over 30 years of retailing experience, customer-focused service and brand value our network spans out to 1550+ retail pharmacies through which we have been serving our customers for their healthcare needs 24x7.
Post: Technical Trainer (M.Pharma)
We are one of the emerging management service provider. We provide training & placement in different sectors like Pharma, BPO etc. Now we are hiring young & dynamic medical representatives for our valuable client (One of the leading company in India)
Post: Medical Representative and Pharmacist

PPD is a leading global contract research organization providing discovery, development and post-approval services as well as compound partnering programs. Our clients and partners include pharmaceutical, biotechnology, medical device, academic and government organizations. With offices in 32 countries and more than 9,000 professionals worldwide, PPD applies innovative technologies, therapeutic expertise and a commitment to quality to help its clients and partners maximize returns on their R&D investments and accelerate the delivery of safe and effective therapeutics to patients.

Post: Regulatory Affairs Specialist
IIT Bombay, set up by an Act of Parliament, was established in 1958, at Powai, a northern suburb of Mumbai. Today the Institute is recognised as one of the centres of academic excellence in the country. Over the years, there has been dynamic progress at IIT Bombay in all academic and research activities, and a parallel improvement in facilities and infrastructure, to keep it on par with the best institutions in the world. Institutes in positions of excellence grow with time. The ideas and ideals on which such institutes are built evolve and change with national aspirations, national perspectives, and trends world – wide. IIT Bombay, too, is one such institution.
Cognizant is a leading provider of information technology, consulting, and business process outsourcing services, dedicated to helping the world's leading companies build stronger businesses. Headquartered in Teaneck, New Jersey (U.S.), Cognizant combines a passion for client satisfaction, technology innovation, deep industry and business process expertise, and a global, collaborative workforce that embodies the future of work.
Post: Junior Data Analyst & Data Analyst (20) and Team Leader (4)
Panacea Biotec is a leading research based Health Management Company, with an annual turnover of approx. Rs. 830 Crores. We are engaged in research, development, manufacture & marketing of Vaccines, Bio-Pharmaceuticals and Pharmaceuticals (Rx & OTC) of international quality and Health Services. All Panacea Biotec plants are accredited by international agencies and they follow current Good Manufacturing Practices, as per WHO guidelines.
We offer stimulating work environment & a career that spells growth. In tune with our plans, we require young, aggressive, dynamic, high performing and result oriented professional.
Post: Business Development Executive – Acute and Chronic BU
FTF Pharma Pvt Ltd. a progressive Pharmaceuticals Research and development Company with an innovative outlook for generic plus product vision. We are in the space of First to File product development opportunity. Besides Generic development, we are also developing new formulation as NDF. We are looking for candidates who think out of box in the field of Formulation development and Analytical Development with relevant experience in product development for regulated market. Ttie promoters have outstanding track records in product development and marketing.
Accenture is a global management consulting, technology services and outsourcing company. Combining unparalleled experience, comprehensive capabilities across all industries and business functions, and extensive research on the world's most successful companies, Accenture collaborates with clients to help them become high-performance businesses and governments.
Post: HLS - DVA
Novo Nordisk is a global healthcare company with 89 years of innovation and leadership in diabetes care. The company also has leading positions within Haemophilia care, growth hormone therapy and hormone replacement therapy. Headquartered in Denmark, Novo Nordisk employs approximately 33,300 employees in 75 countries, and markets its products in more than 190 countries Novo Nordisk's B shares are listed on NASDAQ OMX Copenhagen (Novo-B).

Post: Safety Medical Writer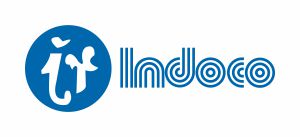 Indoco Remedies is engaged in the manufacturing and marketing of Formulations (Finished Dosage Forms) and Active Pharmaceutical Ingredients (APIs) in India. Indoco has a strong international presence in the Regulated and Emerging markets. The Company is striving to place itself on a strong promising path by expanding its business strategically, strengthening its manufacturing facilities and enhancing capabilities across the organization. The Company is looking at various opportunities in untapped markets and association with business partners in the global markets to boost its revenues.