1-2
---
Panacea Biotec is a leading research based Health Management Company, with an annual turnover of approx. Rs. 830 Crores. We are engaged in research, development, manufacture & marketing of Vaccines, Bio-Pharmaceuticals and Pharmaceuticals (Rx & OTC) of international quality and Health Services. All Panacea Biotec plants are accredited by international agencies and they follow current Good Manufacturing Practices, as per WHO guidelines.
We offer stimulating work environment & a career that spells growth. In tune with our plans, we require young, aggressive, dynamic, high performing and result oriented professional.
Post: Research Chemist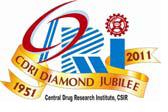 CSIR-Central Drug Research Institute, Lucknow is a premier R&D Institute under the aegis of Council of Scientific and Industrial Research (CSIR), New Delhi which is an autonomous body under Department of Scientific and Industrial Research, Government of India. The institute is engaged in the development of new drugs and diagnostics in various therapeutic areas like malaria, tuberculosis, filarial, leishmania, cancer, thrombosis, hypertension, dementia, diabetes, lipid disorders, gastric ulcer, osteoporosis, prostatic hyperplasia, etc.
Applications on the prescribed forms are invited from the eligible Indian Nationals for the following posts:-
Post: Project Junior Research Fellow, Project Fellow, Senior Project Fellow, Project Assistant

Soranus was a Greek physician from Ephesus in 1st and 2nd century. He practiced in Alexandria and subsequently in Rome, and was one of the chief representatives of the Methodic school of medicine. Several of his writings still survive most notably his four-volume treatise on gynaecology and a Latin translation of his on acute and chronic diseases. He belonged to the Methodic School and was one of the most eminent physicians of that school. Little else is known about his life, except that he passed some time in Aquitania for the purpose of treating some skin diseases which were very prevalent there at the time. His treatise Gynaecology is extant also extant are parts of treatises on Signs of Fractures and on Bandages. Of his most important work (On Acute and Chronic Diseases) only a few fragments in Greek remain, but we possess a complete Latin translation by Caelius Aurelianus (5th century). Besides these works, Soranus was the author of sever al others, of which only the titles and some fragments have been preserved. Soranus himself refers to many additional works which have not survived. Gynecology contains many remarkable contributions that might have been written today. Our Corporate Group is associated with other business like leading Broking House of India, having vast exposure to Pharmaceutical Distribution since last 25 years along with chains of Retail Medical Stores and Infrastructure. Our basic philosophy is to create care with lot of values.
Post: Medical Representative- 01

GE Healthcare, $17 billion unit of General Electric Company (NYSE: GE), employing more than 46,000 people worldwide and serving healthcare professionals in more than 100 countries. We believe in our strategy - and we'd like you to be a part of it. As a global leader, GE can bring together the best in science, technology, business and people to help solve one of the world's toughest challenges and shape a new age of healthcare.

Post: QA Leader-HC
Apollo pharmacy is a leading retail chain of pharmacy and is a unit of - Apollo Hospitals Enterprise Ltd. - Asia's largest healthcare group.
Our growing Retail Pharmacy network touches lives across the length and breadth of India and we serve 150000+ customers a day. With over 30 years of retailing experience, customer-focused service and brand value our network spans out to 1550+ retail pharmacies through which we have been serving our customers for their healthcare needs 24x7.
Quintiles is the only fully integrated biopharmaceutical services company offering clinical, commercial, consulting and capital solutions worldwide. Our network of 23,000 engaged professionals in 60 countries around the globe works with an unwavering commitment to patients, safety and ethics — ensuring a higher level of healthcare for people. For our biopharmaceutical customers, we help them navigate risk and seize opportunities in an environment where change is constant.
Post: Drug Safety Associate/ Sr. Drug Safety Associate/ Operations Specialist- 1406098

Naticon research labs were established in 1999. It was registered as a private limited company in the year 2003. We are into manufacturing of pharmaceutical & unique herbal preparations. Business of 25 crore per year. We are the first in India to launch a prebiotic & probiotic vegetarian capsule. Recently we launched a research backed herbal preparation for pih, low foetal wt. Inadequateamneotic fluid. We will soon be launching a herbal product for regenuation of uterus after d & c. We are exporting our products to ciscontries.
1. Pharma company with special enzyme preparations of bromelain, trypsin, rutin, papain,2. Veg capsules probiotics, veg capsules prebiotics,3. Iron with stool softners. Herbal products for pregnancy induced hypertension, low foetal weight, low amneotic fluid.
Post: Medical Representative

Origo Pharmaceuticals Pvt Ltd is a leading company offering a unique range of cosmeceutical products in the Skin Whitening, Anti-ageing and Hair-care segment to its customers across India and the Middle-East. Our products are manufactured at our state-of-art facility in Bangkok, Thailand. We also offer tailored dermato-cosmetics products (contract manufacturing services) for many of the leading dermatologists/cosmetologists in India. Currently, we are headquartered in Bangalore, India having international offices in Bangkok and Dubai.
Post: Account Executive
Soranus Lifesciences is an innovative leading, vertically integrated pharmaceutical formulation company that discovers, develops, manufactures and markets a broad range of healthcare products. Headquartered in the city of Ahmedabad in India, The Company has dedicated research and development department well equipped with the latest equipments and supported by a large pool, of scientists who continuously work towards new pharma products.
Mylan is one of the world's leading generics and specialty pharmaceutical companies, providing products to customers in more than 150 countries and territories. The company maintains one of the industry's broadest and highest quality product portfolios, which is regularly bolstered by an innovative and robust product pipeline. With a workforce of more than 16,000, Mylan has attained leading positions in key international markets through its wide array of dosage forms and delivery systems, significant manufacturing capacity, global commercial scale and a committed focus on quality and customer service.

Post: Senior Chemist - Process Development -Unit-1