Ludhiana
---
The School of Pharmaceutical Sciences, Apeejay Stya University offers highly advanced and internationally aligned post-graduate courses in Pharmacy Education. The following courses are on offer:
Novation Labs India is a Leading, Upcoming & Professionally Managed Pharmaceutical Company deals in Super Specialty of Neurology Division & Cardio Diabetic Division.

Post: Medical Representative, Area Sales Manager
Novation Labs India is a Leading,Upcoming &Professionally Managed Pharmaceutical Company deals in Super Specialty of Neurology Division & Cardio Diabetic Division.
Post: Medical Representative, Area Sales Manager
About Authors:
Bajaj L.*, Chopra D.1
*PCTE Institute of Pharmacy, Jhandey, Ludhiana-142021, Punjab, India.
1Department of Pharmaceutical Sciences and Drug Reasearch,
Punjabi University. Patiala.
*lotika.bajaj@gmail.com / lotika@pcte.edu.in
Abstract
Alzheimer's Disease is a neuropathological disorder that causes dementia by progressively degenerating the neurons that are responsible for learning and memory processes. Rivastigmine has demonstrated favorable efficacy and safety in patients with dementia. Nanostructure mediated drug delivery enhances drug bioavailability, improves the timed release of drug molecules, and enables precision drug targeting. Because of its cationic charges, biocompatibility, and low toxicity, chitosan has been used as a vehicle system for genes, protein and drugs. The present study has been undertaken to investigate the targeted delivery of rivastigmine loaded chitosan nanoparticles in streptozotocin induced dementia in mice. Rivastigmine loaded chitosan nanoparticles were prepared by ionic gelation method. The nanoparticles were evaluated for size, shape, zeta potential, microscopy, transmission electron microscopy. Drug-polymer compatibility was determined using differential scanning calorimetry. The amount of drug entrapped within the nanoparticles was determined spectrofluorometrically and in vitro drug release studies were done by spectrofluorometer. Morris Water Maze Test was used to evaluate in vivo activity of rivastigmine nanoparticles in mice. The mean hydrodynamic diameter of chitosan nanoparticles prepared was found to be 258 nm with positive zeta potential value of about 35.1 mV. The entrapment efficiency for various batches of rivastigmine nanoparticles showed a range of 42-84% w/w. Prolonged drug release was observed in case of chitosan nanoparticles. The best release pattern was seen in case of batch A with 1:1 drug : polymer ratio. Rivastigmineloaded Chitosan nanoparticles were found to be effective in STZ induced dementia in mice.
TrueOsis ever since its inception in 2007 has been involved in providing high quality manpower solutions and services. We have been successful in providing consistent and reliable services to our customers who include BFSI, BPOs, IT Industries, Pharma, Private Manufacturing Enterprises and FMCG Companies.
Post: TECHNICAL PHARMA OFFICER
Dayanand Medical College & Hospital (DMCH) Ludhiana, Punjab, India is a 1326 bedded (Inclusive 800 teaching beds) tertiary care teaching hospital in North India. The institution has an imposing complex of modern buildings and is equipped with all kinds of modern facilities for providing excellent care to the patients and training to the undergraduate and postgraduate students. All the clinical departments, along with the diagnostic laboratories provide round-the-clock service at the campus.

Post: Manager Pharmacy

Client of APLE Pharma is a reputed MNC requires freshers (B.Sc/B.Pharma/D.Pharma) as Medical Representatives
Post: Medical Representative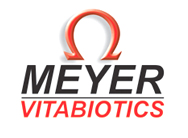 MEYER, an associate of U.K. based multinational VITABIOTICS LTD., is a rapidly growing Pharmaceutical company in India, with current turnover of 250 Crores, Ranking in Top 50 Indian Pharma Company.
For our growth plan, we seek result oriented, self driven & focused Pharma Sales candidates as.
Post: Medical Representatives, Area Manager, Regional Manager

Guru Angad Dev Veterinary and Animal Sciences University (GADVASU) was established at Ludhiana by an act of the Punjab Legislature No. 16 of 2005 notified in the Punjab Government Gazette on August 9, 2005 and it started functioning w.e.f. April 21, 2006 for promoting livestock production, health and prevention of the disease(s) through integrated teaching, research and extension programme(s).
Post: RA/SRF/JRF