Packaging
---
We are hiring for reputed Pharma company in Ambernath location.
Post: Research Officer (packaging Development)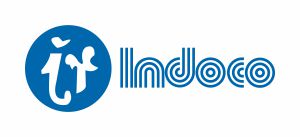 Indoco Remedies is engaged in the manufacturing and marketing of Formulations (Finished Dosage Forms) and Active Pharmaceutical Ingredients (APIs) in India. Indoco has a strong international presence in the Regulated and Emerging markets. The Company is striving to place itself on a strong promising path by expanding its business strategically, strengthening its manufacturing facilities and enhancing capabilities across the organization. The Company is looking at various opportunities in untapped markets and association with business partners in the global markets to boost its revenues.
Post: Executive/ Officer- Production & Packing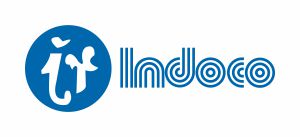 Indoco Remedies Ltd. headquartered in India, is a fast growing, fully integrated, research oriented pharmaceutical company with a Global presence, Indoco manufactures a wide range of pharmaceutical products in various therapeutic segments for Indian and International markets. Indoco has state-of-art world class manufacturing facilities which have been awarded by World Regulatory Authorities like US-FDA, MHRA – UK. Darmstadt-Germany, MCC and ANVISA-Brazil.
Post: Manager- Packing

Nirlife, an ISO Standard cGMP approved, is the healthcare division of Nirma limited (Rs. 7000 crore conglomerate) founded with the objective to make high-quality healthcare products easily accessible to the masses. Nirlife has evolved as one of world's largest manufacturer of Parenterals, Medical Devices and pharmaceutical formulations under one roof and has presence in more than 70 including semi-regulated and regulated markets. For further expansion of pharmaceutical business, we require professionals to fill multiple vacancies in the following areas:
Famy care is a global player in the Female Health Care Segment with a focus on Hormonal & Reproductive Health Care Products. Famy care believes in the right of women to be informed about their reproductive healthcare choices and to make good health accessible to all. In a very short span of time we have become the largest manufacturer of Hormonal Tablets. We have four world class plants at two locations supported by strong R&D facility for development of Complex Hormonal and Reproductive Health Care formulations.
Post: Officer/executive- Packing, QC, Injectable

Sun Pharma ranks amongst India's largest pharma companies We've built a reputation for speciality therapy leadership and faster- than-industry growth over the last 30 years. From a modest beginning with five people, our team today exceeds 13,000 and growing, put manufacturing base now spans 25 sites across the world. With a market cap of over $ 16 billion, we're also India's most valued pharma brand. To keep pace with our growth plans, we require for our Formulation manufacturing plant at Halo! (Near Baroda):
IDPL is the largest Central Pharma Public Sector Undertaking in India with plants at Rishikesh, Gurgaon & Hyderabad and two Subsidiary Units at Chennai and Muzaffarpur. IDPL played a major role in the strategic National Health Programmes like Family Welfare Programme & Population Control (Mala-D & Mala-N) anti-malarials (Chloroquine) and prevention of dehydration (ORS) by providing quality medicines. During the country's calamity of outbreak of Plague in 1994, IDPL was the only company which played the sheet anchor role in supplying Tetracycline for the entire Nation. Similarly, company had made uninterrupted supply of Chloroquine to combat Malaria epidemic in different parts of the country.

The Company, a 'MINI RATNA', ISO 9001-2008 and GMP Certified Central PSU, requires bright and dynamic professionals for the following posts:
Post: Additional Manager, Dy Manager, Asstt Manager

Reputed pharma client of FORMULA HR CONSULTING PVT LTD, It is reputed pharma client, based at Chennai, and Manufacturing of Solid, dosages.
Post: Executive/Sr.Executive-Packaging Development(SODs)
Job Description:
For our leading client
Post: Packaging Development(5 positions)