You are hereBiotechnology
Biotechnology
---

A global healthcare leader, Novartis has one of the most exciting product pipelines in the industry today. A pipeline of innovative medicines brought to life by diverse, talented and performance driven people. All of which makes them one of the most rewarding employers in their field.
MSD Wellcome Trust Hilleman Laboratories (the Hilleman Labs), is a joint venture between Merck & Co., Inc. (which operates in India as MSD Pharmaceuticals Pvt. Ltd.) and the Wellcome Trust (which is a UK based research charity). The joint venture marks a first of its kind research entity which is created by a partnership between a research charity and a pharmaceutical company.
National JALMA Institute for Leprosy and Other Mycobacterial Diseases (ICMR),Tajganj, Agra – 282 001 invites application for filling up the adhoc posts of Contractual Microbiologist (01), Research Associate (01), Research Assistant (5)and JRF (02), SRF (01) and Laboratory Attendant (01) in various ongoing extramural projects funded by ICMR/CSIR/DBT/ICAR/CTD-Govt of India. These posts are purely temporary and on a project mode. Candidates fulfilling the prescribed eligibility mentioned below may submit their self signed bio-data with photograph in the format (a) Name (b) Age & Sex (c) Post applied for (d) Full address for correspondence (e) Phone No.
About Author:
Mr. Jagmohan Rai Agarwal,
M.Pharm (1968), Industrial experience SSI sector, nearly 37 years, retired from own Industry,
Founder President of M.P.Pharmacy Graduates' Association,
President: M.P.Pharmaceutical Manufacturers' Organisation,
Founder President : M.P. Small Scale Drug Manufacturers' Association,
President Indian Pharmaceutical Association, M.P. State Branch, Indore,
Recently submitted thesis for award of Ph.D. on title "Enforcement of Drug Laws-Globalization vis-à-vis Indian Drug Laws"
(Email: sharda_jollo@yahoo.co.in)
Quality of Pharmaceuticals has been a concern of the World Health Organisation (WHO) since its inception. The setting of global standards is requested in Article 2 of the WHO constitution which sites as one of the organisation's functions that it should develop, establish and promote International standards with respect to food, biological, pharmaceuticals and similar products.
Campbell (US FDA) was the first leading architect of the present Federal Food, Drug and Cosmetics Act passed in 1938. He differed sharply with 'Willey' in his belief that Court proceedings were not the only proper way to secure compliance.
IIT Bombay, set up by an Act of Parliament, was established in 1958, at Powai, a northern suburb of Mumbai. Today the Institute is recognised as one of the centres of academic excellence in the country. Over the years, there has been dynamic progress at IIT Bombay in all academic and research activities, and a parallel improvement in facilities and infrastructure, to keep it on par with the best institutions in the world. Institutes in positions of excellence grow with time. The ideas and ideals on which such institutes are built evolve and change with national aspirations, national perspectives, and trends world – wide. IIT Bombay, too, is one such institution.
The Institute of Bioresources and Sustainable Development (IBSD) is one of the autonomous institutes under the Department of Biotechnology (DBT), Ministry of Science & Technology, Govt. of India. The objective of IBSD is to develop and utilize the rich bioresources of the Northeastern Region of the country through the application of modern tools of biology and biotechnology. The institute invites application for the following posts for its DBT funded project entitled "Distributed Information Sub-Centre (DISC)" initially for a period of 1 year or till the completion of the project whichever is earlier.
An Associate Institute of the University of Hyderabad, the Institute of Life Sciences (ILS) is a not-for-profit institute that aims to conduct innovative research in unifying areas of chemistry, biology and chemical biology. Our goal is to create and foster a research culture where chemists and biologists work together to generate original ideas, and generate experimental data which can lead to novel therapies for human disease and an improvement in quality of life.
Sree Chitra Tirunal Institute for Medical Sciences & Technology (SCTIMST), Thiruvananthapuram is an Institute of National Importance established by an Act of the Indian Parliament and under the 2 administrative control of the Department of Science and Technology, Government of India.
The Virus Research Center (VRC), Pune came into existence in 1952 under the joint auspices of the ICMR and the Rockefeller Foundation, as a part of the global programme of investigations on the arthropod-borne group of viruses. In view of its expanded scope and activities, the VRC was redesignated as the National Institute of Virology (NIV) in 1978.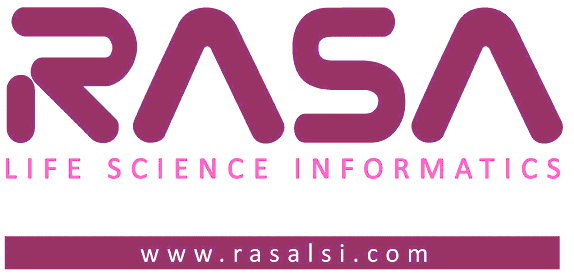 RASA Life Science Informatics, a Bio-Chemoinformatics company based in Pune, provides unmatchable training facilities to students and professionals in Life Science Informatics. We are now launching a 100% Job oriented Training program, Academic & Industrial Projects to enable anyone and everyone to get trained and get placed.