You are hereBiotechnology
Biotechnology
---
Jaypee Institute of Information Technology, Noida was established in the year 2001 and has been declared as a "Deemed to be University" under Section 3 of UGC Act 1956. The undergraduate programs of the University have been accredited by the National Board of Accreditation of AICTE. JIIT's state-of-the-art, environmentally conditioned campus comprises smart buildings with Wi-Fi connectivity covering the Academic Block, Business School cum Research Block, Faculty Residences, Student Hostels and Annapurna. Well equipped modern laboratories and an intellectually stocked Learning Resource Centre with over 43750 books and 1.7 lacs E-Resources and resources provide a pleasant and stimulating ambience.
Applications are invited for the post of Junior Research Fellow for the following time-bound DST sponsored project as per the details given below:
Post: Junior Research Fellow- One

Novozymes is a biotech company with a strong focus on enzyme production. We are committed to changing the very foundations of our industrial system for the better by using industrial biotechnology.
As the world leader in bioinnovation we believe that by using industrial biotechnology we can potentially re-engineer thousands of everyday products to deliver enhanced sustainability performance, introducing energy cost savings, and decreased raw material costs for our customers.
Post: Executive – SCO (Liquid formulation)
G.B. Pant Institute of Himalayan Environment and Development was established in August 1988, at Kosi-Katarmal, Almora, as an Autonomous Institute of the Ministry of Environment and Forests, Government of India. The Institute is identified as a focal agency, to advance scientific knowledge, to evolve integrated management strategies, demonstrate their efficacy for conservation of natural resources and to ensure environmentally sound development in the entire Indian Himalayan Region (IHR). Apart from undertaking research and technology development and/or demonstration on its own, the Institute has established linkages with National and International Organizations committed to environment and development linked issues in the mountain regions.
The Institute invites applications for the following completely temporary positions for its Sikkim Unit. Qualified candidates may appear for a Walk in Interview on 24.03.2014 (11.00 AM) at the Office premises of the Sikkim Unit Campus-Pangthang Gangtok, East Sikkim 737101. Age Limit: Not exceeding 28 years. Relaxation for SC/ST/Women/PH and OBC as per Govt. norms.
Post: Junior Research Fellow
Applications are invited from Indian nationals for the project No: TCOF 13 "Virtual screening & in-vitro assays for inhibitors of Mur Enzymes" for a period of six months

Name of PI: Dr. Andrew Lynn, JNU, New Delhi and Dr. Urmi Bajpai, Acharya Narendra Dev College, New Delhi.
Post: TATA CSIR-OSDD FELLOW
Eligible candidates are invited to attend a WALK-IN-INTERVIEW on the following date at 9.30 A.M. sharp for the following position on the ad hoc research project entitled "Intra-cellular mechanisms of naturally available neuro-protective compounds in mitigating the combined toxicity generated by the lead in combination with amyloid peptides in Human Brain cells". The essential qualification, experience, consolidated Fellowship and service tenure are as under: The project is sanctioned and funded by ICMR.
Post: Junior Research Fellow- One

Applications are invited for one Senior Research Fellow (SRF) in ICMR funded project titled "Study on Micro RNA Signatures Associated with Breast Cancer Stem like Cells (CSCs) and their role in Drug Response".
Post: Senior Research Fellow, Junior Research Fellow

The Institute of Chemical Technology (ICT) Mumbai was established as the Department of Chemical Technology on 1st October, 1933 by the University of Mumbai, through active support of industries and philanthropists. The Institute was most popularly known as UDCT, Mumbai. Research has been an integral part of ICT since its inception and it has created over 500 first generation entrepreneurs. The UDCT grew significantly in stature and was granted autonomy under UGC regulations by the University of Mumbai and further converted in to an Institute on 26th January, 2002. Under the World Bank TEQIP programme, the Maharashtra government granted it full autonomy in June 2004. Due to the recommendations of the Government of Maharashtra and University of Mumbai, the ICT was granted Deemed University Status by the MHRD on 12th September, 2008, with all provisions of the UGC for funding and support as the state owned deemed university.

Invites applications for a Junior Research Fellow for a project sponsored by Rajiv Gandhi Science & Technology Commission, Govt, of Maharashtra.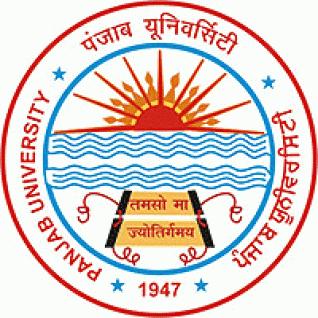 The University Institute of Pharmaceutical Sciences of the Panjab University is a premier institution of Pharmaceutical Education and Research in the country. The institute has covered a long and glorious journey of 76 years starting from Lahore in 1944 and finally settling to the present campus in Chandigarh at the foothills of Himachal. In its travelogue, the institute crossed multiple milestones and continue to head ahead towards the well-defined goals. The elevation of the status from department to the level of an institute i.e. University Institute of Pharmaceutical Sciences in 1994, and hosting of Indian Pharmaceutical Congress in the same year, two presidential honors of the Indian Pharmaceutical Congresses to its faculty members, a special recognition by the UGC by granting SAP in 1993 and COSIST in 1981 establishment of ICMR Advanced Centre for standardization of Drugs of Indian System of Medicine are some of the major hallmarks on the path treaded so far.
Applications are invited from the eligible candidates for the position of a Scientific Assistant (one), purely on temporary basis and co-terminus with the project.
Indian Institute of Chemical Technology (IICT), Hyderabad, a constituent of CSIR is a leading research Institute in the area of chemical sciences. The core strength of IICT lies in Organic Chemistry, and it continues to excel in this field for over six decades. The research efforts during these years have resulted in the development of several innovative processes for a variety of products necessary for human welfare such as drugs, agrochemicals, food, organic intermediates, adhesives etc. More than 150 technologies developed by IICT are now in commercial production.
University of Kerala is conducting a walk-in-interview for the selection of Lecturer (contract basis) in Nano Biology on a consolidated remuneration of Rs. 17,000/- per month (for those having Ph.D/NET) on 04.03.2014, Tuesday at 11.00 AM at the DCDC's Chamber.
The candidate should be below 40 years of age as on 01.01.2014(Relaxable as per rules in case of OBC/SC/ST) and have a,
Post: Lecturer