You are hereBiotechnology
Biotechnology
---
Institute of Nuclear Medicine and Allied Sciences (INMAS), Delhi under the aegis of Defence Research and Development Organisation (DRDO), is engaged in research and developmental work in radiation sciences, Neuro-Computing and Medical Image Processing. INMAS is looking for meritorious young researchers for pursuing research in the frontier areas at INMAS. The Institute invites applications from young and meritorious Indian nationals who are creative, have passion and desire to pursue R&D in frontier areas. INMAS possesses ambience of a research cum academic institute coupled with an advanced R&D infrastructure in a mission mode. It provides the best infrastructure, motivation and personality development prospects for talented students, dreaming of unparalleled success in their professional endeavors. INMAS provides state of the art research facilities for undertaking pioneering research with defence applications.
Post: Research Associate (RA) (Maximum Tenure- Two Years)
B R Nahata College of Pharmacy; It is our belief that value-based learning leading to total development of personality and expertise of the students and the faculty, will be our long lasting contribution to the overall growth of our Nation and Society.
In case you are an aspirant of making career in Pharmacy profession we are pleased to abreast you of the emergent issues in the profession as well as the endeavors of BRNCP in sculpturing the profession and its seekers.
BRNCP has glorious standing of one decade and has unmatched infrastructure, faculty and placement profile.

Post: Assistant Professor
Quick Claim Healthcare is IT Solution Provider for Hospitals, Insurers/TPA. We provide health claim management desk to the hospitals with software solution as well as resourceful manpower.
Post: Claim Process Associate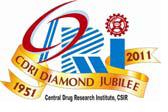 CSIR-Central Drug Research Institute, Lucknow is a premier R&D Institute under the aegis of Council of Scientific and Industrial Research (CSIR), New Delhi which is an autonomous body under Department of Scientific and Industrial Research, Government of India. The institute is engaged in the development of new drugs and diagnostics in various therapeutic areas like malaria, tuberculosis, filarial, leishmania, cancer, thrombosis, hypertension, dementia, diabetes, lipid disorders, gastric ulcer, osteoporosis, prostatic hyperplasia, etc.
Walk-in-interview for engagement of Project Staff under different Projects to be held on 18-09-2014 (For Position Code No. 001 to 009) and 19-09-2014 (For Position Code No. 010 to 016 ) as per the details given below:-
Institute of Genomics & Integrative Biology (IGIB) is a premier Institute of Council of Scientific and Industrial Research (CSIR), engaged in research of national importance in the areas of genomics, molecular medicine, bioinformatics, proteomics and environmental biotechnology.

CSIR-Institute of Genomics & Integrative Biology (IGIB), desires to engage qualified incumbents on purely temporary basis as detailed below:
Post: Senior Research Fellow, Project Fellow, Junior Research Fellow, Senior Project Fellow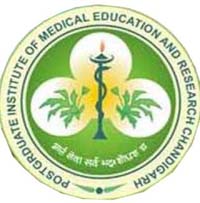 The PGIMER owes its inception to the vision of late Sardar Partap Singh Kairon, the then Chief Minister of Punjab and the distinguished medical educationists of the then combined state of Punjab, supported by the first Prime Minister of India Pt. Jawahar Lal Nehru who considered the institutions of scientific knowledge as temples of learning and the places of pilgrimage. The institute started in 1962 and Pt Jawahar Lal Nehru inaugurated the hospital now named "Nehru Hospital" on 7th July 1963. The Institute was originally under the Government of undivided Punjab. After the reorganization of the state, the administrative control of the institute passed on to the Union Territory of Chandigarh in November 1966. The Institute became an autonomous body under the Act of Parliament in 1967 functioning under the Ministry of Health and Family Welfare, Government of India.
Post: Junior Research Fellow
CSIR - Institute of Microbial Technology, Sector-39/A, Chandigarh desires to engage Research Associate/Senior Project Fellows/ Project Fellows/ Project Assistant, Research Intern on purely temporary basis on contract under DBT/CSIR sponsored project at IMTECH. However, the number of positions may vary depending upon the requirement of the Institute. A General Panel will be operative for a maximum period of one year from the date of interview.
Post: Research Associate, Senior Project Fellow, Project Assistant, Project Fellow, Research Intern, Senior Research Fellow

Bihar Medical Services & Infrastructure Corporation has been established by Bihar Government with the objective to expedite creation and streamlining of existing infrastructure and services in the healthcare sector. The Corporation is the sole procurement and distribution agency for drugs and equipment for all healthcare institutions of Govt. of Bihar. In addition, t he Corporation is responsible for undertaking construction of healthcare facilities and related infrastructure/buildings in the State. The corporation is also working in areas of healthcare services management, public private partnership for he althcare service delivery and related areas.
BMSICL invites applications from bright, motivated, hardworking eligible candidates for the following positions:
Post: Assistant Manager, Executive
National Brain Research Centre is the only institute in India dedicated to neuroscience research and education. Scientists and students of NBRC come from diverse academic backgrounds, including biological, computational, mathematical, physical, engineering and medical sciences, and use multidisciplinary approaches to understand the brain. Located in the foothills of the Aravali range in Manesar, Haryana, NBRC is an autonomous institute funded by the Department of Biotechnology, Government of India, and is also a Deemed University.
NATIONAL BRAIN RESEARCH CENTRE (NBRC), Manesar-122 051, Gurgaon, requires one Research Associate in Prof. Neeraj Jain's Laboratory for a Project funded by Department of Biotechnology.
Post: Research Associate
Novozymes is a biotech company with a strong focus on enzyme production. We are committed to changing the very foundations of our industrial system for the better by using industrial biotechnology.
As the world leader in bioinnovation we believe that by using industrial biotechnology we can potentially re-engineer thousands of everyday products to deliver enhanced sustainability performance, introducing energy cost savings, and decreased raw material costs for our customers.
Post: Patent Analyst