Fresher
---
Its Health Advice Call Centre. (NGO), Having Partnership Govt of Maharashtra NRHM & Piramal Health Care, Located in Aundh
Post: Pharmacists- 5

Indegene's scientific and competitive intelligence services lend actionable insights to clients to support their strategic decision making. We provide scientific, clinical, and competitive insights to help align the business development, licensing, clinical development, and marketing activities of our clients to current and future market needs.

Post: Patient Care Advisor
Novation Labs India is a Leading,Upcoming &Professionally Managed Pharmaceutical Company deals in Super Specialty of Neurology Division & Cardio Diabetic Division.
Post: Medical Representative, Area Sales Manager
Omega Healthcare has extensive experience in providing services in a variety of hospital-based and office-based physician specialties. We also have experience in providing services to A/R Management companies and their hospital clients for their credit balance account, regular accounts receivable and facility coding needs. Our delivery organization is driven by quality and Six Sigma methodologies, which ensure improved processes and client satisfaction.

Post: Medical Coders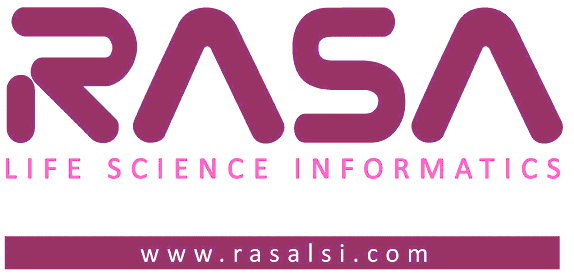 Training Programme @ RASA-LSI
REGISTER NOW ..!


About RASA

RASA Life Science Informatics, a Bio-Chemoinformatics company based in Pune, provides unmatchable training facilities to students and professionals in Life Science Informatics. We are now launching a 100% Job oriented Training program, Academic & Industrial Projects to enable anyone and everyone to get trained and get placed.
RASA Industrial Training/Project IN Bio/Chemo informatics:
RASA provide summer/winter/industrial certification courses and projects of duration 1 month to 6 months in field of Bioinformatics/ Chemoinformatics & Software Development. One week of hands-on project training will be provided to students. These training/project modules will enable the candidate to develop skills that will provide them confidence and skills to enter any Biotech, Bioinformatics, Pharmacy, Research & Development software and Life Science industry. Intensive Industry-oriented training and project Topics.
RASA Exclusive Pharma Training:
Our laboratories are very well equipped and enriched with ultra-modern facilities designed according to the norms of statutory bodies. The sophisticated instruments available include Auto-analyzer, Plethysmometer (Hugo-Basile,Italy) , Histamine Chamber, Metabolic cages. The department is involved in active research at molecular level in preclinical screening of lead molecules from synthetic as well as natural origin.
Integrating the classroom and laboratory experience is the main objective of the training course. The session will cover conceptual understanding related to industrial training models along with practical exposure to experimental techniques.
Pharmaceutical Training & Projects topics are as follows:
Experimental Pharmacology

Analytical Instrumentation/Quality Control

Structural Elucidation of Organic Compounds
RASA Training Information Brochure & Placement Record:
Candidate will get Training & Placement Assistance
Copyright © 2013 PharmaTutor.org.

Program-Coordinator
RASA Life Science Informatics ,301,Dhanashree construction, opp Chitaranjan vatika, Model colony,Shivaji nagar, Pune 411016.
Phone: 020 – 65600408 , 08007594458
Email: info@rasalsi.com , www.rasalsi.com
MedStar is a well funded startup focused on helping chronic patients with its products and services. MedStar is promoted by IIT Alumni, supported by prominent doctors and investors from Hyderabad Angels and Singapore. To start with, we are supplying medicines to all chronic patients at deep discounts. We are licensed by Drug Control Administration of Government of Andhra Pradesh and we employ certified pharmacists to fill any prescription.
Nalanda educational society was established in the year 1991. The society firmly believed that technical education will play a significant role in accomplishing future productivity economic goals and increasing the living standards through out the world. Against this back drop the society has planned to start a pharmacy college in the backward Nalgonda District where there was no technical education institute. As such Nalanda College of pharmacy was started offering B.Pharm course in 1995 and D.Pharm course was started in 1997. First, Second and third batches of B.Pharm and D.Pharm, students completed the courses in 1999, 2000 and 2001 respectively.
NEXTUS SOLUTIONS is a professionally managed organization engaged in offering highly acclaimed consulting, Training and Placement. With our in- depth expertise and rich experience in the field of domestic as well as international level, we have been serving aspiring candidatesand organizations in the most professional way. We have excellent support of varied resources for meeting the needs of the clients and candidates as per their exact requirements.
Sustain Pharmaceutical is basically pharmaceutical-based writing company. Interact with various client staff and faculty and respond to routine inquiries from physicians, client staff. We describes excellence, range, and depth of Pharmaceutical writer's medical writing and product development. The impact of Pharmaceutical writing thought-leader development in worldwide.
Aanash Pharmaceuticals has become a well known manufacturer of pediatric drops, dry syrups, pharmaceutical liquids, medical shampoo, pharmaceutical tablets, pharmaceutical capsules, pharmaceutical injectables, topical preparations, protein powder, eye drops, ear drops and many more. These products have high efficiency in treating vivid infections, diseases, pains and other ailments. Formulated using appropriate amounts of components, our pharmaceutical formulations are safely packed in blister packs to retain their purity and medicinal properties. These are further transmitted on time to our clients.