Fresher
---
Healthy Life Pharma (P) Limited is acknowledged world wide at pharma horizon, providing a broad range of pharmaceutical formulation to cope with the necessity of ailing humanity. With its headquarter at Mumbai (India), Healthy Life Pharma holds expertise in offering different formulations that include injectable, tablets and latest drug delivery systems. Healthy Life Pharma (P) Limited is the flagship company of Shah Group, founded by Mr. Manu Shah in 1976. An encouraging leader and inspiring personality, Mr.
The CISF came into existence in 1969 with a modest beginning, having three battalions, to provide integrated security cover to the Public Sector Undertakings (PSUs) which, in those years, occupied the "commanding heights" of the economy. In a span of four decades, the Force has grown several folds to reach one lakh twelve thousand personnel today. With globalization and liberalization of the economy, CISF is no longer a PSU-centric organization.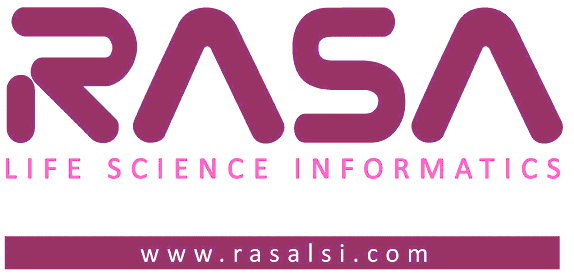 RASA is a Bio & Chemo Informatics company offering solutions and services in the area of Life sciences. We are looking for young talented students who are willing to grow with us. We entertain only freshers because we feel that it is easier to train them in the specific fields rather than training experienced professionals. With our combined experience in Bioinformatics and Chemoinformatics and strong advisory board, RASA is set to provide premium services in technology solutions, product development and training.
The Vice-Chair Person on behalf of District Health Society, Daman at Directorate of Medical & Health Services, Community Health Centre, Moti Daman is conducting a walk in interview for the posts of Medical and Paramedical staffs purely on short term contract basis.
Post: Pharmacist
It is proposed to engage full time Para Medical staff for the following posts purely on contract basis on BCT Division of Western Railway. The details of the post, place of posting, remuneration etc. and other terms and conditions stipulated are given below:-
KMSCL is a fully owned Government Corporation for providing services to the various health care institutions under the department of Family Welfare as per Section 67 of Companies Act; 1956. The company was incorporated on 28th December 2007. One of the key objectives of the KMSCL is to act as the central procurement agency for all essential drugs and equipments for all public healthcare institutions under the department.

Xl Health Corporation India Private Limited is a 100% owned subsidiary of Xl Health US. XLHealth, US was founded in 1997. XLHealth,U.S has a proud history as an industry leader in improving the quality of care for chronically ill Medicare beneficiaries through care management services. XLHealth is a US$2 Billion company operating in 5 states of United States.
XLHealth, Bangalore was founded in the year 2007 and since then has been growing exponentially partnering the business. We are a growing company with about 500 employees operating out of 2 facilities in Bangalore, Karnataka

Raw Materials Division (RMD), the controlling unit of captive mines of Steel Authority of India Limited (SAIL) – a Maharatna Public Sector Enterprise and the leading steel maker in India, invites applications from eligible candidates for filling up 11 (eleven) posts of Para-Medical personnel for posting in its various mines as detailed below:

Novartis (NYSE: NVS) is a world leader in the research and development of products to protect and improve health and well-being. The company has core businesses in pharmaceuticals, vaccines, consumer health, generics, eye care and animal health.