Fresher
---
Wockhardt is a global, pharmaceutical and biotechnology company that has grown by leveraging two powerful trends impacting the world of medicine - globalisation and biotechnology.
Exotic Naturals is a Natural Products R&D company. We develop novel plant products for use in human healthcare and crop health. Since it was founded in 1994, Exotic Naturals has served the needs of the Dietary Ingredients, Herbal Supplements, Phytopharmaceutical and Biopesticide industry in N. America, Europe and Asia-Pacific.
Jubilant Organosys Limited, is an integrated Pharmaceutical & Life Sciences company . As India's largest Custom Research and Manufacturing Services (CRAMS) player and a leading Drug Discovery and Development Solutions provider out of India.
Based in Mumbai ICPA operates throughout India, Nepal, Srilanka, Bangladesh, Yemen, Myanmar and Malaysia and is working at an accelerated pace to start operations in many other countries in the near future.
ICPA, the leaders in Oral Health Care has also got specialized Herbal & Cosmetic products and is presently looking for areas of further growth and expansion.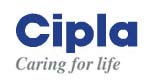 Cipla known for its innovative pharmaceutical products backed by latest in technology and creative marketing practices, is enjoying a commanding position among the top pharma companies in the country.
Several specialised therapeutic divisions and promising new products have been launched and many more are in the pipeline.
Synapse Labs is a Contract Research Organization (CRO) which offers a range of services to the Pharmaceutical and Biotechnology industry. We are dedicated to quality service, with focus on reducing time and cost, We are achieving this by understanding client requirement and working close with them to match their timeline.
The Court of Directors of the East India Company sent a despatch in July, 1854 to the Governor-General of India in Council, suggesting the establishment of the Universities of Calcutta, Madras and Bombay.
In pursuance of that despatch, the University of Calcutta was founded on JANUARY 24, 1857.