Fresher
---
Established under the Act Of State Government- "The Rajasthan University Of Health Sciences Act, 2005" (Act No. 1 of 2005)"on 25 day February, 2005, the University aims to disseminate and advance knowledge in medical and health sciences. The University provides academic and research facilities in various streams to the students studying in various Government Colleges (Medical, Dental, Nursing, Pharmacy & Paramedical) and private colleges/institutions affiliated to this University. The University endeavours the process of making itself a leader in world medical education by focusing on the systemic instructions, teaching, training and research activities.
MAPRA came in inception in the year 1978 & after having a runaway success in eastern India, gradually expanding and now we are spreading our wings all over the country with great pace & getting a positive response for medical fraternity primarily because of high quality products.
ENGAGEMENT OF PARA-MEDICAL STAFF ON CONTRACT BASIS AGAINST VACANCIES EXISTING IN PARA -MEDICAL CATEGORY OF NORTHEAST FRONTIER RAILWAY, MALIGAON & ITS DIVISIONS– THROUGH WALK-IN INTERVIEW.
It has been decided to conduct "Walk-in-interview" for filling up the post of Para-Medical Staff for Northeast Frontier Railway & its Divisions for full time, purely on contract basis on fixed consolidated monthly remuneration till the availability of regularly selected candidates from Railway Recruitment Board or till validity of the scheme (i.e. 30/06/2012) whichever is earlier.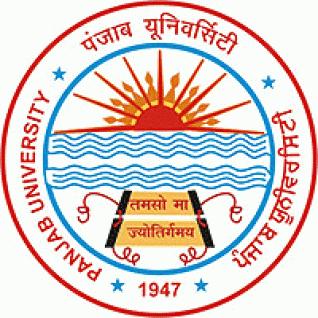 The University Institute of Pharmaceutical Sciences of the Panjab University is a premier institution of Pharmaceutical Education and Research in the country. The institute has covered a long and glorious journey of 76 years starting from Lahore in 1944 and finally settling to the present campus in Chandigarh at the foothills of Himachal. In its travelogue, the institute crossed multiple milestones and continue to head ahead towards the well-defined goals.
Karnataka Antibiotics & Pharmaceuticals Ltd., (KAPL) Bangalore is a Government Enterprise. From a modest beginning in 1984, KAPL has grown from strength to strength in the areas of manufacturing and marketing of various life saving and essential drugs. With an ISO accredition from KPMG, Netherlands, KAPL is recognised for its total commitment to quality and services in domestic and international markets.
Healthcare and personal hygiene are evolving like never before. It's to match steps with changing lifestyles; eating habits; work culture; environmental changes and associated ailments or needs. The most reassuring fact about today's life is that, though after a fifty-year-long slumber, people are going back to nature. Natural foods, natural cosmetics, natural therapies, etc. Gufic believes, it's a welcome change.
Charotar University of Science and Technology (CHARUSAT) is established with a vision to become a dynamic global institution in knowledge economy through excellence and impact of teaching, research and social contribution. It follows the mission to serve the society by striving to transform it through creation, augmentation, dissemination and perpetuation of knowledge.
It is a dynamic, fast growing, ethical, systematic & marketing oriented co. with a vision of becoming a force to reckon within the pharmaceutical industry & known for its successful introduction of innovative concepts/products in various segments.
Post: Chemist : Quality Assurance

MIOT Hospitals, A leading Multi-Speciality Hospital in India known for its adoption of Professional standards, both Nationally and Internationally.
Being the leading centre for Orthopaedics and Orthopaedic Research, MIOT Hospitals has the World Class Specialties in the field of Joint Replacement Surgeries, Orthopaedics and Trauma Care. MIOT also has specialized centre for Nephrology, Thoracic & Cardio Vascular Care, Neurology and Neuro Surgery, Paediatric Cardio Surgery and many other specialties.
160 beded superspecialty hospital with 24/7 icu coverage, emergency care , orthopedics and OBG and gynecology services situated at Hosur Main road.Bangalore.
Post: Marketing Executive