Fresher
---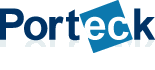 Porteck Corporation continues to provide the highest quality professional service and software to its clients. Porteck offers Software as a Service to US healthcare providers, payers, and healthcare technology companies. Our Software based business process solutions are designed to increase process efficiencies, improve quality, and significantly reduce operating expenses for our clients.
ESKAG, A 100 Crores Group with its presence in pharmaceutical, health care & bulk drugs having manufacturing units at west bengal and uttarakhand, now in hormonal therapy with its speciality division - REWEL invites applications to work in districts of West Bengal and Kolkata city..
Post: Area Sales Manager, Sales Officer
Indegene's scientific and competitive intelligence services lend actionable insights to clients to support their strategic decision making. We provide scientific, clinical, and competitive insights to help align the business development, licensing, clinical development, and marketing activities of our clients to current and future market needs.
Post: Onsite - Patient Care Executive
Job Description:
* Meeting with 5 – 8 patients suffering from different ailments everyday (at the hospitals, clinics, homes if required)
* Call patients suffering from different ailments (5-10) and counsel them on phone.
* Counseling and speaking to them for health outcomes management in person so that they understand the long-term implications of managed patient care
MAPRA came in inception in the year 1978 & after having a runaway success in eastern India, gradually expanding and now we are spreading our wings all over the country with great pace & getting a positive response for medical fraternity primarily because of high quality products.
USV is aleading healthcare company with the following areas of focus: Generics, Active Pharmaceutical Ingredients (APIs) and Biosimilars. 68% of our business is contributed by India Operations and the rest by export of APIs and Generics.