Fresher
---
Sterling Hospitals, established in 2001 and owned and managed by Sterling Addlife India Ltd., is the largest chain of Corporate Hospitals in Gujarat.
Founded in 1985, Max India Ltd. is a Public Limited company listed on the NSE and BSE of India with over 30,000 shareholders. Max India Limited is a multi-business corporate entity driven by the spirit of enterprise with a focus on people and service oriented businesses.
To the great Guru Nanak who was an apostle of peace, truth and universal brotherhood, there could not be a better tribute on his 500 birth-day than the decision to build a "State of the Art" Hospital & Research Centre in the Metropolis of Bombay. The ailing society and suffering mankind, which Guru Nanak loved the most, sorely need such facilities.
Unichem Laboratories has grown to become one of India's most respected pharmaceutical companies. It is committed to delivering better health through superior products. By combining strategic research and in-depth industry knowledge, Unichem aims to transform itself into a global pharmaceutical drug company with an increasing focus on cutting-edge research and developed markets.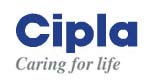 Cipla known for its innovative pharmaceutical products backed by latest in technology and creative marketing practices, is enjoying a commanding position among the top pharma companies in the country.
Several specialised therapeutic divisions and promising new products have been launched and many more are in the pipeline.