Fresher
---
The CHC Group in India has emerging as a leading Distributor, service provider and implementer of leading-edge technology enabled solutions operating in the core business segments of Healthcare, Remote Diagnostics and Health Care Outsourcing. Various companies that span across these various segments represent the Group's business.
CHC brings to India state-of-the-art technology that adds value to customers through a combination of multiple high-end technologies for complete Health Care solutions. The Group has the competence and capability to integrate all products, systems and services in Health.
CHC Group is into providing KPO / BPO services specialized in Cardiology.
Post: Cardiac Analyst

Quintiles is the only fully integrated biopharmaceutical services company offering clinical, commercial, consulting and capital solutions worldwide. Our network of 23,000 engaged professionals in 60 countries around the globe works with an unwavering commitment to patients, safety and ethics — ensuring a higher level of healthcare for people. For our biopharmaceutical customers, we help them navigate risk and seize opportunities in an environment where change is constant.
Quintiles is consistently cited as the most favored contract research organization (CRO) in independent surveys of the bio pharma industry and was recently named "2009 CRO of the Year" by the prestigious SCRIP Awards.
Post: CRA 1 / CRA 2 / Sr CRA ( Bangalore / Mumbai / Delhi )-1407480
The GREEN ROYAL ACADEMY OF PHARMACEUTICAL EDUCATIONAL AND SCIENCES College of Pharmacy is the premier Educational Institute promoted by the Ramachandra Educational Society, which was established in May 2009 with best education particularly in pharmacy education in and around Ponguturu.
Post: Associate Professor-2, Assistant Professor-5,(M.Pharmacy Pharmacology and Medicinal chemistry)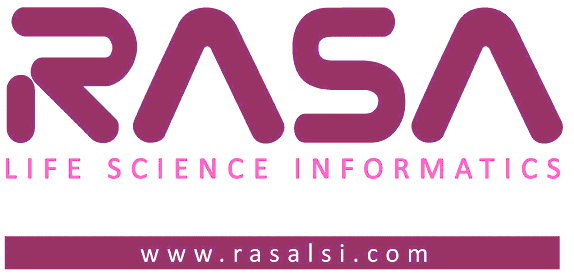 RASA Life Science Informatics is a CRISIL rated company that provides industrial training in Life Science domain. RASA has trained 300 personnel's from academia & industry of different background like CADD, Quality Control, Cheminformatics, Biotechnology, Microbiology, Life Science Software development , Pharmacy, Bioinformatics, NGS data analysis, Microarray Data analysis & Molecular biology to enhance & optimize their research & publication work.
Get hands on summer training on Quality Control, CADD Bio-Chem Informatics, R, Python, NGS data analysis, & Biological Database Development.
Milestones:
We have conducted 4 national levels workshops on different areas. We are first one to provide corporate training in Cheminformatics to Wipro; we have also imparted our expertise to Persistent Lab at the time of CADD workshop.
We have offered our expertise to Karnataka state women university Bijapur, Dharwad University Karnataka, NMIMS Mumbai, R. C. Patel College Shirpur, Sinhgad College Vadgaon, Rajmata Jijau College, for workshop in Bioinformatics, CADD and Cheminformatics Etc......
We provide Training and customized solutions for research organization, Universities, Pharma, Healthcare, Biotech and Agricultural industries.
Summer training and Projects:
Duration 45 days which includes 1 months training + 15 days project .
· Quality Control.
· Bioinformatics
· Molecular Modeling and Dynamics
· NGS data analysis
· CADD
· Molecular Biology
· Biological Database Development
· JAVA & BioJAVA
· R
· Python
<<View details of trainings >>
Features:
· Guest lecturers from Research Institutes and Industry persons.
· All the trainings are totally practical oriented with free software installed in your system.
· Certificate of summer training program.
· Latest knowledge of industry, Field, 90% hands on training exposure to research or corporate.
· CV making, HR session from Our HR department, soft skill development program
· Experienced faculty from industry & academics with 6 yrs of experience.
· Library Facility.
· Small batches so can be personal attention & to maintain the quality.
· Get the lab Experience & knowledge of various software, tools, techniques from RASA.
Important Dates:
Batch

Module Name

Early bird registration date

Last date of registration




1st May

CADD

15th April

20th April

Molecular Biology

Biological Database Development




15th May

JAVA & BioJAVA

30th April

5th May

R

Python

Quality Control




1st June

Bioinformatics

15th May

20th May

Molecular Modeling and Dynamics

NGS
Please note:
· 8 seats per batch.
· Duration: 45 days that includes, 1 months training + 15 days project.
For any query please feel free to contact us on
RASA Life Science Informatics.
E-mail: info@rasalsi.com
Phone: +91.20.65600408 / 7875692349 / 8411927535 / 7875793891.
Location: 301, 3rd Floor, Dhanashree Apartment, Opposite Chittaranjan Vatika, Model Colony, Shivaji Nagar, Pune – 411016.
http://www.rasalsi.com [Facebook] [Blogger]

CHC is into ECG analyzing and interpretations.
Post: ECG Analyst
In October 1990 the B. V. Patel Education Trust in conjuncture with the Indian Pharmaceutical Association established B. V. Patel Pharmaceutical Education & Research Development (PERD) Centre, in the memory of late Mr. B. V. Patel, the first Drug Controller of Gujarat.
Started with the express aim of providing the Pharmaceutical industry and academia the opportunity and resources to undertake the latest in research and development, PERD Centre is India's first multidisciplinary, postgraduate research institute, promoting advanced research, services and training in the field of pharmaceutical sciences.
Post: Scientific Assistant
Global Institute of Regulatory Affairs (GIRA) is a change that will help you begin & grow your career in Pharma Industry. GIRA through its industrial expertise offers quality educational programs in the field of Regulatory Affairs and QA/QC. It offers Full time, Part time and Distance Learning courses; this flexibility ensures prior commitments are taken care of and at the same time skills are added to their CVs.
Certifications: GIRA is an ISO Certified Institute as per the norms of ISO 9001:2008. It is Accredited by Joint Accreditation System of Australia & New Zealand (JAS-ANZ).
Distance Learning Courses Offered by GIRA:
* Post Graduate Program in Regulatory Affairs (PGDRA- 10 months)
* Certificate Course in e-CTD (4 months)
* Certificate Course in QA/QC (6 months)
Note: Fast Track mode also available for the above given courses.
Program Highlights:
* Completely Online (From Admission to Examination)
* Industry Accepted Course Curriculum & Certificate
* Experienced and Quality Faculty
* Online Examination (Exams from Home)
* Online Interaction (Discussion Forums, GIRA Blog)
* 100 % Placement Assistance & Career Guidance
Candidates Pursuing Courses from GIRA are associated with:
Emcure Pharmaceutical Ltd, Novartis Pharma, Dr Reddys Laboratories Ltd, Wockhardt Pharma, Cipla, Glenmark Pharmaceuticals, Himalaya Company, USV Limited, Mylan Labs, Glaxo Company, Macleods Pharma, Ranbaxy Pharma, Torrent Pharmaceuticals, TCS etc.. etc.. etc..
Leading for Pharma Company
Post: Medical representative- 3

We are a technology driven Pharmaceutical Company managed by a team of professional technocrats. We specialize in the area of critical pain management, substitution treatment, opioid de-addiction, anti- tuberculosis, psychiatric drugs and anti-infectives.
We started our operations in 1994 by manufacturing commercial scale Buprenorphine Hydrochloride. The Indian Process Patent for Buprenorphine Hydrochloride rests with our Chairman, Dr. Navin Saxena. Our facilities include an ultra modern formulations unit approved by UK MHRA, South Africa MCC, Zimbabwe MCAZ, WHO-GMP and Sudan MOH.
Post: Manager(QC), Assistant Manager, Senior Executive, Executive, Officer, Chemist

Synowledge is a Global Management Consulting, Technology Services and Outsourcing Company focused in the Life Sciences & Healthcare Industry. With an annual growth rate of 300% and serving clients across 6 global offices (US, EU and Asia Pacific), Synowledge has gained market share to become the leading service provider in its space. Combining unparalleled experience and specialized capabilities within the Life Sciences industry, Synowledge has become a strategic partner with many Top 20 Pharma and Fortune 500 companies. Synowledge's technology solutions and innovative consulting services help life sciences companies reduce cost, accelerate growth and minimize time to market during the drug development lifecycle.
Post: Drug Safety Associate