Faculty Jobs
---
Assam University came into existence through Assam (Central) University Act, 1989(Established under an Act of Parliament) . It was established in 1994,since then the University is steadily becoming an excellent centre of learning. The campus, situated in Dargakona, about 20 kms from Silchar, is set amid sprawling hillocks, a typical landscape in the North East. The campus in an area of 600 acres surrounded by lakes and mountains provides an ideal environment for academic pursuit.
Post: Assistant Professor in Pharmaceutical Science (UR) (post code: Pharm.Sc/ATPS/3-2014/UR); Assistant Professor in Pharmaceutical Science (ST) (post code: Pharm.Sc/ATPS/3-2014/ST)
Sarada Vilas College of Pharmacy established in 1992, offers Pharm.D., B.Pharm., D.Pharm., and M.Pharm courses, affiliated to rajiv gandhi university of health sciences, karnataka, approved by PCI, AICTE
Nimar Institute of Pharmacy is established in year 2007 under Shri Narayan Memo Shiksha Samithi Khalght Dhar and running succesfully. NIP is affiliated with RGPV Bhopal and AICTE approved and Recognized by MP govt.
Post: Assistant Professor, Professor

All India Institute of Medical Sciences, Bhubaneswar is one of the new apex healthcare institutes being established by the Ministry of Health & Family Welfare, Government of India under the Pradhan Mantri Swasthya Suraksha Yojna (PMSSY). With the aim of correcting regional imbalances in quality tertiary level healthcare in the country, and attaining self sufficiency in graduate and postgraduate medical education and training, the PMSSY planned to set up new AIIMS institutions in underserved areas of the country.
The AIIMS, Bhubaneswar intends to conduct Walk-in Interviews of Indian Nationals for contractual engagement as Assistant Professors after 15th November 2014 in various departments as under:
Post: Assistant Professor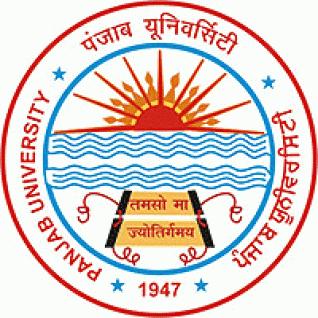 The University Institute of Pharmaceutical Sciences of the Panjab University is a premier institution of Pharmaceutical Education and Research in the country. The institute has covered a long and glorious journey of 76 years starting from Lahore in 1944 and finally settling to the present campus in Chandigarh at the foothills of Himachal. In its travelogue, the institute crossed multiple milestones and continue to head ahead towards the well-defined goals. The elevation of the status from department to the level of an institute i.e. University Institute of Pharmaceutical Sciences in 1994, and hosting of Indian Pharmaceutical Congress in the same year, two presidential honors of the Indian Pharmaceutical Congresses to its faculty members, a special recognition by the UGC by granting SAP in 1993 and COSIST in 1981 establishment of ICMR Advanced Centre for standardization of Drugs of Indian System of Medicine are some of the major hallmarks on the path treaded so far.
Post: Research Fellow/Programme Assistant
The Central University of Punjab (CUP), Bathinda will be having the Schools and Departments as given in Table-I. The University invites applications from eligible candidates for the posts of Professors (Pay Band Rs. 37400-67000 with AGP of Rs. 10, 000/-), Associate Professors (Pay Band Rs.37400-67000 with AGP of Rs. 9,000/-) and Assistant Professors (Pay Band Rs.15600-39100 with AGP of Rs. 6,000/-)
Post: Faculty Positions

Sarada Vilas College of Pharmacy was established in 1992, offers B.Pharm, M.Pharm, Pharm.D, and diploma in pharmacy.
Post: Lecturers

No.of post: 02 (Pharmacology-1, Pharmaceutics-1)
The vision of NMIMS University is to define the 21st century technological and management research. Hence the goal for NMIMS University is to encourage excellence in research and publication activities. Research is a precursor to discovery and innovation. The University systems survive on the strength of research i.e. knowledge creation and dissemination system. Realities of the modern world demand interdisciplinary research or research that cuts across the traditional boundaries of discipline.
This seat of higher learning came into existence on August 26, 1975, vide Government of Uttar Pradesh Notification No. 10/15-60/74 under the provision of the U.P. Universities Act.However, though belonging to the younger generation of the Indian Universities, the Bundelkhand University has fast transformed into a University of excellence offering opportunities to the aspiring youths to pursue higher education.
Nestled on MR 11 near flourishing bypass, Smriti College of Pharmaceutical Education (SCOPE) was founded in 1999 and is spread across 6500 sq.m of lush greens. With a humble beginning a decade ago under the aegis of "B. R. Nahata Smriti Sansthan" (BRNSS) in the memory of late Mr. B.R. Nahata – a great social leader, parliamentarian and a renowned educationalist, Smriti College of Pharmaceutical Education, Indore has carved its niche in the domain of pharmaceutical education.