Faculty Jobs
---
Azad Institute of Pharmacy and Research, An institution under the aegies of Azad Educational Society (AES). The AES was established and registered in September 1991 under the Society Registration Act 1860. AIPR was established in the year 1705 with the Bachelor in Pharmacy (B.Pharm) and was further elevated to offer post-graduate courses in pharmacy (M.Pharm) with an independent campus located in a lush green picturesque landscape ideal for study and research.
Oman Medical College (OMC) is a private co-educational college dedicated to the training of Medical Doctors and Pharmacists. The College offers a 6-year program of study leading to the M.D. (Doctor of Medicine) degree, a four year program of study leading to the B. Pharm (Bachelor of Pharmacy) degree and a two and a half year Evening Pharmacy Program. The first 2 years of the Medical Program are conducted in the Bowshar Campus and the remaining 4 years at the Sohar Campus.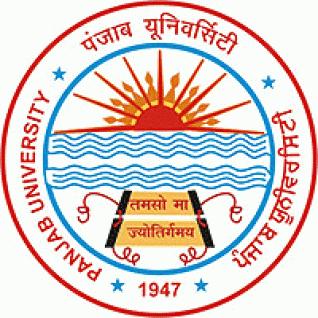 The University Institute of Pharmaceutical Sciences of the Panjab University is a premier institution of Pharmaceutical Education and Research in the country. The institute has covered a long and glorious journey of 76 years starting from Lahore in 1944 and finally settling to the present campus in Chandigarh at the foothills of Himachal. In its travelogue, the institute crossed multiple milestones and continue to head ahead towards the well-defined goals. The elevation of the status from department to the level of an institute i.e.
IIP is located on 6 acres of land at village Sadavali, about 3 Kms from Devrukh city. The campus includes Administrative area, Instructional Area, Laboratories, Library and Residential buildings etc. in an area admeasuring 5000 Sq.Mtrs. This Institution is a fully developed residential Pharmacy Institute. At present there are over 100 students studying in the Institute.
IIP has spacious lecture halls; tutorial halls, seminar room, well equipped Laboratories, Computer Lab, and voluminous Library to impart best Pharmaceutical education to the students.
Applications are invited for the posts of Professor, Associate Professor and Assistant Professor, which are being recruited on Regular basis in the School of Computational Sciences, Education, Social Sciences (Sub- Centre, Latur ), Social Sciences (University Campus), Technology (Sub-centre, Latur), Mathematical Sciences (Mathematics & Statistics), Physical Sciences, Life Sciences, Earth Sciences, Language & Literature [Marathi/English], Management (Sub-Centre, Latur), and Pharmacy of this University. Prescribed Application Form, Educational Qualifications, Reservation, Specializations, Pay Scales and other details are available on www.srtmun.ac.in and www.maharashtra.gov.in, websites, respectively.

The Institute has completed successful 25 years. Since its inception in 1984, the institute has made a distinct place for itself and become a leading organization in the country engaging itself in health management research, education and training to fulfill its mission to dedicate itself to the improvement in standards of health through better management of health care and related programs.
KU Medical Center strives to educate exceptional health care professionals through a full range of undergraduate, graduate, professional, postdoctoral and continuing education programs. We operate three schools:
KU Medical Center actively seeks to advance the health sciences through world-class research programs.