JRF
---
National Institute of Pharmaceutical Education and Research (NIPER) is the first national level institute in pharmaceutical sciences with a proclaimed objective of becoming a centre of excellence for advanced studies and research in pharmaceutical sciences. The Government of India has declared NIPER as an 'Institute of National Importance'. It is an autonomous body set up under the aegis of Department of Pharmaceuticals, Ministry of Chemicals and Fertilizers, Government of India. The Institute is conceived to provide leadership in pharmaceutical sciences and related areas not only within the country, but also to the countries in South East Asia, South Asia and Africa. NIPER is a member of Association of Indian Universities and Association of Commonwealth Universities.
Walk in Interview will be held on 30.07.2014 at 10.00 am in the Conference Room, Secretariat Building of NIPER for temporary positions under following projects:
Dibrugarh University, the easternmost University of India was set up in 1965 under the provisions of the Dibrugarh University Act, 1965 enacted by the Assam Legislative Assembly. It is a teaching-cum-affiliating University with limited residential facilities. The University is situated at Rajabheta at a distance of about five kilometres to the south of the premier town of Dibrugarh in the eastern part of Assam as well as India. The University is located in a campus of 203 hectares out of which 74.3 hectares are under tea plantation.
Post: Junior Research Fellow (JRF)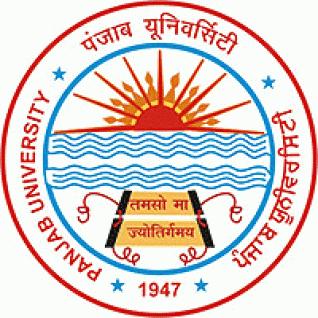 The University Institute of Pharmaceutical Sciences of the Panjab University is a premier institution of Pharmaceutical Education and Research in the country. The institute has covered a long and glorious journey of 76 years starting from Lahore in 1944 and finally settling to the present campus in Chandigarh at the foothills of Himachal. In its travelogue, the institute crossed multiple milestones and continue to head ahead towards the well-defined goals. The elevation of the status from department to the level of an institute i.e. University Institute of Pharmaceutical Sciences in 1994, and hosting of Indian Pharmaceutical Congress in the same year, two presidential honors of the Indian Pharmaceutical Congresses to its faculty members, a special recognition by the UGC by granting SAP in 1993 and COSIST in 1981 establishment of ICMR Advanced Centre for standardization of Drugs of Indian System of Medicine are some of the major hallmarks on the path treaded so far.
Post: Scientific Assistant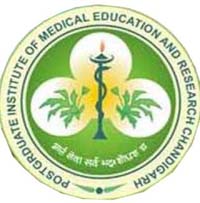 The PGIMER owes its inception to the vision of late Sardar Partap Singh Kairon, the then Chief Minister of Punjab and the distinguished medical educationists of the then combined state of Punjab, supported by the first Prime Minister of India Pt. Jawahar Lal Nehru who considered the institutions of scientific knowledge as temples of learning and the places of pilgrimage. The institute started in 1962 and Pt Jawahar Lal Nehru inaugurated the hospital now named "Nehru Hospital" on 7th July 1963. The Institute was originally under the Government of undivided Punjab. After the reorganization of the state, the administrative control of the institute passed on to the Union Territory of Chandigarh in November 1966. The Institute became an autonomous body under the Act of Parliament in 1967 functioning under the Ministry of Health and Family Welfare, Government of India.
Post: Junior Research Fellow- 01

It was in 1968 that Late Shri Dharmsinh Dadubhai Desai founded Dharmsinh Desai Institute of Technology with one Department of Chemical Engineering offering an UnderGraduate course and a Diploma course in Chemical Engineering. The objective was to provide technical education and prepare students for the needs of the industry. Various engineering departments were successively added.
Application on plain paper are invited from eligible candidates with detailed biodata supported by duly attested copies of certificates for the following research position in DST supported Fast-Track research project. Short listed applicants will be invited before a selection committee for interview at Dharmsinh Desai University. No TA/DA is admissible for attending the interview.
Manipal, today, is a knowledge powerhouse and a brand name in higher education. Over five and half decades ago, one man, Dr Tonse Madhava Anantha Pai, had a vision which ensured that everything he did then, was consigned to posterity, making sure that generation after generation of students enjoy the fruits of his labour till eternity on this lateritic plateau. And the students will, forever, have one name on their lips, that of Manipal.
Applications are invited for the position of Research Scholar/ Junior Research Fellow under industry sponsored research project titled "Development of a novel pharmaceutical dosage forms" in the Department of Pharmaceutics at Manipal College of Pharmaceutical Sciences, Manipal University, Manipal.
Post: Research Scholar/ Junior Research Fellow
Walk-in-Interview is scheduled to be held on the date(s) mentioned against the position in the respective column for selection of suitable candidate(s) in the following areas under the CSIR Networked Project on purely temporary basis for the duration of the project or till completion of project whichever is earlier:
Post: Research Associate, Junior Research Fellow

The CSIR and UGC provide CSIR/UGC Research Fellowship to bright young men and women for training in methods of research under expert guidance of faculty members/scientists working in University Departments/ National Laboratories and Institutions in various fields of Science & Technology. The CSIR/UGC fellowships are tenable in Universities/IITs/Post Graduate Colleges/Govt. Research Establishments including those of the CSIR, Academy of Scientific & Innovative Research (AcSIR), Research & Development establishments of recognized public or private sector industrial firms and other recognized institutions. However, CSIR reserves right to determine the place best suited to provide necessary facilities in the area of science and technology in which the awardees are to specialize. The CSIR/UGC Fellowship is tenable in India. Only bonafide Indian citizen residing in India are eligible for the award of Junior Research fellowships. The program is aimed at National Science & Technology Human Resource Development.
Post: Junior Research Fellowship And Eligibility for Lectureship
Assam University came into existence through Assam (Central) University Act, 1989. It was established in 1994, since then the University is steadily becoming an excellent centre of learning. The campus, situated in Dargakona, about 20 kms from Silchar, is set amid sprawling hillocks, a typical landscape in the North East. The campus in an area of 600 acres surrounded by lakes and mountains provides an ideal environment for academic pursuit. Drawing its 230 plus faculty from many disciplines, from all over the country, the university sustains a multidisciplinary approach to higher education.

Post: JRF in (Organic chemistry) DBT funded Project for about 20 months
Regional Plant Resource Centre was established in 1985 as a recreational garden and with an aim to provide a green lung for the inhabitants of Bhubaneswar – the capital city of Orissa. Gradually it became a dynamic and vibrant research organization of the State Government with a focus on the conservation of plant biodiversity. Over the year, it has made significant contributions in the field of ex situ and in situ conservation and assessment of genetic diversity of various groups of plants and its related aspects. With strengthening of scientific manpower and laboratory facilities, it expanded its areas of research which witnessed large outputs in terms of analysis of genetic assessment of plant groups through cyto-taxonomic and molecular techniques.
Post: Junior Research Fellow, Senior Research Fellow