JRF
---
National Institute of Plant Genome Research, New Delhi is an Autonomous Research Institution funded by Department of Biotechnology, Ministry of Science & Technology, Govt. of India, to pursue research on various aspects of plant genomics. The Institute is also in the process of establishing a NIPGR Translational Centre at Biotech Science Cluster, NCR, Faridabad. NIPGR invites applications from Indian Citizens for filling up the vacant posts on Direct Recruitment basis, as detailed below. The posts are temporary but likely to continue.

Applications are invited from suitable candidates for filling up the purely temporary positions of one Research Associate (RA) and one Junior Research Fellow (JRF) in the DBT Part-B Sub-project-1&2 entitled "Transcriptome and epigenome diversity analysis during seed development for discovery of molecular markers and gene regulatory mechanism in chickpea" of Seed Biology under the supervision of Dr. Mukesh Jain, Scientist, NIPGR.
Institute of Good Manufacturing Practices India, registered as a non-profit society with Government of India and a member (as a higher/professional education Institute) of Quality Council of India (QCI), Government of India -presents unique, friendly and interactive platform to get rid of all your GMP related glitches. GMP- is an essential and most dynamic element of industries like Pharmaceutical, Biotechnology, Cosmetic, Ayurveda, Homeopathy, Medical device and Food manufacturing. Keeping self-updated with current GMPs thus becomes inevitable to stay abreast with the changing industry needs and practices.
The Department of Biotechnology (DBT), Govt of India and International Centre for Genetic Engineering and Biotechnology (ICGEB) have jointly set-up a collaborative centre to perform cutting-edge research in the field of bioenergy using genomics, metagenomics, synthetic biology and systems biology approaches. The investigators at the Centre are leading teams of research personnel to fulfill various objectives of the Bioenergy Centre, including cellulolytic degradation of plant biomass, engineering microbes for consolidated bioprocessing, engineering algae for higher lipid and biomass yield, and engineering microbes for advanced biofuel production.
Applications are invited from Indian nationals only for project position(s) as per the details given below for the consultancy/research project(s) under the Principal investigator (Name: Dr.P. Mondal............), Dept./Centre Chemical Engineering... Indian Institute of Technology, Roorkee.
Post: Junior Research Fellow- 01

Walk-in-Interviews are scheduled to be held on the dates mentioned against the positions in the respective column for selection of suitable candidates in the following areas under the different Sponsored/CSIR Networked Projects on purely temporary basis for the duration of the project(s) or till completion of projects whichever is earlier:
Post: Project Fellow, Junior Research Fellow, Project Assistant

National Institute for Research in Reproductive Health (NIRRH), formerly known as Institute for Research in Reproduction is a premier research institute of the Indian Council of Medical Research (ICMR). It is situated in the vicinity of a number of hospitals and research institutes in central Mumbai. Since its inception in 1970, it has been making vigorous efforts to improve the reproductive health of people through research, education and health care services.
Applications are invited through Walk-in-Interview on 20-11-2014 between 09:00 hrs. and 12:00 hrs. for the following vacancies under Non-Institutional ad-hoc projects.
Post: Junior Research Fellow

T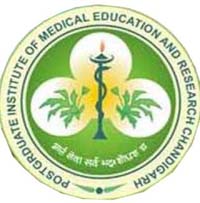 he PGIMER owes its inception to the vision of late Sardar Partap Singh Kairon, the then Chief Minister of Punjab and the distinguished medical educationists of the then combined state of Punjab, supported by the first Prime Minister of India Pt. Jawahar Lal Nehru who considered the institutions of scientific knowledge as temples of learning and the places of pilgrimage. The institute started in 1962 and Pt Jawahar Lal Nehru inaugurated the hospital now named "Nehru Hospital" on 7th July 1963. The Institute was originally under the Government of undivided Punjab. After the reorganization of the state, the administrative control of the institute passed on to the Union Territory of Chandigarh in November 1966. The Institute became an autonomous body under the Act of Parliament in 1967 functioning under the Ministry of Health and Family Welfare, Government of India.
Osmania University established in 1918, is the seventh oldest in the Country, third oldest in South India and the First in the princely state of Hyderabad. The establishment of Osmania University symbolizes a renaissance in the Indian Educational System and has shown a remarkable resilience throughout its existence. The university is instrumental in propagation of Higher Education to cater the needs of community in the region over nine decades and has grown into one of the major Universities of India. It has a vast sprawling green campus of 500 hectares set in picturesque and idyllic surroundings. It owns number of buildings of great architectural elegance and variety to enhance the beauty of the campus. The university is an autonomous institution created through an act of legislature and most part of funding is from the State Government. The university holds the flagship for Higher Education of Government of Andhra Pradesh and has played a key role in planning, initiating and implementation of various development programs.
Defence Research Laboratory (DRL), Tezpur, under the aegis of Defence Research and development Organisation (DRDO) is engaged in R & D work in the field of management of vectors and vector-borne diseases, biodegradation of organic waste, biotechnology, water quality improvement and utilization of natural resources of northeast India. DRL is equipped with state-of-the-art infrastructure facilities for undertaking pioneering research with defence applications. It provides with excellent environment, motivation and personality development prospects for the talented students, dreaming of unparalleled success in their professional endeavors.

Defence Research Laboratory is looking for meritorious young and meritorious Indian nationals who are creative, have passion and desire to pursue research in the frontier/high altitude areas of Assam and Arunachal Pradesh.
Post: Research Associate, Junior Research Fellow