JRF
---
The bill for the establishment of Jawaharlal Nehru University was placed in the Rajya Sabha on September 1, 1965 by the then Education Minister, Mr M.C. Chagla. During the discussion that followed, Hon. M.P. Mr. Bhushan Gupta voiced the opinion that this should not be yet another university. New faculties should be created, including scientific socialism, and one thing that this university should ensure was to keep noble ideas in mind and provide accessibility to students from weaker sections of society. The JNU Bill was passed in Lok Sabha on 16th November 1966 and the JNU Act came into force on 22nd April, 1969.
Applications are invited for one Junior Research Fellow position (emoluments @ Rs. 12000 + 30% HRA per month) in the DBT project entitled "Metabolic engineering for production of terpenoids in tobacco plant".
Madurai Kamaraj University, established in 1966, has 18 Schools comprising 73 Departments. The Directorate of Distance Education of the University has a student strength of about 1.30 lakhs. The University has 109 affiliated Colleges (9 Autonomous) including other approved institutions and 7 evening colleges. There are centres which promote research potential of teachers. Extension activities are carried out through Department of Youth Welfare, NSS, SC/ST cell and Adult Education programmes.
Applications are invited for Two Junior Research Fellow positions in Indo-UK Project entitled "RICEFUEL: Engineering enzymes, for advanced biofuels", at Dept, of Genetics, School of Biological sciences, Madurai Kamaraj University, Madurai.
Post: Junior Research Fellow
The University of Calicut is the largest University in Kerala. Established in the year 1968, it is the second university to be set up in Kerala. The University aims to nurture excellence in education and research in its catchment areas of Northern Kerala, historically consigned to the periphery of Kerala's academic map. The University lays its emphasis on fostering quality human resource and promoting productive research that benefit both local communities and wider humanity.The University was created through a Government plan bifurcating Kerala University. As per the plan, the four post-graduate departments of the University of Kerala operating in Calicut were annexed to the new University along with fifty four constituent colleges spread across seven northern districts. With 'Nirmaya Karmana Sree' as it motto, the University has been able to surmount all challenges and emerge as the largest residential cum affiliating University in Kerala. With 30 post graduate departments and 373 affiliated colleges it has become a beacon of hope and enlightenment for hundreds of thousands of young men and women in North Kerala.

Applications are invited from quallified candidates for the post of JRF in th DST assisted Research Project under Dr.Sunoj Kumar.P, Asst. Professor, Dept. of Botany.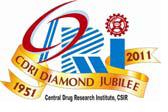 CSIR-Central Drug Research Institute, Lucknow is a premier R&D Institute under the aegis of Council of Scientific and Industrial Research (CSIR), New Delhi which is an autonomous body under Department of Scientific and Industrial Research, Government of India. The institute is engaged in the development of new drugs and diagnostics in various therapeutic areas like malaria, tuberculosis, filarial, leishmania, cancer, thrombosis, hypertension, dementia, diabetes, lipid disorders, gastric ulcer, osteoporosis, prostatic hyperplasia, etc.
Applications on the prescribed forms are invited from the eligible Indian Nationals for the following posts:-
Post: Project Junior Research Fellow, Project Fellow, Senior Project Fellow, Project Assistant

Indian Institute of Technology Guwahati, the sixth member of the IIT fraternity, was established in 1994. The academic programme of IIT Guwahati commenced in 1995. At present the Institute has eleven departments and three inter-disciplinary academic centres covering all the major engineering, science and humanities disciplines, offering BTech, BDes, MA, MDes, MTech, MSc and PhD programmes. Within a short period of time, IIT Guwahati has been able to build up world class infrastructure for carrying out advanced research and has been equipped with state-of-the-art scientific and engineering instruments.

Applications in plain paper are invited from Indian citizen for the post of JRF for a DBT, Govt. of India sponsored project in the Biological & Chemical Sciences Section, Life Sciences Division of IASST. Applications in prescribed form must accompany with complete Bio data and two recent passport size photographs and attested copies of mark sheets, certificates, contact address, e-mail and phone number. Complete application should be sent to the Registrar, IASST, Paschim Boragaon, Garchuk, Guwahati – 781035, Assam, so as to reach on or before 16/04/2014.
Post: One Junior Research Fellow (JRF).
Institute of Bioresources and Sustainable Development (IBSD), Imphal, a research institute under Department of Biotechnology, Govt. of India, invites applications from the suitable candidates for the following positions for its extramural research project funded by DBT. Prescribed application format is available at the Institute's website or from the receptionist of the Institute. Duly fill in application form along with photo copies of attested certificate / testimonials in support of age and educational qualifications with recent self attested passport size photograph of the candidate may be submitted to the undersigned on or before 20th April, 2014 during Office hour. Only eligible / short listed candidates will be intimated for an interview before the selection committee. The selection procedure will be strictly adhered to Govt. of India norms.
Title of the project and name of funding agency: Chronobiology of extra pineal source of melatonin and its mechanism of biosynthesis in the context of the regulation of annual reproductive cycle in carp
Spons. By DBT, GoI

Maharshi Dayanand University, ab initio established as Rohtak University, Rohtak, came into existence by an Act No. 25 of 1975 of the Haryana Legislative Assembly in 1976 with the objective to promote inter-disciplinary higher education and research in the fields of environmental, ecological and life sciences. It was rechristened as Maharshi Dayanand University in 1977 after the name of a great visionary and social reformer, Maharshi Dayanand. It had a unitary and residential character in its nascent stage, but became an affiliating University in November 1978. The University secured the recognition of University Grants Commission – the higher education regulatory body of India - for central Govt. grants in Feb. 1983.
Post: Junior Research Fellow, Project Assistant
An Autonomous Institution under Govt. of NCT of Delhi and affiliated to University of Delhi, Netaji Subhas Institute of Technology is a seat of higher technical education in India. It was established in year 1983 as Delhi Institute of Technology with the objective to meet the growing demands of manpower in the emerging fields of engineering and technology with a close social and industrial interface. Over a period of time the Institute has carved a niche for itself, both nationally and internationally, for excellence in technical education and research.
Post: Junior Research Fellow

The Indian Institute of Technology Gandhinagar (hereafter IITGN) was founded in the year 2008. It is currently located in Chandkheda, which is about a 15-minute drive from both Ahmedabad and Gandhinagar, Gujarat. Ahmedabad is one of the oldest living cities in India, known both for a rich cultural past as well as state-of-the-art infrastructure, thriving industries, and many modern amenities. It is also the hub of prestigious academic and research institutes such as the Indian Institute of Management, Ahmedabad and the National Institute of Design. Gujarat's long standing mercantile and business tradition encourages excellence and entrepreneurship.