Pharmacology
---
Pondicherry University, established under an Act of Parliament in the year 1985, has grown from strength to strength in all possible ways all these years and has become a place on the educational hub of the country. 15 Schools, 37 Departments and 10 Centres offering 175 PG & Research programmes are within its fold and housed in the 800-acre sprawling Wi-Fi-enabled vibrant campus, which is just 12 kms. away from the Puducherry town. It has all the state-of-the-art facilities in all the Schools and Departments paving the way for the students to have a student-friendly, result-oriented academic environment with green ambience.
T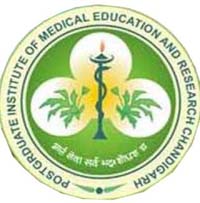 he PGIMER owes its inception to the vision of late Sardar Partap Singh Kairon, the then Chief Minister of Punjab and the distinguished medical educationists of the then combined state of Punjab, supported by the first Prime Minister of India Pt. Jawahar Lal Nehru who considered the institutions of scientific knowledge as temples of learning and the places of pilgrimage. The institute started in 1962 and Pt Jawahar Lal Nehru inaugurated the hospital now named "Nehru Hospital" on 7th July 1963. The Institute was originally under the Government of undivided Punjab. After the reorganization of the state, the administrative control of the institute passed on to the Union Territory of Chandigarh in November 1966. The Institute became an autonomous body under the Act of Parliament in 1967 functioning under the Ministry of Health and Family Welfare, Government of India.
Osmania University established in 1918, is the seventh oldest in the Country, third oldest in South India and the First in the princely state of Hyderabad. The establishment of Osmania University symbolizes a renaissance in the Indian Educational System and has shown a remarkable resilience throughout its existence. The university is instrumental in propagation of Higher Education to cater the needs of community in the region over nine decades and has grown into one of the major Universities of India. It has a vast sprawling green campus of 500 hectares set in picturesque and idyllic surroundings. It owns number of buildings of great architectural elegance and variety to enhance the beauty of the campus. The university is an autonomous institution created through an act of legislature and most part of funding is from the State Government. The university holds the flagship for Higher Education of Government of Andhra Pradesh and has played a key role in planning, initiating and implementation of various development programs.
GlaxoSmithKline Pharmaceuticals Ltd. (GSK Rx India) is one of the oldest pharmaceuticals company and employs over 5000+ people. Globally, we are a £ 27.4 billion, leading, research-based healthcare and pharmaceutical company. In India, we are one of the market leaders. At GSK, our mission is to improve the quality of life by enabling people to do more, feel better and live longer. This mission drives us to make a real difference to the lives of millions of people with our commitment to effective healthcare solutions.
Post: Executive- Operational Quality
All India Institute of Medical Sciences, Bhubaneswar is one of the new apex healthcare institutes being established by the Ministry of Health & Family Welfare, Government of India under the Pradhan Mantri Swasthya Suraksha Yojna (PMSSY). With the aim of correcting regional imbalances in quality tertiary level healthcare in the country, and attaining self sufficiency in graduate and postgraduate medical education and training, the PMSSY planned to set up new AIIMS institutions in underserved areas of the country.
The AIIMS, Bhubaneswar intends to conduct Walk-in Interviews of Indian Nationals for contractual engagement as Assistant Professors after 15th November 2014 in various departments as under:
Post: Assistant Professor

Sarada Vilas College of Pharmacy was established in 1992, offers B.Pharm, M.Pharm, Pharm.D, and diploma in pharmacy.
Post: Lecturers

No.of post: 02 (Pharmacology-1, Pharmaceutics-1)
Faculty of Clinical Research, IGMPI

(Approved and Certified by Quality Council of India (QCI), Government of India)
(www.igmpiindia.org)
---
Programmes Offered:
Post Graduate Diploma in Clinical Research

Executive Diploma in Clinical Research (Advanced)

Post Graduate Diploma in Pharmacovigilance

Executive Diploma in Pharmacovigilance (Advanced)

Post Graduate Diploma in Medical Writing

Executive Diploma in Medical Writing (Advanced)

Post Graduate Diploma in Drug Discovery and Development

Executive Diploma in Drug Discovery and Development (Advanced)
(Part Time and 'Distance cum e-learning' modes, Approved and Certified by QCI, Govt of India)
About IGMPI
Institute of Good Manufacturing Practices India, registered as a non-profit society with Government of India and a member (as a higher/professional education Institute) of Quality Council of India (QCI), Government of India -presents unique, friendly and interactive platform to get rid of all your GMP related glitches. GMP- is an essential and most dynamic element of industries like pharmaceutical, Biotechnology, cosmetic, Ayurveda, Homeopathy, medical device and food manufacturing. Keeping self-updated with current GMPs thus becomes inevitable to stay abreast with the changing industry needs and practices. With its mission of "Knowledge Dissemination and Human Resources Development in pharma and healthcare Industries", IGMPI is moving hand in hand with technology advances and has gained recognition as stronger and better training & distance learning platform provider for pharma and healthcare professionals and students in the areas of Good Manufacturing Practices, Quality Assurance & Quality Control; Regulatory Affairs, Intellectual Property Rights, Clinical Research, Pharmacovigilance, Nanotechnology Medical Writing, Medical Coding, Drug Discovery and Development, Public Health and Hospital Management, Pharma Marketing and Pharma Product Management. The courses have been structured and designed under the guidance of field experts and thus promise to impart theoretical and practical knowledge about the defined subjects. Based on high standard of quality, the training programmes have been duly approved and certified by Quality Council of India, Government of India.

For counseling by our experts or prospectus, you may call/write on +91 8130924488, +91-11-26652850, 65353339 & info@igmpiindia.org mentioning the name of the course and your phone number.

Programmes Highlights:
Get trained and certified by Quality Council of India, Government of India and IGMPI jointly.

Pharma, Biotech, Life Sciences, Chemistry, health supplements and alternate healthcare professionals, executives & students may complete these programmes from their own cities and whilst still being in service, business or education.

Post Graduate Diploma is 12 months 'duration programme while Executive Diploma is advanced and fast-track programme of 6 months' duration.

Practicals along with theoretical knowledge help students in gaining real world exposure.

Delhi Government Approved & ISO 9001:2008 certified laboratory facility.

A team of experts who are highly qualified, professionally competent and dedicated have been engaged as the faculty.

Recorded lectures help the students in their learning process.

Comprehensive, dynamic and advanced study material in an international perspective along with case study based approach.

A fee concession of 10% is applicable to candidates belonging to SC/ST/Physically handicapped /weaker section for PG Diploma Courses.

Placement assistance by a robust placement cell to kindle the flame of talent in the field of Pharmaceutical sciences.


Other Programmes offered in Pharma Good Manufacturing Practices, Quality Assurance and Quality Control, Regulatory Affairs, Intellectual Property Rights, Nanotechnology Medical Coding, Public Health and Hospital Management, Pharma Marketing, Pharma Product Management

In recent months the Institute has witnessed more and more participation from professionals working with global pharmaceutical, healthcare and food giants like Dr. Reddy's Laboratories, Aurobindo Pharma, Glenmark Generics, Cipla, Wockhardt, Pfizer, Abbott, Medtronic, Foster Corporation, Ipca Laboratories, Calyx, Mother Dairy, Bliss GVS Pharma, Al Rawabi, Almarai, Green Pastures, SeQuent, PepsiCo India, Mankind, Beryl Drugs, Allergy Therapeutics, CFTRI, Ciron, Sun Pharmaceutical, Novartis, GlaxoSmithKline, Ranbaxy, Biocon etc.

For counseling by our experts or prospectus, you may call/write on +91 8130924488, +91-11-26652850, 65353339 & info@igmpiindia.org mentioning the name of the course and your phone number.
The Public Petition dated 11-11-1839 initiated the establishment of Madras University. It was in January 1840 with Mr.George Norton as its President, that the University Board was constituted. In 1854 after a lapse of 14 years, the Government of India formulated a systematic educational policy for India and as a sequel to this on 5th September 1857 by an Act of Legislative Council of India, the University was established.
The Institute of Life Sciences was conceived in the context of globalization, to foster research competence in India and to bridge the divide between academic research and the pharmaceutical & biotechnology industries. The institute was incorporated as a non-profit entity under Section 25 of the Indian companies act, facilitating operational autonomy. Construction of the ILS building comprising 44 labs and an administrative block and spanning -130,000 sq.ft. in area, began in 2004 and was completed in January 2007. The institute was inaugurated as a public-private partnership research institute on 29th January 2007, a culmination of the efforts and initiative of the Andhra Pradesh state government, Dr.
ROYAL SOCIETY OF CHEMISTRY (LONDON) – DECCAN SECTION
NATIONAL SYMPOSIUM
ADVANCES IN PHARMACEUTICAL RESEARCH
On
15th November 2014
In Association with
RAGHAVENDRA
INSTITUTE OF PHARMACEUTICAL EDUCATION AND RESEARCH
Granted 12 (b) & 2 (f) status by UGC & NBA Accredited Institution (UG)