Pharmacology
---
Advinus Therapeutics (A TATA Enterprise) is an R&D driven company that is focused on the new drug discovery and development of pharmaceutical and agrochemical products. Advinus operations are organized into two separate businesses centered around Discovery and Development respectively. The Discovery arm of Advinus integrates under one umbrella the expertise, experience, capabilities and infrastructure needed for Drug Discovery from hit to clinical development candidate. Our presence in India helps us enhance the productivity and efficiency of our agrochemical and pharmaceutical R&D programs to unprecedented levels of cost-effectiveness and quality by bringing together demonstrated world class expertise with the talent and economies of India.

Post: Principal Scientist-Invivo
All progressive organizations are an outcome of the dreams, ideas and creativity of its leader(s). Shree Warana Vibhag Shikshan Mandal was established in 1964, by great visionary Late Hon'ble Shree V. A. alias Tatyasaheb Kore with endeavor of making education accessible to the deprived and deserving. Under the dynamic guidance of Hon'ble Shri. Vinayraoji Kore, Chairman, SWVSM; it presently caters primary to P.G. courses with well furnished hostels and staff quarters in a sprawling campus of 100 acres. Under the aegis of this society Tatyasaheb Kore College of Pharmacy was born in the year 2004.
Applications are invited from eligible candidates for the following posts:
Post: Professor, Associate Professor, Assistant Professor
Applications are invited for the following post purely time-bound research project undertaken in the University Institute of Pharmaceutical Science & Research, Sadiq Road, (old Medical College building), Faridkot
Post: Junior Research Fellow
Established in 2006, Crest is an IT and ITES company that offers services in premedia, data conversion, software development, research & analysis and marketing & BPO. We are a Springer group company with invaluable insight into European and American markets and the advantage of being based in India. We have perfected our offshore delivery system, working with some of the world's largest STM publishers.
Post: Medical Writer
Applications are invited for the Research Trainee Positions in the field of Micro array data analysis/Computer added Drug Designing/Molecular Modeling & Dynamics/System Biology / Software Development.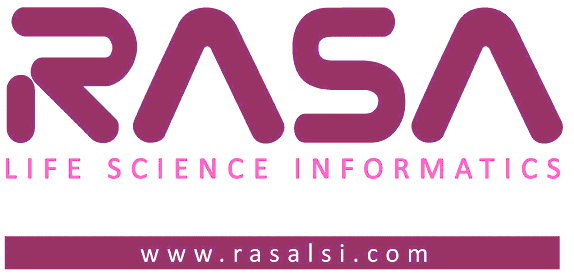 We are a leading BCIL (Biotech Consortium India Ltd) recognized and CRISIL rated organization located in Pune which deals in providing the high quality R&D services and training in the area of Life Science informatics like Bioinformatics, Cheminformatics and BIO-IT. We offer computational and IT solutions to Biotechnology, pharmaceutical, chemical and Life Science institutes and industries.
National Institute of Pharmaceutical Education & Research (NIPER), Hyderabad (Established in the year 2007) is a prestigious educational institution of national importance under the aegis of Dept. of Pharmaceutics, Ministry of Chemicals & Fertilizers, Government of India. NIPER, Hyderabad conducts courses in MS (Pharmacy) for two years in Pharmaceutical Sciences. Students are selected through a national entrance test. Research opportunities also exist for those who would like to pursue their Doctoral Degree. The Institute is mentored by CSIR-Indian Institute of Chemical Technology, Hyderabad a leader in Chemical Technology well known all over the world.

NIPER is now inviting applications for faculty positions on contractual basis initially for a period of three years which are likely to continue based on the performance of the candidate. Candidates will be paid handsome consolidated emoluments.
Post: Professor/Associate Professor, Scientific Officer, Technical Officer, Junior Engineer (Civil), Technical Secretary, Computer Lab Maintenance Assistant, Project Assistant

JNTBGRI is dedicated to the conservation and sustainable utilization of the Tropical plant genetic resources particularly of Western Ghats of India. Currently the Institute conserves largest number of tropical plant species among the botanic gardens in Asia. Recognising the importance of conserving plant genetic diversity and promoting R & D in plant science the Government of Kerala has established the institute in 1979 and the Government of India has been given the status of the Institute as Centre of Excellence since 1994.
National Institute of Mental Health and Neuro Sciences is a multidisciplinary Institute for patient care and academic pursuit in the frontier area of Mental Health and Neuro Sciences. The Lunatic Asylum which came into being in the latter part of the 19th Century was renamed as Mental Hospital in 1925 by the erstwhile Government of Mysore. This hospital and All India Institute of Mental Health established in 1954 by Government of India were amalgamated on 27th December 1974, and thus was formed the autonomous National Institute of Mental Health and Neuro Sciences (NIMHANS). The priority gradiant adopted at the Institute is service, manpower development and research.