Pharmacology
---
Online Recruitment Applications (ORA) are invited from the desirous and eligible candidates for recruitment to various posts in various Departments of Himachal Pradesh Government up to 20th August, 2014 till 11:59 P.M.

Post: Lecturer, Assistant Manager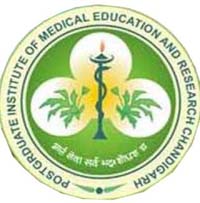 The PGIMER owes its inception to the vision of late Sardar Partap Singh Kairon, the then Chief Minister of Punjab and the distinguished medical educationists of the then combined state of Punjab, supported by the first Prime Minister of India Pt. Jawahar Lal Nehru who considered the institutions of scientific knowledge as temples of learning and the places of pilgrimage. The institute started in 1962 and Pt Jawahar Lal Nehru inaugurated the hospital now named "Nehru Hospital" on 7th July 1963. The Institute was originally under the Government of undivided Punjab. After the reorganization of the state, the administrative control of the institute passed on to the Union Territory of Chandigarh in November 1966. The Institute became an autonomous body under the Act of Parliament in 1967 functioning under the Ministry of Health and Family Welfare, Government of India.
Post: Junior Research Fellow- 01

I.T.S Group of Institutions has established the college in the year 2004 to impart high quality education in the field of pharmacy. The College (College code-170) is running B.Pharm & M.Pharm in Pharmaceutics, Pharmacology and Pharm Chem specialization, approved by AICTE and affiliated to M.T.U Noida and G.B.T.U, Lucknow. B.Pharm course is approved by Pharmacy Council of India upto 2015-16 session. The institute is also approved by G.B.T.U for Ph.D. The College provides a stimulating and productive environment for Pharmaceutical education and research. It provides a healthy academic atmosphere for the students to achieve their goals with developed personality & fosters an academic environment in which the performance, goals and growth of each individual being assessed.
Regional Plant Resource Centre was established in 1985 as a recreational garden and with an aim to provide a green lung for the inhabitants of Bhubaneswar – the capital city of Orissa. Gradually it became a dynamic and vibrant research organization of the State Government with a focus on the conservation of plant biodiversity. Over the year, it has made significant contributions in the field of ex situ and in situ conservation and assessment of genetic diversity of various groups of plants and its related aspects. With strengthening of scientific manpower and laboratory facilities, it expanded its areas of research which witnessed large outputs in terms of analysis of genetic assessment of plant groups through cyto-taxonomic and molecular techniques.
Post: Junior Research Fellow, Senior Research Fellow

One Joint Drugs Controller (India) in Central Drugs Standardization Control Organization (CDSCO) under the Directorate General of Health Services, Ministry of Health & Family Welfare. (UR-1). The post is temporary
Post: One Joint Drugs Controller
Thomson Reuters is the leading source of intelligent information for the world's businesses and professionals, providing customers with competitive advantage. Intelligent information is a unique synthesis of human intelligence, industry expertise and innovative technology that provides decision-makers with the knowledge to act, enabling them to make better decisions faster. Through its more than 50,000 people across 93 countries, Thomson Reuters delivers this must-have insight to the financial, legal, tax and accounting, scientific, healthcare and media markets, and is powered by the world's most trusted news organization.

Post: Associate Research Analyst
Karnataka Antibiotics & Pharmaceuticals Ltd., (KAPL) Bangalore is a Government Enterprise. From a modest beginning in 1984, KAPL has grown from strength to strength in the areas of manufacturing and marketing of various life saving and essential drugs. With an ISO accredition from KPMG, Netherlands, KAPL is recognised for its total commitment to quality and services in domestic and international markets. On profit from inception, KAPL facilities are approved by many international clients.
Post: SENIOR MANAGER [ PRODUCT MANAGEMENT], PROFESSIONAL SERVICE REPRESENTATIVES, TRAINEE MICROBIOLOGIST
The Babasaheb Bhimrao Ambedkar University, Lucknow is one of the youngest central universities in the country. The jurisdiction of this residential University is over the entire state of Uttar Pradesh. The campus Vidya Vihar is located off Rae Bareli Road, about 10 kms south of the Charbagh Railway Station, Lucknow. The objects of the University IS to promote advanced knowledge by providing instructional and research facilities in such branches of learning as it may deem fit.
Online applications are invited from exceptionally qualified candidates for the following Teaching positions of the University in the following Schools/Departments/Centre. The University currently offering Graduate/Post Graduate and Doctoral programmes.
Post: Associate Professor – 2 (SC-1, ST-1), Assistant Professor -1 (UR)
Himalayan Institute of Pharmacy & Research is affiliated to Uttarakhand Technical University. The institute offers Bachelor of Pharmacy course. The mission is to contribute to the understanding of the development of civilization by fostering the creation, preservation, and dissemination of knowledge concerning the history and related humanistic aspects of the pharmaceutical field.
Post: Professor, Associate Professor

Division of Pharmaceutical Science was established in the year 1997 under auspices of Shri Guru Ram Rai Education Mission funded by Shri Guru Ram Rai Darbar Sahib, a 338 years old, philanthropic and religious organization having numerous institutions in northern India. The campus is spread over 12.5 acres of land with well-furnished building and modern infrastructure. Promoted under the visionary leadership of Shri Mahant Devendra Dass Ji Maharaj (Chairman, Governing Council, SGRRITS), the institute stands tall among the masses. Director and Principal Dr. Preeti Kothiyal, has made the institute flourish with each passing day with her sharp acumen, dynamism and leadership qualities and has been instrumental in steering her team of excellent teachers and researchers to great heights.
Highlights
· Highly qualified,motivated & dedicated faculty with 10 Ph.Ds. to carve a niche
· Five Young Scientist awardees form the core of the faculty (Award Conferred by Department of Science and Technology (DST) state branch UCOST).
· Continuously updated professional knowledge, guest lectures and personality development talks.
· Research – the crux of the department. Past two years have witnessed over 100 research articles in various national/ international journals of repute.
· Modular labs with high-tech instruments like HPLC, FT-IR, UV spectrophotometer, multistation automatic tablet punching machine and Langendorff's assembly to name a few.
· Well stacked library boasting of e-journals (Science Direct & Bentham pharmacy collection) alongwith 31 National and 30 International journals.
· Access to e-resources through UGC-INFONET digital library consortium (Inflibnet N List Programme) providing more than 6000 plus e-journals and 97,000 plus e-books.
· Round the clock internet connectivity with Wi-Fi campus.
· "Clinical Pharmacy Communique" a quarterly newsletter published from the department.
· An independent, modern, fully Air-conditioned CPCSEA approved animal house & breeding center.
· Stress laid on continuous upgradation and quality improvement of teaching facilities through induction courses, faculty development programmes, seminars and workshops.
· Well established Herbal Garden with over 50 species of medicinal plants.
· Excellent placement record with aluminous excelling at national and international levels.
· Computer assisted pharmacology lab (CAPL) for UG and PG animal experimentation.
· Hostel facility for girls.
· Personality development seminars & workshops conducted from time to time.
· Industrial tours and extracurricular activities a regular feature.
Programs at a Glance
Courses

Duration

Eligibility

No. of Seats

M. Pharmacy
(Affiliated to Uttarakhand Technical University, Dehradun)
- Clinical Pharmacy
- Pharmaceutics
- Pharmacology
- Quality Assurance Techniques

02 Yrs

B.Pharm
(AICTE & PCI recognized College)

18 each

B. Pharmacy
(Affiliated to Uttarakhand Technical University, Dehradun)

04 Yrs

10+2
(PCB/ PCM with min. 45% marks or equivalent)

60

M.Sc. Pharm. Chem.
(Affiliated to HNB Garhwal University-Central University, Srinagar)

02 Yrs

B.Sc. with Chemistry with 50% Marks

20