Pharmacology
---
Applications are invited from qualified, creative, self-motivated scientists for several positions in The Centre for Chemical Biology and Therapeutics (CCBT). The successful candidate will participate in a multidisciplinary research program in a new initiative for chemical biology and therapeutics research. The program is coordinated by Professor Ashok Venkitaraman (University of Cambridge, UK, and inStem)
Name of the post and qualification/experience for each one are indicated below -
Post: Senior Scientist, HTC Technology Associate, Associate Research Scientist, Research Associate, Computational Biologist
The GREEN ROYAL ACADEMY OF PHARMACEUTICAL EDUCATIONAL AND SCIENCES College of Pharmacy is the premier Educational Institute promoted by the Ramachandra Educational Society, which was established in May 2009 with best education particularly in pharmacy education in and around Ponguturu.
Post: Associate Professor-2, Assistant Professor-5,(M.Pharmacy Pharmacology and Medicinal chemistry)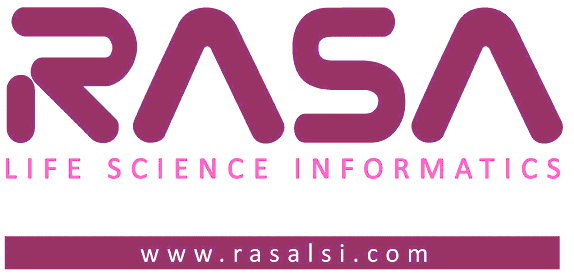 RASA Life Science Informatics is a CRISIL rated company that provides industrial training in Life Science domain. RASA has trained 300 personnel's from academia & industry of different background like CADD, Quality Control, Cheminformatics, Biotechnology, Microbiology, Life Science Software development , Pharmacy, Bioinformatics, NGS data analysis, Microarray Data analysis & Molecular biology to enhance & optimize their research & publication work.
Get hands on summer training on Quality Control, CADD Bio-Chem Informatics, R, Python, NGS data analysis, & Biological Database Development.
Milestones:
We have conducted 4 national levels workshops on different areas. We are first one to provide corporate training in Cheminformatics to Wipro; we have also imparted our expertise to Persistent Lab at the time of CADD workshop.
We have offered our expertise to Karnataka state women university Bijapur, Dharwad University Karnataka, NMIMS Mumbai, R. C. Patel College Shirpur, Sinhgad College Vadgaon, Rajmata Jijau College, for workshop in Bioinformatics, CADD and Cheminformatics Etc......
We provide Training and customized solutions for research organization, Universities, Pharma, Healthcare, Biotech and Agricultural industries.
Summer training and Projects:
Duration 45 days which includes 1 months training + 15 days project .
· Quality Control.
· Bioinformatics
· Molecular Modeling and Dynamics
· NGS data analysis
· CADD
· Molecular Biology
· Biological Database Development
· JAVA & BioJAVA
· R
· Python
<<View details of trainings >>
Features:
· Guest lecturers from Research Institutes and Industry persons.
· All the trainings are totally practical oriented with free software installed in your system.
· Certificate of summer training program.
· Latest knowledge of industry, Field, 90% hands on training exposure to research or corporate.
· CV making, HR session from Our HR department, soft skill development program
· Experienced faculty from industry & academics with 6 yrs of experience.
· Library Facility.
· Small batches so can be personal attention & to maintain the quality.
· Get the lab Experience & knowledge of various software, tools, techniques from RASA.
Important Dates:
Batch

Module Name

Early bird registration date

Last date of registration




1st May

CADD

15th April

20th April

Molecular Biology

Biological Database Development




15th May

JAVA & BioJAVA

30th April

5th May

R

Python

Quality Control




1st June

Bioinformatics

15th May

20th May

Molecular Modeling and Dynamics

NGS
Please note:
· 8 seats per batch.
· Duration: 45 days that includes, 1 months training + 15 days project.
For any query please feel free to contact us on
RASA Life Science Informatics.
E-mail: info@rasalsi.com
Phone: +91.20.65600408 / 7875692349 / 8411927535 / 7875793891.
Location: 301, 3rd Floor, Dhanashree Apartment, Opposite Chittaranjan Vatika, Model Colony, Shivaji Nagar, Pune – 411016.
http://www.rasalsi.com [Facebook] [Blogger]

Charotar University of Science and Technology (CHARUSAT) is established with a vision to become a dynamic global institution in knowledge economy through excellence and impact of teaching, research and social contribution. It follows the mission to serve the society by striving to transform it through creation, augmentation, dissemination and perpetuation of knowledge.
Faculty of Pharmacy
Post: Associate Professor, Professor

Thomson Reuters is the leading source of intelligent information for the world's businesses and professionals, providing customers with competitive advantage. Intelligent information is a unique synthesis of human intelligence, industry expertise and innovative technology that provides decision-makers with the knowledge to act, enabling them to make better decisions faster. Through its more than 50,000 people across 93 countries, Thomson Reuters delivers this must-have insight to the financial, legal, tax and accounting, scientific, healthcare and media markets, and is powered by the world's most trusted news organization.

Post: Associate Research Analyst - JREQ016892
Jaipur National University (JNU), Jaipur came into existence in the year 2007. Two professional institutes of the Seedling Group, established in 2002, with several technical & professional programmes of studies, were merged with the University to form its major part. In 2008, an expert panel of UGC members accorded approval to our programmes under Clause 2(f) of the UGC Act, 1956. The School of Distance Education and Learning was accorded approval by the Joint Committee of the UGC- AICTE- DEC for offering programmes through Distance Education mode. Besides these mandatory recognitions, the University has earned the trust and goodwill of aspiring students, parents, public and concerned agencies, based on excellence in teaching and sincere emphasis on high standards of research.
School of Pharmaceutical Sciences
Post: Professors, Assistant Professors

Applications in plain paper are invited from Indian citizen for the post of JRF for a DBT, Govt. of India sponsored project in the Biological & Chemical Sciences Section, Life Sciences Division of IASST. Applications in prescribed form must accompany with complete Bio data and two recent passport size photographs and attested copies of mark sheets, certificates, contact address, e-mail and phone number. Complete application should be sent to the Registrar, IASST, Paschim Boragaon, Garchuk, Guwahati – 781035, Assam, so as to reach on or before 16/04/2014.
Post: One Junior Research Fellow (JRF).
Pondicherry Centre for Biological Sciences (PCBS) serves as a premier research and training institution in the field of Biomedical and Omic's sciences. Research on subjects such as Bacteriology, Applied Biology, Molecular Biology, Pharmacology, Transcriptomics, computational omics and Chemotherapy are to be conducted through this workshop. Using a multi-disciplinary training approach, PCBS has planned to conduct a Workshop on miRNA "microRNA Biology, Identification and Application" for post graduate students, researchers, faculties and research scholars.
Methodologies: Lectures, Demos and Hands on dry as well as wet lab

National Institute of Pharmaceutical Education and Research (NIPER) is the first national level institute in pharmaceutical sciences with a proclaimed objective of becoming a centre of excellence for advanced studies and research in pharmaceutical sciences. The Government of India has declared NIPER as an 'Institute of National Importance'. It is an autonomous body set up under the aegis of Department of Pharmaceuticals, Ministry of Chemicals and Fertilizers, Government of India. The Institute is conceived to provide leadership in pharmaceutical sciences and related areas not only within the country, but also to the countries in South East Asia, South Asia and Africa. NIPER is a member of Association of Indian Universities and Association of Commonwealth Universities.
Accenture is a global management consulting, technology services and outsourcing company, with approximately 275,000 people serving clients in more than 120 countries. Combining unparalleled experience, comprehensive capabilities across all industries and business functions, and extensive research on the world's most successful companies, Accenture collaborates with clients to help them become high-performance businesses and governments. The company generated net revenues of US$28.6 billion for the fiscal year ended Aug. 31, 2013.

Post: Safety reporter