Pharmacology
---
Applications in plain paper are invited from Indian citizen for the post of JRF for a DBT, Govt. of India sponsored project in the Biological & Chemical Sciences Section, Life Sciences Division of IASST. Applications in prescribed form must accompany with complete Bio data and two recent passport size photographs and attested copies of mark sheets, certificates, contact address, e-mail and phone number. Complete application should be sent to the Registrar, IASST, Paschim Boragaon, Garchuk, Guwahati – 781035, Assam, so as to reach on or before 16/04/2014.
Post: One Junior Research Fellow (JRF).
Pondicherry Centre for Biological Sciences (PCBS) serves as a premier research and training institution in the field of Biomedical and Omic's sciences. Research on subjects such as Bacteriology, Applied Biology, Molecular Biology, Pharmacology, Transcriptomics, computational omics and Chemotherapy are to be conducted through this workshop. Using a multi-disciplinary training approach, PCBS has planned to conduct a Workshop on miRNA "microRNA Biology, Identification and Application" for post graduate students, researchers, faculties and research scholars.
Methodologies: Lectures, Demos and Hands on dry as well as wet lab

National Institute of Pharmaceutical Education and Research (NIPER) is the first national level institute in pharmaceutical sciences with a proclaimed objective of becoming a centre of excellence for advanced studies and research in pharmaceutical sciences. The Government of India has declared NIPER as an 'Institute of National Importance'. It is an autonomous body set up under the aegis of Department of Pharmaceuticals, Ministry of Chemicals and Fertilizers, Government of India. The Institute is conceived to provide leadership in pharmaceutical sciences and related areas not only within the country, but also to the countries in South East Asia, South Asia and Africa. NIPER is a member of Association of Indian Universities and Association of Commonwealth Universities.
Accenture is a global management consulting, technology services and outsourcing company, with approximately 275,000 people serving clients in more than 120 countries. Combining unparalleled experience, comprehensive capabilities across all industries and business functions, and extensive research on the world's most successful companies, Accenture collaborates with clients to help them become high-performance businesses and governments. The company generated net revenues of US$28.6 billion for the fiscal year ended Aug. 31, 2013.

Post: Safety reporter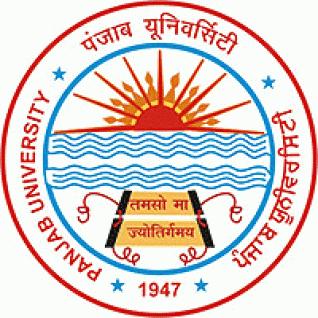 The University Institute of Pharmaceutical Sciences of the Panjab University is a premier institution of Pharmaceutical Education and Research in the country. The institute has covered a long and glorious journey of 76 years starting from Lahore in 1944 and finally settling to the present campus in Chandigarh at the foothills of Himachal. In its travelogue, the institute crossed multiple milestones and continue to head ahead towards the well-defined goals. The elevation of the status from department to the level of an institute i.e. University Institute of Pharmaceutical Sciences in 1994, and hosting of Indian Pharmaceutical Congress in the same year, two presidential honors of the Indian Pharmaceutical Congresses to its faculty members, a special recognition by the UGC by granting SAP in 1993 and COSIST in 1981 establishment of ICMR Advanced Centre for standardization of Drugs of Indian System of Medicine are some of the major hallmarks on the path treaded so far.
Applications are invited from meritorious students for 1+1=2 (One seat is for ST and second is for Single Girl Child) Research Fellowships in the subject of Pharmaceutical Chemistry, Pharmaceutics, Pharmacognosy & Pharmacology for pursuing Ph.D. Degree in University Institute of Pharmaceutical Sciences (UIPS) under Research Fellowship for Meritorious Students (RFMS) Scheme of UGC awarded to the UIPS for 2013-14, as per the following terms and conditions:
MORADABAD EDUCATIONAL TRUST (MET) was established in the year 1996 and started 4 year degree course in Pharmacy in 2009(B.Pharm) under the banner of Faculty of Pharmacy. The institution is situated on the bank of holy river Ram Ganga in the Brass city of India.
Posts: TEACHING POST-PROFESSOR, ASSOCIATE PROFESSOR; NON-TEACHING POST- LAB TECHNICIANS, LAB ATTENDANTS, OFFICE ASSISTANTS, COMPUTER LAB ASSISTANT
A walk-in-interview will be held for engaging the following vacancies on contractual basis for period specified against each. The venue of interview will be the Chamber of Medical Superintendent, ESIC Medical College & Hospital, Parippally, Kollam – 691574, as per the schedule below:

Application Fee – Rs.250/- (Rupees Two Hundred And Fifty Only) for General/OBC Candidates and Rs.50/- (Rupees Fifty Only) for SC/ST candidates by way of Demand Draft in favour of ESI Fund Account No.1 payable at SBI, Parippally. Female applicants are exempted from Application Fee.
Post: TUTOR (Medical Teaching Faculty)(1 Year Adhoc)
The University of Copenhagen actively influences current and future generations through excellent research, education and co-operation. UCPH is one of the highest ranked universities in Europe and is Denmark´s oldest university, founded in 1479. Today, the University has 37,000 students and 9,000 employees affiliated across six faculties: humanities, law, natural sciences, social sciences, health sciences and theology. ku.dk/english.
Applications are invited up to 7-5-2014 for the following posts at National Institute of Nutrition, Hyderabad:
Post: Scientist-"C" (Medical) (Unreserved) (One Post)
The Indian Council of Medical Research (ICMR), New Delhi, the apex body in India for the formulation, coordination and promotion of biomedical research, is one of the oldest medical research bodies in the world. As early as in 1911, the Government of India set up the Indian Research Fund Association (IRFA) with the specific objective of sponsoring and coordinating medical research in the country. After independence, several important changes were made in the organisation and the activities of the IRFA. It was redesignated in 1949 as the Indian Council of Medical Research (ICMR) with considerably expanded scope of functions.

Post: Junior Research Fellowship (JRF)