Pharmacology
---
Applications are invited from the candidates of Research Associate (RA) Fellowship to work on the following R&D projects in Bhabha Atomic Research Centre, Mumbai:
Post: Research Associate (RA) Fellowship
Defence Institute of High Altitude Research (erstwhile Field Research Laboratory) is only one of its kind situated in Leh at an altitude of 3500 m above MSL, having core competence in cold arid agro-animal technology in the world. The same has been examined and certified by LIMCA Book of Records under World Record category. This institute is brain child of the first Prime Minister of India, late Pandit Jawaharlal Nehru and was established in 1962 with the quest to become world class leader in the area of cold arid agro-animal technologies. The institute through its pioneering R&D efforts over the years has brought about perceptible qualitative and quantitative changes in agriculture, animal husbandry and cold desert flora of Ladakh.

Defence Institute of High Altitude Research (DIHAR) requires 01 Research Associate and 03 Junior Research Fellow in the following disciplines.

Post: Research Associate, Junior Research Fellow

Advinus Therapeutics (A TATA Enterprise) is an R&D driven company that is focused on the new drug discovery and development of pharmaceutical and agrochemical products. Advinus operations are organized into two separate businesses centered around Discovery and Development respectively. The Discovery arm of Advinus integrates under one umbrella the expertise, experience, capabilities and infrastructure needed for Drug Discovery from hit to clinical development candidate. Our presence in India helps us enhance the productivity and efficiency of our agrochemical and pharmaceutical R&D programs to unprecedented levels of cost-effectiveness and quality by bringing together demonstrated world class expertise with the talent and economies of India.

Post: Principal Scientist-Invivo
All progressive organizations are an outcome of the dreams, ideas and creativity of its leader(s). Shree Warana Vibhag Shikshan Mandal was established in 1964, by great visionary Late Hon'ble Shree V. A. alias Tatyasaheb Kore with endeavor of making education accessible to the deprived and deserving. Under the dynamic guidance of Hon'ble Shri. Vinayraoji Kore, Chairman, SWVSM; it presently caters primary to P.G. courses with well furnished hostels and staff quarters in a sprawling campus of 100 acres. Under the aegis of this society Tatyasaheb Kore College of Pharmacy was born in the year 2004.
Applications are invited from eligible candidates for the following posts:
Post: Professor, Associate Professor, Assistant Professor
Applications are invited for the following post purely time-bound research project undertaken in the University Institute of Pharmaceutical Science & Research, Sadiq Road, (old Medical College building), Faridkot
Post: Junior Research Fellow
Established in 2006, Crest is an IT and ITES company that offers services in premedia, data conversion, software development, research & analysis and marketing & BPO. We are a Springer group company with invaluable insight into European and American markets and the advantage of being based in India. We have perfected our offshore delivery system, working with some of the world's largest STM publishers.
Post: Medical Writer
Applications are invited for the Research Trainee Positions in the field of Micro array data analysis/Computer added Drug Designing/Molecular Modeling & Dynamics/System Biology / Software Development.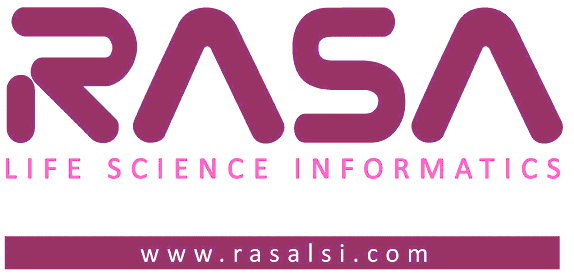 We are a leading BCIL (Biotech Consortium India Ltd) recognized and CRISIL rated organization located in Pune which deals in providing the high quality R&D services and training in the area of Life Science informatics like Bioinformatics, Cheminformatics and BIO-IT. We offer computational and IT solutions to Biotechnology, pharmaceutical, chemical and Life Science institutes and industries.
Bioinformatics Institute of India (BII), set-up in the year 2002 has acquired international reputation by conducting industry oriented knowledge enhancement programs in the emerging domains of life science. Within a short span of a decade, BII has traversed many milestones in academic excellence and is today recognized as premier institute for providing the training in the area of Bioinformatics, Biotechnology, Pharma, Clinical Trials etc. The course-curriculum has been designed on global industrial pattern to fill the gap between academia and industry has lead BII to attain professional expertise in the field of life science and its allied area.
Highlights:
1. Examination centers all over India
2. Exams twice a Year.
3. Latest Course Curriculum as per global demands
4. Globally accepted Certificate
5. Experienced & Qualified Faculties
6. 24×7 support
7. Free study kit for candidates
8. Best institute for pharma in north India.
9. Workshop/Seminars

Online E learning Courses:
* Pharmacovigilance.
* Structural Comparative & Computational Genome.
* Proteomics: Moving Beyond the Human Genome.
BII is the largest Training Institute in Life Sciences Domain having more than 20,000 Satisfied Students over 25 countries. Since 2002 BII is thriving on:
Career enhancement Distance Learning Programs in Pharmacy/Life science

Laboratory Projects/Training in Bioinformatics, Biotechnology, Microbiology, Molecular Biology

BIOINFORMATICS INSTITUTE OF INDIA
C-56A/28, Sector - 62,
Noida - 201 309 (U.P) (INDIA)
Call : 0120-4320801/02
Mobile : 09818473366,09810535368
E-mail : info@bii.in
Website: www.bii.in
National Institute of Pharmaceutical Education & Research (NIPER), Hyderabad (Established in the year 2007) is a prestigious educational institution of national importance under the aegis of Dept. of Pharmaceutics, Ministry of Chemicals & Fertilizers, Government of India. NIPER, Hyderabad conducts courses in MS (Pharmacy) for two years in Pharmaceutical Sciences. Students are selected through a national entrance test. Research opportunities also exist for those who would like to pursue their Doctoral Degree. The Institute is mentored by CSIR-Indian Institute of Chemical Technology, Hyderabad a leader in Chemical Technology well known all over the world.

NIPER is now inviting applications for faculty positions on contractual basis initially for a period of three years which are likely to continue based on the performance of the candidate. Candidates will be paid handsome consolidated emoluments.
Post: Professor/Associate Professor, Scientific Officer, Technical Officer, Junior Engineer (Civil), Technical Secretary, Computer Lab Maintenance Assistant, Project Assistant