Pharmacology
---
Kota College of Pharmacy (KCP) was established by Oasis educational society, Jaipur in 2004 at SP-I RIICO Industrial Area, Ranpur, near Jhalawar Road, Kota and since then it is solely devoted to the growth and development of pharmacy education. KCP emphasizes on the overall development of the students. It aims at not only producing good pharmacist but also good and worthy citizens of the society.
Mahatma Gandhi Institute of Pharmacy (MGIP) was established in 2008. The Institute is approved by AICTE and affiliated to Gautam BuddhTechnical University, GBTU (eastwhile UPTU), Lucknow. It is offering Bachelor of Pharmacy (B.Pharm) and Master of Pharmacy (M.Pharm). MGIP is committed to provide world class education with specialized and experienced faculty members along with state-of-the-art facilities, including a modern practice lab that allows students to gain real-time experience in a functioning pharmacy.
Post: Faculty Position as Professor, Associate Professor, Asst. Professor for Pharmaceutics, Pharm. Chem, and Pharmacology. (08 Posts) Requirement for Non teaching post are Lab Technician, Hostel warden (Male, Female), Accountant (4 Posts)
Baba Farid University of Health Sciences was established under an Act passed by the Legislature of the State of Punjab in July, 1998. The mission of the University is to create an intellectual, academic and physical environment, conducive to free flow of ideas and exchange of information between various faculties of the University and between this University and other Universities of Health Sciences in the country and abroad,thereby opening a window to the world for the health professionals, health planners, health managers, biomedical and social scientists and educators in health sciences of the country.
Post: Project Fellow
Online Recruitment Applications (ORA) are invited from the desirous and eligible candidates for recruitment to various posts in various Departments of Himachal Pradesh Government up to 20th August, 2014 till 11:59 P.M.

Post: Lecturer, Assistant Manager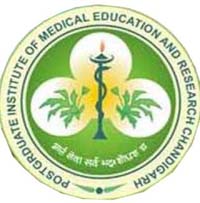 The PGIMER owes its inception to the vision of late Sardar Partap Singh Kairon, the then Chief Minister of Punjab and the distinguished medical educationists of the then combined state of Punjab, supported by the first Prime Minister of India Pt. Jawahar Lal Nehru who considered the institutions of scientific knowledge as temples of learning and the places of pilgrimage. The institute started in 1962 and Pt Jawahar Lal Nehru inaugurated the hospital now named "Nehru Hospital" on 7th July 1963. The Institute was originally under the Government of undivided Punjab. After the reorganization of the state, the administrative control of the institute passed on to the Union Territory of Chandigarh in November 1966. The Institute became an autonomous body under the Act of Parliament in 1967 functioning under the Ministry of Health and Family Welfare, Government of India.
Post: Junior Research Fellow- 01

I.T.S Group of Institutions has established the college in the year 2004 to impart high quality education in the field of pharmacy. The College (College code-170) is running B.Pharm & M.Pharm in Pharmaceutics, Pharmacology and Pharm Chem specialization, approved by AICTE and affiliated to M.T.U Noida and G.B.T.U, Lucknow. B.Pharm course is approved by Pharmacy Council of India upto 2015-16 session. The institute is also approved by G.B.T.U for Ph.D. The College provides a stimulating and productive environment for Pharmaceutical education and research. It provides a healthy academic atmosphere for the students to achieve their goals with developed personality & fosters an academic environment in which the performance, goals and growth of each individual being assessed.
The National Institute of Biologicals, an autonomous Institute under the Ministry of Health & Family Welfare, Government of India, is a premier Scientific Organization and a Centre of Excellence to ensure quality of vaccines and biologicals in the country.
Applications are invited for the following posts on direct recruitment basis:
Post: Jr. Scientist

Regional Plant Resource Centre was established in 1985 as a recreational garden and with an aim to provide a green lung for the inhabitants of Bhubaneswar – the capital city of Orissa. Gradually it became a dynamic and vibrant research organization of the State Government with a focus on the conservation of plant biodiversity. Over the year, it has made significant contributions in the field of ex situ and in situ conservation and assessment of genetic diversity of various groups of plants and its related aspects. With strengthening of scientific manpower and laboratory facilities, it expanded its areas of research which witnessed large outputs in terms of analysis of genetic assessment of plant groups through cyto-taxonomic and molecular techniques.
Post: Junior Research Fellow, Senior Research Fellow

---
Carrying forth the Apeejay Stya legacy of over 45 years of excellence in education
One Joint Drugs Controller (India) in Central Drugs Standardization Control Organization (CDSCO) under the Directorate General of Health Services, Ministry of Health & Family Welfare. (UR-1). The post is temporary
Post: One Joint Drugs Controller