F&D
---
Taurus Biotech is representing a consultancy firm Headquartered in Toronto, Canada, which serves the pharmaceutical, medical devices and biotechnology industries in North America and internationally since 1997, in the field of drug discovery, strategic planning to process scale up having esteemed clientele like Pfizer, Cibavision,Sanofi Pasteur,Wyeth,Biovail,Apotex,Schering-Plough and Canadian Blood services etc.
Post: Trainee/Executives - 10 posts

Arabio is a biopharmaceutical company specialized in human vaccines, plasma products, and other biopharmaceuticals.
Arabio is the first biopharmaceutical company in the Gulf Cooperation Council (GCC). The size and scope of activities intended to be made in Arabio would make Arabio the first biological company of its kind in the Middle East.
Dr. Reddy's Laboratories (NYSE: RDY) is an emerging global pharmaceutical company with proven research capabilities. The company is vertically integrated with a presence across the pharmaceutical value chain. It produces finished dosage forms, active pharmaceutical ingredients and biotechnology products and markets them globally, with focus on India, US, Europe and Russia. The Company conducts research in the areas of cancer, diabetes, cardiovascular, inflammation and bacterial infection.
Famy care is a global player in the Female Health Care Segment with a focus on Hormonal & Reproductive Health Care Products. Famy care believes in the right of women to be informed about their reproductive healthcare choices and to make good health accessible to all. In a very short span of time we have become the largest manufacturer of Hormonal Tablets. We have four world class plants at two locations supported by strong R&D facility for development of Complex Hormonal and Reproductive Health Care formulations.
The Pharmaceutical manufacturing facility of the Medical and Cosmetic Products Company Limited has been established on a 15,000 square meters site in Riyadh's 3rd Industrial Area. Riyadh Pharma is the Company's brand name.
Apotex Inc., founded in 1974, is the largest Canadian-owned pharmaceutical company. We employ over 6,000 people worldwide in research, development, manufacturing and distribution. We produce more than 300 generic pharmaceuticals in approximately 4000 dosages and formats and export to over 115 countries around the globe.
APOTEX RESEARCH PRIVATE LIMITED (ARPL) based at Bangalore is engaged in the development, bio-clinical evaluation, manufacturing and export of safe and efficacious generic pharmaceutical formulationsforthe global market
A global healthcare leader, Novartis has one of the most exciting product pipelines in the industry today. A pipeline of innovative medicines brought to life by diverse, talented and performance driven people. All of which makes them one of the most rewarding employers in their field.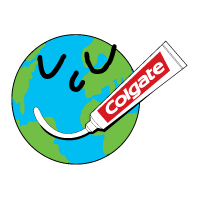 The Training and Development effort at Colgate-Palmolive is a direct outcome of the Individual Development Plan and the Business need. The business critical and individual specific needs are identified every year and a training needs inventory is drawn up.
Colgate's leadership position in the global marketplace is directly linked to the skill of our employees. Practical learning and professional growth are critical to our continued success. We invest generously in the training and education of Colgate people.