Pharmacist
---
Application are invited for filling up vacant positions under NUHM at Thane Municipal Corporation for time period of 11 months. Interested candidates can apply for suitable positions.

Post: Pharmacist

mTatva is a primary healthcare IT company building revolutionary technology products enabling quality healthcare for all. Our solutions focus on making primary healthcare accessible and affordable. While foundation of our solutions is based on empowering patients, we build on four strong pillars i.e. security, quality, ease of use and performance.
Post: Pharma IT Executive - 3

The Mission Director, National Health Mission, U.T. of Lakshadweep. Kavaratti invites applications for the following posts from qualified local Scheduled Tribe candidates for appointment on contract basis for one year(likely to be extended) under National Health Mission. The details of contractual posts, qualifications required etc. are enclosed in the Annexure.

Post: Pharmacist

Parmanand Deepchand Hinduja, Founder, Hinduja Group and Hinduja Foundation believed from his early childhood that health and education were the fundamental rights of each individual.
This belief led him to establish the "National Health and Education Society" in 1954. He would visit the hospital devotedly every day to meet the patients, enquire about their needs and ensure that they were comfortable and received adequate treatment.
Post: Pharmacist (IVF – Stores)
Application are invited under national urban health mission till 31.03.2015 at District health & family society, Ambala

Post: Pharmacist

The Government of Maharashtra has decided to recruit competent and efficient candidates with the help of competitive written examination. This examination for the selection to fill vacant Class III Technical cadre posts in various Government Institutions detailed in Annexure 'A' in this brochure under the jurisdiction of DMER shall be conducted by the Competent Authority appointed by Government of Maharashtra. Separate State Merit List shall be prepared for each type of post. The selection process shall be based on this State Merit List and shall be carried out at a later date by the Competent Authority. This procedure shall be governed by the rules, regulations and directions specified by the Govt. of Maharashtra from time to time.
Post: Pharmacist
United Hospitals aims to bring about a paradigm shift in the quality of healthcare in India. Responding to the needs of our patients and their families is at the heart of our mission. Our commitment to exceptional care and service combined with empathy and ethics serve as the hallmarks of our status as a preferred healthcare destination.
United Clinics is a state of the art multispeciality clinic located in the heart of hitech city in hyderabad.
Applications on the prescribed Proforma in sealed covers are invited for the following posts under the Government of Himachal Pradesh so as to reach the Secretary, Himachal Pradesh Subordinate Services Selection Board, Hamirpur (Himachal Pradesh) PIN-177001 on or before 08-08-2014 However, for the candidates residing in Lahaul & Spiti District, Kinnaur District, Pangi & Bharmour Sub-Divisions of Chamba District and Dodra Kawar Sub-Division of Shimla District of Himachal Pradesh, the last date for receipt of applications is 23.08.2014 The applications received after these dates will not be entertained. The Board will not be responsible for delay in receipt of applications due to any reasons what so ever.
Post: Ayurveda Ayurvedic Pharmacist (on contract basis)
Retired Armed Forces personnel till 2002 could avail medical facilities only for specific high cost surgery/treatment for a limited number of diseases covered under the Army Group Insurance(Medical Branch Scheme) (AGI(MBS)) and Armed Forces Group Insurance Scheme(Management Information System) (AFGIS (MIS)) schemes. These medicare schemes could provide some relief to the ESM, but it was not a comprehensive scheme as compared to and available for other Central Government Employees. Therefore, the requirement was felt of establishing a medicare system which could provide quality medicare to the retirees of the Armed Forces.
ECHS invites applications to engage following staff on contractual basis for its ECHS Polyclinics located as under for a period of one year, renewable for additional period: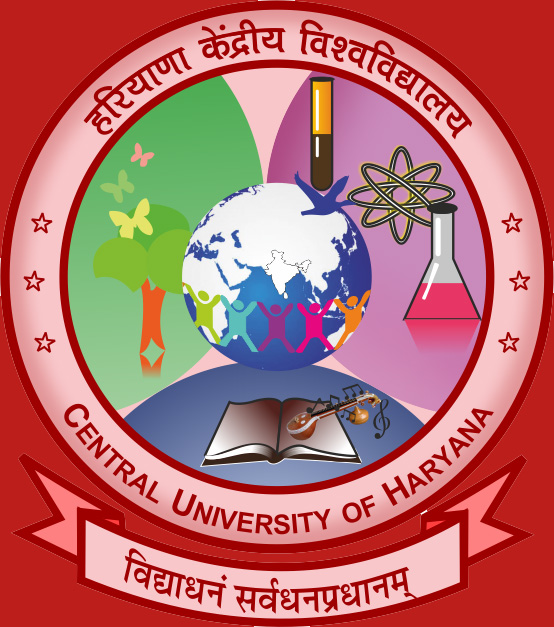 Central University of Haryana is a Central University established under the Central Universities Act, 2009 of the Parliament. It is one of the 15 Central Universities established by MHRD, GoI under the XIth Five Year Plan (2007-12). The University is fully funded by the UGC. Permanent Campus of the University is situated in 488 acres of land at Jant-Pali Villages, Mahendergarh district of Haryana from where CUH is running its academic operations.
On-line applications are invited for filling up the following non-teaching posts including Library positions on Regular/Deputation basis:
Post: Pharmacist