Pharmacist
---
Assam Petrochemicals Limited was conceived for productive utilization of natural gas, which was being flared up in the Upper Assam oil fields. Only a small quantum of natural gas was then used in fertilizer industry and power generation. To prevent this colossal wastage, the company was set up by the State Government of Assam with joint participation of Assam Industrial Development Corporation Ltd (AIDC) and the public. Incorporated in 1971, the company was a pioneer in the field as it was the first to manufacture petrochemicals in India using natural gas as feedstock. It started with a small Methanol plant with Formaldehyde and a few Urea Formaldehyde resins as downstream projects with technology supplied by Mitsubishi Gas Chemicals Co. Inc, Japan. Commercial production began in 1976.
Assam Petro-chemicals Ltd. is one of the pioneers in the field of Petrochemicals having very good track record of performance and implementing ambitious expansion plan invites applications for the following posts:
Post: Pharmacist Grade:W-4
Military Station Bhuj invites application for contractual employment of medical staff/ pan medical staff/ group D staff for an Ex-servicemen contributory health scheme(ECHS) polyclinic (Type D) at military station bhuj (Kutch) gujarat as per the following details:
Post: Pharmacist

Applications must be submitted online through the official website of the Commission after 'ONE TIME REGISTRATION'. Candidates who have already registered can apply through their profile.
Post: Assistant Pharmacist
MPOnline Limited took the opportunity of conceptualizing the e-Governance initiative of Government of Madhya Pradesh, by designing a unique portal to serve various Government Departments and to make their services reach at the doorstep of the common man. MPOnline Ltd, is a Joint venture company between the Government of Madhya Pradesh (GoMP) and TATA Consultancy Services Limited (TCS) which frequently develops and operates the official portal for the Government of Madhya Pradesh. Set up in the year July 2006, till date have reached almost all the corners of Madhya Pradesh providing vide range of services.
Post: Pharmacist

Employees' state Insurance Scheme of India, is a multidimensional social system tailored to provide socio-economic protection to worker population and their dependents covered under the scheme. Besides full medical care for self and dependents, that is admissible from day one of insurable employment, the insured persons are also entitled to a variety of case benefits in times of physical distress due to sickness, temporary or permanent disablement etc. resulting in loss of earing capacity, the confinement in respect of insured women, dependents of insured persons who die in industrial accidents or because of employment injury or occupational hazard are entitled to a monthly pension called the dependents benefit.
Applications are invited only from the retired Paramedical employees from Central Govt./State Govt/ESI Corporation/Quasi Govt./ Municipal Body/Defence for the under mentioned specialties on contract basis for a period of one year or till regular incumbent joins, whichever is earlier, at ESIC Model Hospital, Bari Brahmana, Jammu as per the following details:-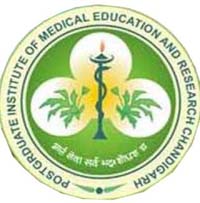 The PGIMER owes its inception to the vision of late Sardar Partap Singh Kairon, the then Chief Minister of Punjab and the distinguished medical educationists of the then combined state of Punjab, supported by the first Prime Minister of India Pt. Jawahar Lal Nehru who considered the institutions of scientific knowledge as temples of learning and the places of pilgrimage. The institute started in 1962 and Pt Jawahar Lal Nehru inaugurated the hospital now named "Nehru Hospital" on 7th July 1963. The Institute was originally under the Government of undivided Punjab. After the reorganization of the state, the administrative control of the institute passed on to the Union Territory of Chandigarh in November 1966. The Institute became an autonomous body under the Act of Parliament in 1967 functioning under the Ministry of Health and Family Welfare, Government of India.
Online applications are invited from the citizens of India for recruitment to Group 'A', 'B' and 'C' posts on regular basis, as per details given below:-
A Walk in interview will be held for filling up the following vacant posts on contractual & fixed pay basis under the state health & family welfare society, NHM, Tripura. The engagement will be for 11(eleven) months or till discountinuation of the project period whichever is earlier, which may be extend based on the performance.
Post: Medical Officer, Pharmacist- AYUSH

Retired Armed Forces personnel till 2002 could avail medical facilities only for specific high cost surgery/treatment for a limited number of diseases covered under the Army Group Insurance(Medical Branch Scheme) (AGI(MBS)) and Armed Forces Group Insurance Scheme(Management Information System) (AFGIS (MIS)) schemes. These medicare schemes could provide some relief to the ESM, but it was not a comprehensive scheme as compared to and available for other Central Government Employees. Therefore, the requirement was felt of establishing a medicare system which could provide quality medicare to the retirees of the Armed Forces.
Post: Officer-in-Charge, Lab Assistant, Pharmacist, Dental Assistant and Nursing Assistant
Central University of Kashmir (formerly known as the Central University of Jammu and Kashmir) was established in March 2009 with the appointment and joining of Prof. Abdul Wahid Qureshi, a noted academician and the former Vice Chancellor of University of Kashmir, as the First Vice Chancellor.

Applications on the prescribed form are invited from the eligible candidates for appointment to the following non-Teaching positions to reach the University by 8th September, 2014.
Post: Pharmacist- 1- UR

Online applications are invited for filling up of posts of Pharmacist=02 Nos on regular basis. The candidates willing to apply should visit website of this Institute qmch.qov.in for further details like Category of posts, Terms & Conditions, Eligibility criteria, Application Form and Detail of Written Test etc. For Technical Assistance regarding Online submission in case of difficulty/enquiry, Any working day from 9.00 am to 5.00 pm.
Post: Pharmacist