Gurgaon
---
Applications are invited on plain paper and walk in interview will be conducted for filling up the following post at Drug Warehouses to be setup at Districts Ambala, Karnal, Kaithal, Jind, Hisar, Rohtak, Gurgaon & Bhiwani under National Rural Health Mission, Haryana purely on contract basis and initially up to 31.03.2014 with details as mentioned below:
Post: Warehouse Manager- 1

K.R. Mangalam University, Sohna Road, Gurgaon (Delhi, NCR) has been established under the Haryana Private Universities Act 32 of 2006 (the Bill passed in the Haryana Legislative Assembly on 11.03.2013). It is a dynamic growth-oriented institution of higher education, set up to promote professional skill acquisition. The University imparts education in the field of Engineering & Technology, Management & Commerce, Basic & Applied Sciences, Medical & Allied Sciences, Architecture & Planning and Law at Graduate and Postgraduate level.
The Department of Biotechnology, Ministry of Science & Technology (Government of India) has established the Translational Health Science and Technology Institute (THSTI), an autonomous institution, as a part of the interdisciplinary Health Biotech Science Cluster, in the National Capital Region. The institution is designed to be a dynamic and intera ctive organization with a mission to conduct innovative translational research and develop research collaborations across disciplines and professions to accelerate the extension of concepts to the improvement of human health.
inVentiv Health Clinical, a leader in drug development services, has a global infrastructure, therapeutic expertise, and commitment to quality that is unmatched in the industry. For pharmaceutical, biotechnology, generic drug, and medical device companies of all sizes around the world, inVentiv Health Clinical can help you transform promising ideas into commercial reality.
Post: New Product Development
Client of APLE Pharma is a reputed MNC requires freshers (B.Sc/B.Pharma/D.Pharma) as Medical Representatives
Post: Medical Representative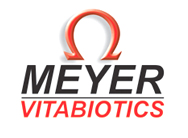 MEYER, an associate of U.K. based multinational VITABIOTICS LTD., is a rapidly growing Pharmaceutical company in India, with current turnover of 250 Crores, Ranking in Top 50 Indian Pharma Company.
For our growth plan, we seek result oriented, self driven & focused Pharma Sales candidates as.
Post: Medical Representatives, Area Manager, Regional Manager

A Bureau of Pharma PSUs of India (BPPI) has been established on the 1st of December 2008 comprising all the Pharma CPSUs under the Department of Pharmaceuticals. The Bureau will bring about effective collaboration and cooperation in furthering the working and resources of these organizations.
Post: Executive Director- 01