You are herePharmacovigilance
Pharmacovigilance
---
inVentiv Health Clinical, a leader in drug development services, has a global infrastructure, therapeutic expertise, and commitment to quality that is unmatched in the industry. For pharmaceutical, biotechnology, generic drug, and medical device companies of all sizes around the world, inVentiv Health Clinical can help you transform promising ideas into commercial reality.
Post: Safety Associate II

A global healthcare leader, Novartis has one of the most exciting product pipelines in the industry today. A pipeline of innovative medicines brought to life by diverse, talented and performance driven people. All of which makes them one of the most rewarding employers in their field.
Post: Oncology Pharmacovigilance Expert
Novo Nordisk is a global healthcare company with 89 years of innovation and leadership in diabetes care. The company also has leading positions within Haemophilia care, growth hormone therapy and hormone replacement therapy. Headquartered in Denmark, Novo Nordisk employs approximately 33,300 employees in 75 countries, and markets its products in more than 190 countries Novo Nordisk's B shares are listed on NASDAQ OMX Copenhagen (Novo-B).
Post: Clinical safety associate I
Synowledge is a Global Management Consulting, Technology Services and Outsourcing Company focused in the Life Sciences & Healthcare Industry. With an annual growth rate of 300% and serving clients across 6 global offices (US, EU and Asia Pacific), Synowledge has gained market share to become the leading service provider in its space. Combining unparalleled experience and specialized capabilities within the Life Sciences industry, Synowledge has become a strategic partner with many Top 20 Pharma and Fortune 500 companies. Synowledge's technology solutions and innovative consulting services help life sciences companies reduce cost, accelerate growth and minimize time to market during the drug development lifecycle.
Post: Drug Safety Associate
Cliniminds is a Leading Clinical Research and Healthcare training Institution in India. We started our operations in 2004 and have strived upwards for growth and development and recently have been awarded as the Best Clinical research Institute of India in year 2011, 2012 and 2013. We have various batches and courses in Clinical Trial Management, Clinical Research, Pharmacovigilance, Drug Regulatory Affairs, IPR and Data Management that are highly Industry focused and professionally tuned so that candidates are ready to join Industry and go hands on.
Post: Faculty - Clinical Research/ Pharmacovigilance/ Data Management cum-Centre Manager
INC Research is a company headquartered in the United States and that the personal information collected on its websites may be sent to, stored or processed in the United States or to any other country in which INC Research or its affiliates, subsidiaries or agents maintain facilities. While INC Research is committed to providing your voluntarily disclosed employment application information with a reasonable level of privacy protection, you should know that the general level of protection for personal information in the United States may not be the same as that provided in other countries. By using the INC Research website and/or providing INC Research with personal identifiable information, you fully understand and unambiguously consent to the transfer and the collection and processing of such information in the United States.
Post: Senior Safety Specialist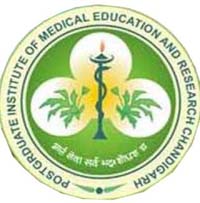 The PGIMER owes its inception to the vision of late Sardar Partap Singh Kairon, the then Chief Minister of Punjab and the distinguished medical educationists of the then combined state of Punjab, supported by the first Prime Minister of India Pt. Jawahar Lal Nehru who considered the institutions of scientific knowledge as temples of learning and the places of pilgrimage. The institute started in 1962 and Pt Jawahar Lal Nehru inaugurated the hospital now named "Nehru Hospital" on 7th July 1963. The Institute was originally under the Government of undivided Punjab. After the reorganization of the state, the administrative control of the institute passed on to the Union Territory of Chandigarh in November 1966. The Institute became an autonomous body under the Act of Parliament in 1967 functioning under the Ministry of Health and Family Welfare, Government of India.
Post: Technical Associate - Pharmacovigilance
Established in 2006, Crest is an IT and ITES company that offers services in premedia, data conversion, software development, research & analysis and marketing & BPO. We are a Springer group company with invaluable insight into European and American markets and the advantage of being based in India. We have perfected our offshore delivery system, working with some of the world's largest STM publishers.
Post: Pharmacovigilance Analyst
The Indian Pharmacopoeia Commission (IPC) is an Autonomous Body, set up under the Ministry of Health & Family Welfare primarily with the objective of periodically updating of the Indian Pharmacopoeia, the book of standards for the drugs; the National Formulary of India, the book of reference on the drugs; and other related tasks such as preparing, certification and distribution of Reference Substances; assist the National Pharmacovigilance Programme; testing of the new drugs and review of Technical dossier of Drugs for purpose of monograph development for the Indian Pharmacopoeia. It promotes rational use of medicines through generic prescriptions. The IPC is on path of evolving as a modern scientific institution.
Post: Senior Scientific Officer, Scientific Assistant

A global healthcare leader, Novartis has one of the most exciting product pipelines in the industry today. A pipeline of innovative medicines brought to life by diverse, talented and performance driven people. All of which makes them one of the most rewarding employers in their field.
Post: Pharmacovigilance Leader