Lucknow
---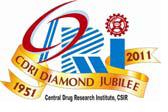 CDRI is considered to be a pioneer research organization in the field of biomedical research where all the infrastructure and expertise are available to develop a drug right from its concept to market. The very latest techniques and methodologies are employed for developing drugs, diagnostics and vaccines to combat diseases prevalent among mankind in general and Indian population in particular.
GITM , GIPS, GIHS & GIHSM are a part of Roop Chandra Ramji Lal Educational Trust is spread over 15 acres of land and is conveniently located in far from the maddening crowd of the city and assimilate the essence of ancient and modern way of education. Goel Group of institutions is in the close proximity of top institutions of the region.
HLL Lifecare Limited (formerly hindustan latex limited) India's leading manufacturers and marketers of contraceptive, health Care and pharma products is a Mini Ratna Company under the Ministry of Health & Family Welfare, Govt. of India. With five manufacturing units and marketing offices throughout the country.