Lucknow
---
Central Medical Services Society, a Central Procurement Agency under Department of Health & Family Welfare, has been set up registered under Societies Registration Act, XXI of 1860 to procure and distribute health sector goods to the State Governments. The Society is looking for following warehouse staff at each of 21 locations:
Post: Pharmacist, Junior Pharmacist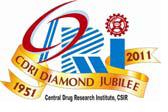 CSIR-Central Drug Research Institute, Lucknow is a premier R&D Institute under the aegis of Council of Scientific and Industrial Research (CSIR), New Delhi which is an autonomous body under Department of Scientific and Industrial Research, Government of India. The institute is engaged in the development of new drugs and diagnostics in various therapeutic areas like malaria, tuberculosis, filarial, leishmania, cancer, thrombosis, hypertension, dementia, diabetes, lipid disorders, gastric ulcer, osteoporosis, prostatic hyperplasia, etc.
Applications on the prescribed forms are invited from the eligible Indian Nationals for the following posts:-
Post: Project Junior Research Fellow, Project Fellow, Senior Project Fellow, Project Assistant

Global Institute of Regulatory Affairs (GIRA) is a change that will help you begin & grow your career in Pharma Industry. GIRA through its industrial expertise offers quality educational programs in the field of Regulatory Affairs and QA/QC. It offers Full time, Part time and Distance Learning courses; this flexibility ensures prior commitments are taken care of and at the same time skills are added to their CVs.
Certifications: GIRA is an ISO Certified Institute as per the norms of ISO 9001:2008. It is Accredited by Joint Accreditation System of Australia & New Zealand (JAS-ANZ).
Distance Learning Courses Offered by GIRA:
* Post Graduate Program in Regulatory Affairs (PGDRA- 10 months)
* Certificate Course in e-CTD (4 months)
* Certificate Course in QA/QC (6 months)
Note: Fast Track mode also available for the above given courses.
Program Highlights:
* Completely Online (From Admission to Examination)
* Industry Accepted Course Curriculum & Certificate
* Experienced and Quality Faculty
* Online Examination (Exams from Home)
* Online Interaction (Discussion Forums, GIRA Blog)
* 100 % Placement Assistance & Career Guidance
Candidates Pursuing Courses from GIRA are associated with:
Emcure Pharmaceutical Ltd, Novartis Pharma, Dr Reddys Laboratories Ltd, Wockhardt Pharma, Cipla, Glenmark Pharmaceuticals, Himalaya Company, USV Limited, Mylan Labs, Glaxo Company, Macleods Pharma, Ranbaxy Pharma, Torrent Pharmaceuticals, TCS etc.. etc.. etc..
The Integral University is a Premier University in the Capital of Uttar Pradesh which has been established under the Act number 9 of 2004 by the U. P. State Government. The famous Institute of Integral Technology, Lucknow has been elevated to a full fledged University. This is a historical event that within a span of 6 years, an Engineering College on account of its educational standard, value based education in a highly disciplined and decorous environment has been recognized all over the country with the result that it was elevated as a full-fledged University by the State Government

Post: Assistant Professor, Associate Professor, Professor
PharmaTutor is mainly intended to promote rapid publication (original research articles, review articles, and Short communication) in all fields of Pharmaceutical, Health and allied biosciences. PharmaTutor will primarily publish the manuscripts on original work; either experimental or theoretical that adheres to scientific excellence pertaining to Pharmaceutical, Health and allied biosciences.

Publication of Vol 2 Issue 05 is scheduled in May 2014. We call upon the authors, researchers and colleagues to contribute the articles for upcoming issues (May 2014 & next issues).

ARTICLES ARE INDEXED IN GOOGLE SCHOLAR, CAS.

You can read past issues online at any point of time on:
http://www.pharmatutor.org/magazines/latest-issues
NOW YOU CAN ALSO PUBLISH YOUR ARTICLE ONLINE AND YOU WILL GET CERTIFICATE FOR SUBMISSION.

SUBMIT YOUR ARTICLE/PROJECT/SHORT COMMUNICATION ALONG WITH YOUR SCAN PHOTOGRAPH AND COPYRIGHT FORM AT editor-in-chief@pharmatutor.org
CSIR- National Botanical Research Institute (NBRI), Lucknow, a constituent laboratory of Council of Scientific & Industrial Research (CSIR), is a premier plant science research institute, involved in multidisciplinary R&D programmes of both basic and applied nature across scientific disciplines for economic, environmental and societal benefits for the people of India. CSIR-NBRI undertakes basic and applied research in strategically important areas of plant sciences.
Eligible and interested candidates are invited for the interview for purely temporary position of Project Assistant (Level II) in the Taxonomy area under sponsored projects tenable at NBRI:-
Post: Project Assistant (Level II)
---
Carrying forth the Apeejay Stya legacy of over 45 years of excellence in education
School of Pharmaceutical Sciences
Experience the International Edge...
· Established on the academic pattern of the lvy League universities of the USA
· Trans-disciplinary and Liberal Arts approach
· Strong industry linkages to facilitate training & placement
· Truly global campus with students from over 15 countries
Awards & Accolades
· Best Innovation by Private University at World Education Summit 2012
· No.1 in Innovative Teaching Techniques & No. 3 in Most Reputed Faculty as per TOI B-School Ratings 2013 (North Region)
· Mr. Aditya Berlia, Co-Founder & Pro-Chancellor, Apeejay Stya University, received the 'Outstanding Educational Entrepreneur' award at the World Education Congress Global Awards 2013.
· ASU has been conferred the 'CSR Excellence in Education Award 2013' by Competition Success Review (CSR) magazine in recognition of exceptional contribution made by institutions in their respective areas like education, scientific research, etc.
· E-Gov. Campus of Gurgaon District, Haryana (India) by the Ministry of Communications & Information Technology, in collaboration with the United Nations
· Best Engineering Institute in North India at National Education Awards 2013 by ET Now
UPVU Dr Shakuntala Misra Vishwavidyalaya-Established by Viklang Kalyaan Vibhaag, Uttar Pradesh Sarkaar came up by an Ordinance dated August 29, 2008, later replaced by U.P. Act No. 1 of 2009, dated February 19, 2009 and U.P. Act No. 24 of 2011, dated November 28, 2011.
The first University of its kind, which also provides accessible and quality higher education to challenged children, in a completely barrier-free environment.

Post: Pharmacist

The first hospital associated with King George's Medical University was built in 1914, and was called King George Hospital. The funds allocated to the college could hardly be expected to cover the cost of a hospital on a comparable scale. Thus this task was undertaken by the Government of India. The building was again designed by Sir Swinton Jacob after making a spot study of great medical centres in Europe and adapting it the needs of this country.
Post: Research Assistant/JRF/SRF
ABOUT AUTHORS:
Vinit Raj*, Amit Rai, Jitendra Kumar Rawat
Department of Pharmaceutical Sciences,
Babasaheb Bhimrao Ambedkar University (A Central University),
Vidya Vihar, Raebreli Road, Lucknow-226025 (U.P.), India
raj.vinit24@gmail.com
ABSTRACT
A series of novel 1, 3, 4-thiadiazole derivatives were designed keeping in view the structural requirement of pharmacophore and Quantitative structure activity relationship (QSAR) and evaluated in silico anticonvulsant activity. Docking procedures allow virtually screening a database of compounds and predict the strongest binder based on various scoring functions. In the docking study, the most active compounds of the series were, VR 2, VR 3 and VR 4 exhibited good binding properties. Result reveals that the protein-ligand interaction energy of derivatives VR 2, VR 3 and VR 4 were -7.08 kcal/mol, -6.64 kcal/mol and -7.42 kcal/mol respectively, which is slightly higher than the standard anticonvulsant phenytoin drug as -6.03 kcal/mol, so that the derivatives have satisfactory affinity with established convulsant receptor namely Na/H exchanger. A computational study was also carried out including prediction of pharmacokinetic properties, toxicity and bioactivity studies. The percentage of absorption (%ABS) was calculatedand observed that all titled compounds exhibited a better %ABS ranging 92.66, 85.81, 90.07 and 86.98, respectively and compared than standard Phenytoin drug as %ABS 88.92. Although VR 1 had slightly lesser protein affinity, its other pharmacological parameters were same like other screened compounds. The above observation suggested that these compounds would serve as better lead compound for anticonvulsant screening for future drug design perspective.