Indore
---
Cipla known for its innovative pharmaceutical products backed by latest in technology and creative marketing practices, is enjoying a commanding position among the top pharma companies in the country.
Several specialised therapeutic divisions and promising new products have been launched and many more are in the pipeline.
Post: QC Executives / chemists/ managers
"Recent acquisition of Indian generic drug companies by MNCs has increased fears that the price of low-cost generic drugs will rise in India. The buy-outs will reduce domestic availability of many essential medicines; point out an internal assessment of the health ministry, Government of India. It is ironic that despite India supplying quality generic drugs around the world, the country has concerns about sufficient domestic drug supply and vaccines security. With the increasing acquisition of Indian companies by overseas drug corporations, there is a pressing need to rethink India's drug strategy". This statement was released by government of India before few months. Now what global honchos think about India?
About Authors:
D.K Jain*, G.N Darwhekar, Vikas Gupta
College of Pharmacy, IPS Academy
Indore (M.P)-452012, India
*jaindkj57@yahoo.com

Abstract
Convenience of administration and patient compliance are gaining significant importance in the design of dosage forms. Metformin hydrochloride and Glimepiride are orally administered antihyperglycemic agent, used in the management of non-insulin-dependent (type-2) diabetes mellitus. Difficulty in swallowing (dysphagia) is common among all age groups, especially in elderly and pediatrics. Unfortunately, a high percentage of patients suffering from type-2 diabetes are elderly people showing dysphagia. Persons suffering from dysphagia may get choked when they consume liquid formulation, thus to alleviate such problem liquid formulation of high viscosity was prepared. Formulation of oral soft jellies was carried out using combination of hydrophilic polymers guar gum and pectin. 3 different concentrations of guar gum (0.3 to 0.5% w/v) and 2 concentration of pectin were used (0.2 to 0.3% w/v) respectively. The prepared batches were evaluated for appearance, viscosity, pH, drug content, syneresis, in vitro drug release, and taste masking. The batch with 0.5% w/v guar gum and 0.2% pectin not only showed 80% drug release at 60 min, but all the desired organoleptic properties. The taste masking was carried out using non nutritive sugar and flavors. The optimized batch showed substantial stability when subjected to short term stability study (0-8°C and Room temperature). The problem of dose measurement by patients was outweighed as oral medicated gels are to be packed in unit dose container.

Parenteral Drugs (India) Limited is one of the leading and fastest growing healthcare company, that has constantly followed a path created by its own will, hard work and determination. PDPL is involved in research, production and manufacturing of pharmaceutical products viz. intravenous infusion, tablets, capsules, liquids syrups, injections etc. Established in the year 1983, PDPL has dedicated itself to the manufacturing of the best quality vital life saving drugs at the lowest possible cost.
Lupin Pharmaceuticals, Inc. is the U.S. wholly owned subsidiary of Lupin Limited, which is among the top six pharmaceutical companies in India. Through our sales and marketing headquarters in Baltimore, MD, Lupin Pharmaceuticals, Inc. is dedicated to delivering high-quality, branded and generic medications trusted by healthcare professionals and patients across geographies.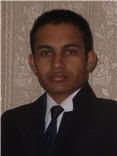 About Authors:
Dinesh Kumar Jain*, Gajanan Darwhekar, Kapil Mahesh Dutt Swami
College of Pharmacy,
IPS Academy, Rajendra Nagar,
AB Road, Indore.
M.P. India.
*swamikpl@yahoo.com
ABSTRACT
Dandruff and seborrheic dermatitis are the common clinical conditions caused by increased growth of fungi and bacteria on the scalp which results in abnormal proliferation, scaling and flaking of scalp epidermis. In present study an attempt was made to develop hair styling gel of Fluconazole, zinc pyrithione and their combination using different concentration of carbopol 940. The formulations were evaluated and compare for rheology, pH, active content, in vitro drug release, ex vivo drug release, in vitro antidandruff activity and in vivo antidandruff activity. All the formulation are homogenous, transparent and stable but formulation HG1, HG7 and HG11 shows high clarity, optimum rheology, high drug content and drug release, so these three formulations were evaluated for in vitro antidandruff activity. HG11 shows higher zone of inhibition then HG1 and HG7 therefore HG11 was selected for skin irritation test, in vivo study and stability study. HG11 does not show any skin irritation hence it could be an effective formulation for treatment of dandruff and seborrheic dermatitis as compare to other.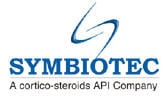 Symbiotec Pharmalab Ltd., a cortico-steroids API manufacturing company based at Indore in Central India is in the business of development, production and marketing of research-based cortico steroids.
Symbiotec is manufacturing cortico steroids since the year 1995 and is a WHO –GMP and ISO 9000 : 2000 certified company with a vision to cater to steroids requirement of our pharmaceuticals world.

About Authors:
Dr. Amit Gangwal,
Smriti College of Pharmaceutical Education,
Indore
Abstract
For running any business or organization their products or services should be of utmost quality keeping other things aside. These products or services are known in commerce by their names. These names are called brand names and these are assigned by the owner or innovator or researcher or sponsor of that product or service depending on the type of produce and various parameters. Though company introduces the brand in commerce but after its (brand's) establishment, brand becomes the identity of company. Brand names are most important attribute of a product after its quality and packing from end user's (customer) point of view. Successful brand names never escape from the memory of consumer. Few such brand names are Bislery, Maggi, Vicks, Surf Excel, Coca-Cola, Google etc. Few reputed and well known pharmaceutical brands are Corex, Lipitor, Gleevac, Viagra etc. In present article various process to name a drug and a pharmaceutical formulations' name (brand name) have been described. Article throws light on generic, chemical and brand names of a drug or formulations besides few case studies and guidelines.