Indore
---

About Authors:
Dr. Amit Gangwal,
Smriti College of Pharmaceutical Education,
Indore
Abstract
For running any business or organization their products or services should be of utmost quality keeping other things aside. These products or services are known in commerce by their names. These names are called brand names and these are assigned by the owner or innovator or researcher or sponsor of that product or service depending on the type of produce and various parameters. Though company introduces the brand in commerce but after its (brand's) establishment, brand becomes the identity of company. Brand names are most important attribute of a product after its quality and packing from end user's (customer) point of view. Successful brand names never escape from the memory of consumer. Few such brand names are Bislery, Maggi, Vicks, Surf Excel, Coca-Cola, Google etc. Few reputed and well known pharmaceutical brands are Corex, Lipitor, Gleevac, Viagra etc. In present article various process to name a drug and a pharmaceutical formulations' name (brand name) have been described. Article throws light on generic, chemical and brand names of a drug or formulations besides few case studies and guidelines.
NEXTUS SOLUTIONS is a professionally managed organization engaged in offering highly acclaimed consulting, Training and Placement. With our in- depth expertise and rich experience in the field of domestic as well as international level, we have been serving aspiring candidatesand organizations in the most professional way. We have excellent support of varied resources for meeting the needs of the clients and candidates as per their exact requirements.
Sun Pharma make speciality pharmaceuticals and active pharmaceutical ingredients. Sun Pharma's brands are prescribed in chronic therapy areas like cardiology, psychiatry, neurology, gastroenterology, diabetology and respiratory.
The decade-old Shail Group is headquartered in New Delhi and conducts its operations throughout the length and breadth of India. The component companies that comprise the ShailGroup, are involved in a myriad of verticals, ranging from education to sports infrastructure, from real estate development to construction. The Shail Group works towards strengthening the basic building blocks of the country.It believes in achieving excellence through high quality and continues improvement.


About Authors:
Dr. Amit Gangwal,
Smriti College of Pharmaceutical Education,
Indore
Introduction
Lipitor® is the best-selling drug ever, accounting for $106 billion sales over the last decade. Two generic drug manufacturers are ready to compete starting December 1, 2011. Watson Pharmaceuticals is making a generic version authorized by Pfizer under a profit-sharing agreement. Pending federal approval, Ranbaxy Laboratories also plans to sell a generic version. It is noteworthy that when a drug's patent protection expires, the federal law permits only limited generic competition in the first six months1.
IIT Indore is one among the new IITs. It started from the academic year 2009-10. IIT Indore is an autonomous engineering and technology institute of higher education. It will come up in 525 acre of land at Simrol, 25 km from Indore. Union Human Resources Development Minister Mr. Arjun Singh laid the foundation-stone of the Institute on 17 February 2009. IIT Bombay is currently mentoring IIT Indore.
Post: Pharmacist
Naprod's vision is to become a world class player in oncology through excellence in innovation, discovery of new manufacturing processes / drug delivery mechanisms and consistently high quality of production. We commenced operations in 1994 with the inauguration of our ultra-modern facility for the production of generics and formulations for oncology and other therapeutic applications. We are one of the pioneers in India in lyophilization.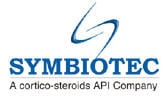 Symbiotec Pharmalab Ltd., a cortico-steroids API manufacturing company based at Indore in Central India is in the business of development, production and marketing of research-based cortico steroids.
Symbiotec is manufacturing cortico steroids since the year 1995 and is a WHO –GMP and ISO 9000 : 2000 certified company with a vision to cater to steroids requirement of our pharmaceuticals world.
Alembic Limited, with an established presence in the Indian pharma industry has a proud, historical track record going back one hundred years. With a turnover in excess of Rs1000 crores today, Alembic Limited is one of India's leading integrated pharmaceutical companies. We continue to enjoy leadership positions in antibiotics, anti-infective, anti-cough and also have significant worldwide presence in specialty therapeutic areas such as cardiology, neurology, diabetology, etc. We have also plans for expansion in Ophthalmic etc.