M.Tech
---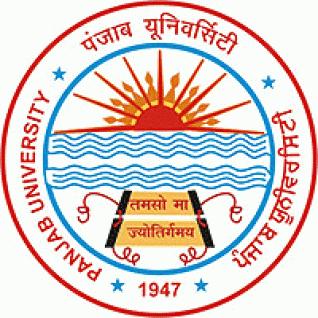 The University Institute of Pharmaceutical Sciences of the Panjab University is a premier institution of Pharmaceutical Education and Research in the country. The institute has covered a long and glorious journey of 76 years starting from Lahore in 1944 and finally settling to the present campus in Chandigarh at the foothills of Himachal. In its travelogue, the institute crossed multiple milestones and continue to head ahead towards the well-defined goals. The elevation of the status from department to the level of an institute i.e. University Institute of Pharmaceutical Sciences in 1994, and hosting of Indian Pharmaceutical Congress in the same year, two presidential honors of the Indian Pharmaceutical Congresses to its faculty members, a special recognition by the UGC by granting SAP in 1993 and COSIST in 1981 establishment of ICMR Advanced Centre for standardization of Drugs of Indian System of Medicine are some of the major hallmarks on the path treaded so far.
Post: Research Fellow/Programme Assistant
The three national Science Academies offer several two-month Summer Fellowships to enable students/teachers (studying/teaching in India) to work with scientists associated with the three Academies during 2014. A copy of the application format, instructions to applicants including eligibility criteria, and a list of names of scientists/faculty who have consented to guide students/teachers to work on short-term projects is displayed online.

Jawaharlal Institute of Postgraduate Medical Education and Research originated as École de Médicine de Pondichérry established by the French Government in the year 1823. This medical school was converted into Dhanvantari Medical College at the time of de facto transfer of Pondicherry to Government of India. This Medical College was later upgraded into Jawaharlal Institute of Postgraduate Medical Education and Research (JIPMER).
National Institute of Pharmaceutical Education and Research (NIPER) is the first national level institute in pharmaceutical sciences with a proclaimed objective of becoming a centre of excellence for advanced studies and research in pharmaceutical sciences. The Government of India has declared NIPER as an 'Institute of National Importance'.
Research and development activities from the lifeline of a vibrant academic institution. Dean R&D and IRCC play a vital role in IITB's intellectual output by providing end-to-end support, from conceptualization to commercialization, of research ideas, specifically by Ensuring that environment is created / nurtured / maintained so that faculty and scientists at IITB are able to conduct research of the highest caliber. The research environment includes laboratories' civil infrastructure, equipment, support staff -- both technical and administrative -- and research staff. Providing support for researchers to liaise with (potential) funding sources so as to be able to finance their research and development activities.
Post: Junior Research Fellow, Senior Research Fellow
Walk-in-Interview is scheduled to be held on the date mentioned in the against the positions in the respective column for selection of suitable candidates in the following areas under the different Sponsored/CSIR Networked Projects on purely temporary basis for the duration of the project(s) or till completion of project whichever is earlier :-
Post: Project Fellow (04 Positions)
Agharkar Research Institute (ARI) is an autonomous, grant-in-aid research institute of the Department of Science and Technology (DST), Goverment of India. It was established in 1946 by the Maharashtra Association for the Cultivation of Science as MACS Research Institute and renamed as ARI in 1992 in honour and memory of its founder Director, late Professor S.P. Agharkar.
Post: Junior Research Fellow, Senior Research Fellow

Cosmid Biotech is a professional services provider to the biotech industry. We are committed to provide the top class biotech services which cater to the students and industry as well. Our resources aim to create a whole new world of BT services. We bridge the gap between students & industry by conducting world class seminars, workshops and training programs.

Sai CRI is a Chennai based Indian organization, provider of International Clinical Research Education and Job Placement Support for medical or life science professionals, interested to enter the rewarding field of clinical trial administration and management.
It was established to provide affordable CRP (Clinical Research Professional) certification training, combined with practical internship and job insertion and placement assistance, a very needed active service, not offered by other providers, and to create jobs and job opportunities for its members.
Post: Drug Safety Associate