MBBS
---
Applications in the prescribed form are invited from Indian nationals for direct recruitment through written test/interview for filling up 60 posts of Scientist-B in PB-3 (Rs.15600-39100) + Grade Pay of Rs. 5400 in Medical and Non-medical fields at its Institutes/Centres located in different parts of India. The number of vacancies may vary. Details of each category of posts in respect of Institutes/Centres, may be seen in attached Annexure-I. Written test will be conducted at New Delhi, Mumbai, Chennai and Kolkata, on a date to be intimated later. These posts carry all India service liability and the selected candidates can be posted anywhere in India or abroad by the Competent Authority.
Post: Scientists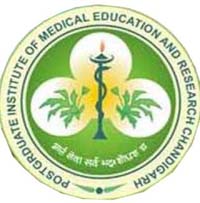 The PGIMER owes its inception to the vision of late Sardar Partap Singh Kairon, the then Chief Minister of Punjab and the distinguished medical educationists of the then combined state of Punjab, supported by the first Prime Minister of India Pt. Jawahar Lal Nehru who considered the institutions of scientific knowledge as temples of learning and the places of pilgrimage. The institute started in 1962 and Pt Jawahar Lal Nehru inaugurated the hospital now named "Nehru Hospital" on 7th July 1963. The Institute was originally under the Government of undivided Punjab. After the reorganization of the state, the administrative control of the institute passed on to the Union Territory of Chandigarh in November 1966. The Institute became an autonomous body under the Act of Parliament in 1967 functioning under the Ministry of Health and Family Welfare, Government of India.
Post: Technical Associate - Pharmacovigilance
XLHealth a United Health Group company, which is in Fortune Top 22 list. United Health Group is $ 108 Billion Organization having around 99,000 high potential employees working for it across the globe. . XLHealth, US was founded in 1997. XLHealth, U.S has a proud history as an industry leader in improving the quality of care for chronically ill Medicare beneficiaries through care management services. XLHealth, Bangalore was founded in the year 2007 and since then has been growing exponentially partnering the business. We are a growing company with about 1000+ employees operating out of 2 facilities in Bangalore, Karnataka.
Post: Trainee Medical Coder- 100 Freshers

Apollo pharmacy is a leading retail chain of pharmacy and is a unit of - Apollo Hospitals Enterprise Ltd. - Asia's largest healthcare group.
Our growing Retail Pharmacy network touches lives across the length and breadth of India and we serve 150000+ customers a day. With over 30 years of retailing experience, customer-focused service and brand value our network spans out to 1550+ retail pharmacies through which we have been serving our customers for their healthcare needs 24x7.
Post: Clinical Pharmacologist, 2 positions.
A global healthcare leader, Novartis has one of the most exciting product pipelines in the industry today. A pipeline of innovative medicines brought to life by diverse, talented and performance driven people. All of which makes them one of the most rewarding employers in their field.

Post: Senior Scientific Writer 2

Established in 2006, Crest is an IT and ITES company that offers services in premedia, data conversion, software development, research & analysis and marketing & BPO. We are a Springer group company with invaluable insight into European and American markets and the advantage of being based in India. We have perfected our offshore delivery system, working with some of the world's largest STM publishers.
Post: Pharmacovigilance Analyst

A global healthcare leader, Novartis has one of the most exciting product pipelines in the industry today. A pipeline of innovative medicines brought to life by diverse, talented and performance driven people. All of which makes them one of the most rewarding employers in their field.
Post: Pharmacovigilance Leader
National Institute for Research in Reproductive Health (NIRRH), formerly known as Institute for Research in Reproduction is a premier research institute of the Indian Council of Medical Research (ICMR). It is situated in the vicinity of a number of hospitals and research institutes in central Mumbai. Since its inception in 1970, it has been making vigorous efforts to improve the reproductive health of people through research, education and health care services.
Applications are invited through Walk-in-Interview on 22-08-2014 between 09:00 hrs. and 12:00 hrs. for the following vacancies under Non-Institutional ad-hoc project at ESI-PGIMSR MAHATMA GANDHI MEMORIAL HOSPITAL DR. S.S. RAO ROAD, PAREL, MUMBAI 400012.
Bihar Medical Services & Infrastructure Corporation Ltd. (BMSICL) has been established by state government with an objective to expedite creation of and streamlining of existing infrastructure and services in the healthcare sector. The Corporation is the sole procurement and distribution agency of drugs and equipment for all establishments under the Department of Health, Govt. of Bihar. The Corporation is also responsible for undertaking construction of healthcare facilities and related infrastructure/buildings in the State. The corporation is also working in areas of healthcare services management, public private partnership for healthcare service delivery and related areas.

Post: Assistant General Manager, Manager

Biotechnology Industry Research Assistance Council (BIRAC) is a Public Sector Section 25 'Not-for-Profit Company' set up by the Department of Biotechnology (DBT), Ministry of Science & Technology, Government of India to promote and nurture innovation research and growth of the biotech sector. BIRAC as an Interface agency serves the emerging biotech industries through gap filling interventions that facilitate high risk research, innovation and product development and also facilitates industry academia interaction. BIRAC's focus is on empowering and enabling the biotech innovation ecosystem for affordable product development.
Post: Head / Team Lead, Technical Manager