BDS
---
XLHealth a United Health Group company, which is in Fortune Top 22 list. United Health Group is $ 108 Billion Organization having around 99,000 high potential employees working for it across the globe. . XLHealth, US was founded in 1997. XLHealth, U.S has a proud history as an industry leader in improving the quality of care for chronically ill Medicare beneficiaries through care management services. XLHealth, Bangalore was founded in the year 2007 and since then has been growing exponentially partnering the business. We are a growing company with about 1000+ employees operating out of 2 facilities in Bangalore, Karnataka.
Post: Trainee Medical Coder- 100 Freshers

Cliniminds is India's most prestigious clinical research and healthcare training and education institution in India, and currently expanding nationally and internationally. Cliniminds is headquartered in New Delhi
Post: Clinical Research - Training Coordinator and Counsellor
Indegene offer scientific partnership to global life science companies by delivering a spectrum of medical, marketing, training, intelligence, and analytics services. The depth of our scientific expertise, scale of operations, offshore delivery model, global footprint, and intellectual property (IP) help us deliver value across multiple dimensions. We offer cost-effective solutions and services. We have the ability to work with global teams and their local affiliates for marketing and educational programs.
Post: Clinical Trial Analyst
Cognizant is a leading provider of information technology, consulting, and business process outsourcing services, dedicated to helping the world's leading companies build stronger businesses. Headquartered in Teaneck, New Jersey (U.S.), Cognizant combines a passion for client satisfaction, technology innovation, deep industry and business process expertise, and a global, collaborative workforce that embodies the future of work.
Posts: Data Analyst & Team Leader (PSUR), Process Trainer (CDM)
Cliniminds is India's most prestigious research based clinical research and healthcare education and training company with over 12 centres in India and 3 international centres, with over 50 employees. Cliniminds has been awarded as best Health Sciences Business Institute in India in 2011, 2012, 2013 & 2014.
Post: Business Development Manager - Clinical Research Education & Training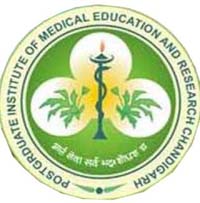 The PGIMER owes its inception to the vision of late Sardar Partap Singh Kairon, the then Chief Minister of Punjab and the distinguished medical educationists of the then combined state of Punjab, supported by the first Prime Minister of India Pt. Jawahar Lal Nehru who considered the institutions of scientific knowledge as temples of learning and the places of pilgrimage. The institute started in 1962 and Pt Jawahar Lal Nehru inaugurated the hospital now named "Nehru Hospital" on 7th July 1963. The Institute was originally under the Government of undivided Punjab. After the reorganization of the state, the administrative control of the institute passed on to the Union Territory of Chandigarh in November 1966. The Institute became an autonomous body under the Act of Parliament in 1967 functioning under the Ministry of Health and Family Welfare, Government of India.
The first hospital associated with King George's Medical University was built in 1914, and was called King George Hospital. The funds allocated to the college could hardly be expected to cover the cost of a hospital on a comparable scale. Thus this task was undertaken by the Government of India. The building was again designed by Sir Swinton Jacob after making a spot study of great medical centres in Europe and adapting it the needs of this country.
Post: Research Assistant/JRF/SRF
Indegene's scientific and competitive intelligence services lend actionable insights to clients to support their strategic decision making. We provide scientific, clinical, and competitive insights to help align the business development, licensing, clinical development, and marketing activities of our clients to current and future market needs.

Post: Manager - Scientific Writing
Tamil Nadu Medical Services Corporation Ltd., (TNMSC) was set up with the primary objective of ensuring ready availability of all essential drugs and medicines in the Govt Medical Institutions throughout the State by adopting a streamlined procedure for their procurement, storage and distribution . It was incorporated under the Companies Act, 1956 on 1/7/1994 and has commenced its functions of purchase, storage and distribution of drugs and medicines from January 1995.
Synowledge is a Global Management Consulting, Technology Services and Outsourcing Company focused in the Life Sciences & Healthcare Industry. With an annual growth rate of 300% and serving clients across 6 global offices (US, EU and Asia Pacific), Synowledge has gained market share to become the leading service provider in its space. Combining unparalleled experience and specialized capabilities within the Life Sciences industry, Synowledge has become a strategic partner with many Top 20 Pharma and Fortune 500 companies.