Production
---
CALYX is an US FDA inspected Active Pharmaceutical Ingredient manufacturer with excellent custom synthesis capabilities. Corporate head quarter is located in the commercial hub of India – Mumbai with its manufacturing facilities on the outskirts of Mumbai.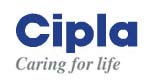 Cipla known for its innovative pharmaceutical products backed by latest in technology and creative marketing practices, is enjoying a commanding position among the top pharma companies in the country.
Several specialised therapeutic divisions and promising new products have been launched and many more are in the pipeline.
Unichem Laboratories has grown to become one of India's most respected pharmaceutical companies. It is committed to delivering better health through superior products. By combining strategic research and in-depth industry knowledge, Unichem aims to transform itself into a global pharmaceutical drug company with an increasing focus on cutting-edge research and developed markets.
Mission Vivacare Limited is a Dynamic Health Products Company which believes that Well being is a universal right and a worldwide need as each individual can make a difference and therefore that Life…. It's Precious.
Sun Pharma make speciality pharmaceuticals and active pharmaceutical ingredients. Sun Pharma's brands are prescribed in chronic therapy areas like cardiology, psychiatry, neurology, gastroenterology, diabetology and respiratory.