QC
---
Relish Pharmaceuticals Limited is a public limited company with a global perspective, manufacturing, exporting and marketing in both domestic and international markets. Today, buyers in Australia, United Kingdom, Kenya, Uganda, Mauritius, Sri Lanka, Republic of Yemen and Nigeria depend upon Relish In the vast Pharmaceuticals Limited for quality qualification.
Post: Manager, Senior Manager, Executives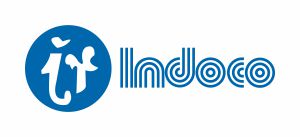 Indoco Remedies is engaged in the manufacturing and marketing of Formulations (Finished Dosage Forms) and Active Pharmaceutical Ingredients (APIs) in India. Indoco has a strong international presence in the Regulated and Emerging markets. The Company is striving to place itself on a strong promising path by expanding its business strategically, strengthening its manufacturing facilities and enhancing capabilities across the organization. The Company is looking at various opportunities in untapped markets and association with business partners in the global markets to boost its revenues.
Nirlife, an ISO Standard cGMP approved, is the healthcare division of Nirma limited (Rs. 7000 crore conglomerate) founded with the objective to make high-quality healthcare products easily accessible to the masses. Nirlife has evolved as one of world's largest manufacturer of Parenterals, Medical Devices and pharmaceutical formulations under one roof and has presence in more than 70 including semi-regulated and regulated markets. For further expansion of pharmaceutical business, we require professionals to fill multiple vacancies in the following areas:
Karnataka Antibiotics & Pharmaceuticals Ltd., (KAPL) Bangalore is a Government Enterprise. From a modest beginning in 1984, KAPL has grown from strength to strength in the areas of manufacturing and marketing of various life saving and essential drugs.
GlaxoSmithKline Pharmaceuticals Ltd. (GSK Rx India) is one of the oldest pharmaceuticals company and employs over 5000+ people. Globally, we are a £ 27.4 billion, leading, research-based healthcare and pharmaceutical company. In India, we are one of the market leaders. At GSK, our mission is to improve the quality of life by enabling people to do more, feel better and live longer. This mission drives us to make a real difference to the lives of millions of people with our commitment to effective healthcare solutions.
Post: Executive- Operational Quality
Founded in 1849, Pfizer is the world's premier biopharmaceutical company taking new approaches to better health. We discover, develop, manufacture and deliver quality, safe and effective prescription medicines to treat and help prevent disease for both people and animals. We also partner with healthcare providers, governments and local communities around the world to expand access to our medicines and to provide better quality health care and health system support. At Pfizer, colleagues in more than 90 countries work every day to help people stay happier and healthier longer and to reduce the human and economic burden of disease worldwide.
Post: Executive - Quality Control
Rubicon Research is a pioneer Drug Delivery Technology company in India and is recognized as a world class outsourcing partner in pharmaceutical industry. Rubicon's proprietary technologies provide solutions for bioavailability enhancement, gastric retention, taste masking, and customising the release profiles. Rubicon has demonstrated excellence in the development of alternate dosage forms such as orally disintegrating tablets, dispersible tablets and various paediatric dosage forms.
Established in the year 1986, our client co. is the world's second largest Integrated manufacturer of Ephedrine and Pseudoephedrine salts. Our client's manufacturing facility at Mahad has been audited and approved by the Australian TGA, and the US FDA
Post: Head QC
Panacea Biotec is a leading research based Health Management Company, with an annual turnover of approx. Rs. 830 Crores. We are engaged in research, development, manufacture & marketing of Vaccines, Bio-Pharmaceuticals and Pharmaceuticals (Rx & OTC) of international quality and Health Services. All Panacea Biotec plants are accredited by international agencies and they follow current Good Manufacturing Practices, as per WHO guidelines.
We offer stimulating work environment & a career that spells growth. In tune with our plans, we require young, aggressive, dynamic, high performing and result oriented professional.
Post: Quality Assurance/ Quality Control/ Production
Mylan ranks among the leading generic and specialty pharmaceutical companies in the world and provides products to customers in more than 150 countries and territories. The company maintains one of the industry's broadest and highest quality product portfolios supported by a robust product pipeline; operates one of the world's largest active pharmaceutical ingredient manufacturers; and runs a specialty business focused on respiratory, allergy and psychiatric therapies.

Post: Team Member - Quality Control - 14003176