QC
---
Arabio is a biopharmaceutical company specialized in human vaccines, plasma products, and other biopharmaceuticals.
Arabio is the first biopharmaceutical company in the Gulf Cooperation Council (GCC). The size and scope of activities intended to be made in Arabio would make Arabio the first biological company of its kind in the Middle East.
A Public Limited Company in the Business of Manufacturing & Marketing of APIs and Drug Intermediates with an Annual Turnover of about Rs.70 Crores with a significant presence in the international market.
Post: Chemist QC

Flamingo Pharmaceuticals Ltd. is a quality driven pharmaceutical company with an experience of over two decades in global markets, exporting to 52 countries and having Rs.200 crores+ turnover.
Famy care is a global player in the Female Health Care Segment with a focus on Hormonal & Reproductive Health Care Products. Famy care believes in the right of women to be informed about their reproductive healthcare choices and to make good health accessible to all. In a very short span of time we have become the largest manufacturer of Hormonal Tablets. We have four world class plants at two locations supported by strong R&D facility for development of Complex Hormonal and Reproductive Health Care formulations.
The Olive Group of companies ventured into the world of soft gelatin formulations by setting up its first manufacturing facility over 3 decades ago. Over the years with the advancement and innovation of soft gelatin related technology, and the ever increasing emphasis on cGMP standards, we have set up two state of the art manufacturing units in India.
NEXTUS SOLUTIONS is a professionally managed organization engaged in offering highly acclaimed consulting, Training and Placement. With our in- depth expertise and rich experience in the field of domestic as well as international level, we have been serving aspiring candidatesand organizations in the most professional way. We have excellent support of varied resources for meeting the needs of the clients and candidates as per their exact requirements.

WINGS PHARMACEUTICALS PVT. LTD. is a Delhi based fast growing, professionally managed pharmaceutical company.From a humble beginning through wholesale shop, the burning desire to serve the society, crystallised into a modern manufacturing output in 1989 under the able leadership of the Managing Director Mr. R.P. Arora, a man of great vision. He always believed in very cautious but firm steps in matters of expansion and advancement of the company.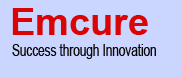 Emcure are fortunate to have a very passionate and talented team. Emcure is committed to emerge as the most preferred employer. We have conducted several training programs and also taken policy decisions towards creating a better work life balance for our people.
Roselabs ltd., is a group companies established in 1995. Its always been working with the vision of having BETTER TOMORROW. Recently it entered the area of providing life saving drug's and a lot more pharmaceutical formulations with best quality. We specializes in gynecologic and cardiac range of medicines. Our manufacturing plants to labs and infrastructure are totally accredited as well as are most advanced for the best quality.