QC
---
Panacea Biotec is a leading research based Health Management Company, with an annual turnover of approx. Rs. 830 Crores. We are engaged in research, development, manufacture & marketing of Vaccines, Bio-Pharmaceuticals and Pharmaceuticals (Rx & OTC) of international quality and Health Services. All Panacea Biotec plants are accredited by international agencies and they follow current Good Manufacturing Practices, as per WHO guidelines.
We offer stimulating work environment & a career that spells growth. In tune with our plans, we require young, aggressive, dynamic, high performing and result oriented professional.
Post: Plant Head- Solid Oral & Oncology Formulations
Zoetis is a global animal health company dedicated to supporting customers and their businesses in ever better ways. Building on 60 years of experience as Pfizer Animal Health, we deliver quality medicines and vaccines, complemented by diagnostics products and genetics tests and supported by a range of services. We are working every day to better understand and address the real-world challenges faced by those who raise and care for animals in ways they find truly relevant.
Post: Officer - Quality Control

Orissa Drugs & Chemicals Limited is conducting Walk in Interview for the posts of Jr. Executive (Marketing), Jr.Scientific Asstt.(QC), Sr.Lab.Asstt(QC) & Supervisor (Prodn.) purely on contact basis. Eligible candidates are invited to appear for walk-in-interview on 16th &17th March, at ODCL Bhubaneswar. For Eligibility criterion, Qualification, Experience, Age & Remuneration etc.
Post: Junior Executive, Junior Scientific Assistant, Senior Lab Assistant

M/s. Indian Drugs & Pharmaceuticals Limited (I.D.P.L.) is a Central Public Sector Undertaking wholly owned by the Govt. of India engaged in manufacture of pharmaceuticals. A Unit of I.D.P.L. situated at Rishikesh requires to engage trained and experienced professionals in following fields on a fixed term contract basis initially for a period of one year which can be extended further on performance basis.
Post: Production Executive, Chemist, Junior Chemist

Rubicon Research is a product development company based in Nahur, Mumbai, India and is recognized as a world class outsourcing partner in pharmaceutical industry, serving Fortune 500 companies worldwide. We are a fast growing, young organization of 250 employees with significant experience in the field of formulation development and providing a full spectrum of development services from preformulation to registration. We also have our GMP manufacturing plant from where we provide commercial supply chain.
Post: AD/QC/Quality Compliance/Project Management Department
Alembic Pharmaceuticals Limited, with an established presence in the Indian pharma industry has a proud, historical track record going back over 100 years.
To realize our ambitious plans, we call upon dynamic, result oriented team members to join our API & Formulation manufacturing unit located at PANELAV, near Vadodara (Gujarat).
Post: Assistant Manager, Senior Executive, Executive, Technicians, Plant Operators

Mylan is one of the world's leading generics and specialty pharmaceutical companies, providing products to customers in more than 150 countries and territories. The company maintains one of the industry's broadest and highest quality product portfolios, which is regularly bolstered by an innovative and robust product pipeline. With a workforce of more than 16,000, Mylan has attained leading positions in key international markets through its wide array of dosage forms and delivery systems, significant manufacturing capacity, global commercial scale and a committed focus on quality and customer service.
Post: Officer - Quality Control - U-3 - 15000358
TOSC International Pvt. Ltd. is one of the leading Pharmaceutical Companies in India, since 1985. With two manufacturing units in – Delhi and in the Excise free zone of Pantnagar (Rudrapur), we manufacture and supply a wide Therapeutic mix of products in the form of Tablets, Ointments, Syrups, Capsules, Nutraceuicals(Food Products), Injectables, Eye/Ear drops. The company has steadily made progress by successfully earning a reputed name among the Pharmaceutical Companies in India.
Post: QA/QC Executive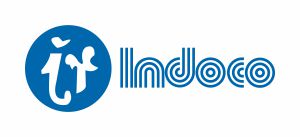 Indoco Remedies is engaged in the manufacturing and marketing of Formulations (Finished Dosage Forms) and Active Pharmaceutical Ingredients (APIs) in India. Indoco has a strong international presence in the Regulated and Emerging markets. The Company is striving to place itself on a strong promising path by expanding its business strategically, strengthening its manufacturing facilities and enhancing capabilities across the organization. The Company is looking at various opportunities in untapped markets and association with business partners in the global markets to boost its revenues.
Post: Officer/ Executive/ Senior Executive- Quality control
Satiate Research &Anatech Pvt. Ltd. is a Haryana State Government approved state of the art commercial analytical testing and research lab advertises following positions on urgent basis:
Post: Marketing Executive, QC Executive, Microbiologist