Pharma Jobs
---
Kerala Forest Research Institute (KFRI) is a leading organization in the field of research in tropical forestry, biodiversity and bioresource utilization. To consolidate our position and to prepare for the emerging challenges in these areas, we invite dynamic and talented Scientists who are actively pursuing research in selected disciplines, to join our team. KFRI offers the CSIR scales of pay and other benefits (Scientist B: Rs. 15600-39100 + grade pay Rs. 5,400/- and Scientist-E1 Rs. 15600-39100 + grade pay Rs. 7,600/-) to scientists.
Post: Project Fellow
The National Centre for Cell Science (NCCS) took birth as National Tissue Culture Facility in March 11, 1986 with a mandate of basic research, teaching & training, and as a national repository for cell lines/hybridomas etc. The centre is located in the midst of academically enriched environment of University of Pune campus, Pune.
The interview program for the following temporary project posts tenable at NCCS. Pune.
The prime mandate of Atomic Minerals Directorate for Exploration and Research is to identify and evaluate uranium resources required for the successful implementation of Atomic Energy programme of the country. For implementing this important task investigations are taken up across the length and breadth of the country from Regional Exploration & Research Centres located at New Delhi , Bengaluru, Jamshedpur, Shillong, Jaipur, Nagpur and Hyderabad (Headquarter & South Central Region).

Applications are invited ONLINE from eligible candidates for appointment to the following posts for appointment in Atomic Minerals Directorate for Exploration & Research (AMD):
Post: Pharmacist-B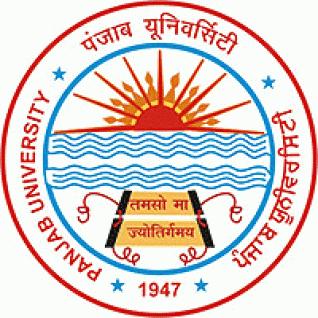 The University Institute of Pharmaceutical Sciences of the Panjab University is a premier institution of Pharmaceutical Education and Research in the country. The institute has covered a long and glorious journey of 76 years starting from Lahore in 1944 and finally settling to the present campus in Chandigarh at the foothills of Himachal. In its travelogue, the institute crossed multiple milestones and continue to head ahead towards the well-defined goals. The elevation of the status from department to the level of an institute i.e. University Institute of Pharmaceutical Sciences in 1994, and hosting of Indian Pharmaceutical Congress in the same year, two presidential honors of the Indian Pharmaceutical Congresses to its faculty members, a special recognition by the UGC by granting SAP in 1993 and COSIST in 1981 establishment of ICMR Advanced Centre for standardization of Drugs of Indian System of Medicine are some of the major hallmarks on the path treaded so far.
Applications are invited from meritorious students for 1+1=2 (One seat is for ST and second is for Single Girl Child) Research Fellowships in the subject of Pharmaceutical Chemistry, Pharmaceutics, Pharmacognosy & Pharmacology for pursuing Ph.D. Degree in University Institute of Pharmaceutical Sciences (UIPS) under Research Fellowship for Meritorious Students (RFMS) Scheme of UGC awarded to the UIPS for 2013-14, as per the following terms and conditions:
Accenture is a global management consulting, technology services and outsourcing company, with approximately 275,000 people serving clients in more than 120 countries. Combining unparalleled experience, comprehensive capabilities across all industries and business functions, and extensive research on the world's most successful companies, Accenture collaborates with clients to help them become high-performance businesses and governments. The company generated net revenues of US$28.6 billion for the fiscal year ended Aug. 31, 2013.

Post: SDTM Mapping
Leading for Pharma Company
Post: Medical representative- 3

An Autonomous Institution under Govt. of NCT of Delhi and affiliated to University of Delhi, Netaji Subhas Institute of Technology is a seat of higher technical education in India. It was established in year 1983 as Delhi Institute of Technology with the objective to meet the growing demands of manpower in the emerging fields of engineering and technology with a close social and industrial interface. Over a period of time the Institute has carved a niche for itself, both nationally and internationally, for excellence in technical education and research.
Post: Junior Research Fellow

The Indian Institute of Technology Gandhinagar (hereafter IITGN) was founded in the year 2008. It is currently located in Chandkheda, which is about a 15-minute drive from both Ahmedabad and Gandhinagar, Gujarat. Ahmedabad is one of the oldest living cities in India, known both for a rich cultural past as well as state-of-the-art infrastructure, thriving industries, and many modern amenities. It is also the hub of prestigious academic and research institutes such as the Indian Institute of Management, Ahmedabad and the National Institute of Design. Gujarat's long standing mercantile and business tradition encourages excellence and entrepreneurship.
Central Food Technological Research Institute(CFTRI), Mysore (a constituent laboratory of Council of Scientific and Industrial research, New Delhi) came into existence during 1950 with the great vision of its founders, and a network of inspiring as well as dedicated scientists who had a fascination to pursue in-depth research and development in the areas of food science and technology. the focus of the Institute has been towards low-cost effective technologies, utilisation of indigenous raw materials, bio-friendly processes with emphasis on integrated technology and high level pursuit for total technology with underpinning of food safety, health and nutrition to all sections of the population.
Post: Project Assistant (Level –II) (one post - Position for 1 year)
Indian Council of Forestry Research and Education (ICFRE), an apex body in the national forestry research system, has been undertaking the holistic development of forestry research through need based planning, promoting, conducting and coordinating research, education and extension covering all aspects of forestry.