Pharma Jobs
---
PAREXEL has supported the Bio-Tech and Pharmaceutical industries in helping the development of new drugs and treatments on a global basis. As a leading global biopharmaceutical service provider, they supply knowledge-based contract research, medical communications and consulting services across a broad range of therapeutic areas to the worldwide pharmaceutical, biotechnology and medical device industries. They have helped over 800 clients to develop and launch some of the most important drugs and devices of our time-helping people live better and healthier lives everywhere in the world. Headquartered near Boston, Massachusetts, PAREXEL operates in more than 50 countries around the world.
Post: Clinical Data Analyst I
National Chemical Laboratory (CSIR-NCL), Pune, established in 1950, is a constituent laboratory of Council of Scientific and Industrial Research (CSIR). CSIR-NCL is a science and knowledge based research, development and consulting organization. It is internationally known for its excellence in scientific research in chemistry and chemical engineering as well as for its outstanding track record of industrial research involving partnerships with industry from concept to commercialization.
Applications are invited on plain paper for filling up temporary position(s) of Project Assistant (PA II) under 12th Five year plan project under 'Chemical Sciences Cluster' on contract basis, as per the following details:
CHC is into ECG analyzing and interpretations.
Post: ECG Analyst
Novozymes is a biotech company with a strong focus on enzyme production. We are committed to changing the very foundations of our industrial system for the better by using industrial biotechnology.
As the world leader in bioinnovation we believe that by using industrial biotechnology we can potentially re-engineer thousands of everyday products to deliver enhanced sustainability performance, introducing energy cost savings, and decreased raw material costs for our customers.
Post: Scientific head of satellite
Department of Biotechnology, Faculty of Science. Jamia Hamdard, New Delhi will be holding a Walk-in-Interview for the award of Four UGC-BSR Research Fellowships with the purpose of providing opportunities to meritorious students to undertake research in the thrust areas of the Metabolic Department: Engineering of Plant Metabolites and Proteomics Based Biomarkers.
Post: UGC BSR Fellowships
The University of Calicut is the largest University in Kerala. Established in the year 1968, it is the second university to be set up in Kerala. The University aims to nurture excellence in education and research in its catchment areas of Northern Kerala, historically consigned to the periphery of Kerala's academic map. The University lays its emphasis on fostering quality human resource and promoting productive research that benefit both local communities and wider humanity.The University was created through a Government plan bifurcating Kerala University. As per the plan, the four post-graduate departments of the University of Kerala operating in Calicut were annexed to the new University along with fifty four constituent colleges spread across seven northern districts. With 'Nirmaya Karmana Sree' as it motto, the University has been able to surmount all challenges and emerge as the largest residential cum affiliating University in Kerala. With 30 post graduate departments and 373 affiliated colleges it has become a beacon of hope and enlightenment for hundreds of thousands of young men and women in North Kerala.

Applications are invited from quallified candidates for the post of JRF in th DST assisted Research Project under Dr.Sunoj Kumar.P, Asst. Professor, Dept. of Botany.
Applications are invited from suitable candidates for research associate (post-­doc; Rs. 22000-­ 32000)/research fellow (16000-­18000)/project assistant (Rs. 10000-­14000)/technical assistant (Rs. 8000) positions in the Department of Biological Sciences, Indian Institute for Science Education and Research Kolkata in the extramural project. Condition to satisfactory performance, the positions is for a period of upto 2 years (or funding of the project).
Post: Area of Computational Biology (CB), Plant Signaling and Defense Regulation (PSD)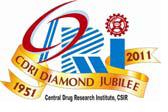 CSIR-Central Drug Research Institute, Lucknow is a premier R&D Institute under the aegis of Council of Scientific and Industrial Research (CSIR), New Delhi which is an autonomous body under Department of Scientific and Industrial Research, Government of India. The institute is engaged in the development of new drugs and diagnostics in various therapeutic areas like malaria, tuberculosis, filarial, leishmania, cancer, thrombosis, hypertension, dementia, diabetes, lipid disorders, gastric ulcer, osteoporosis, prostatic hyperplasia, etc.
Applications on the prescribed forms are invited from the eligible Indian Nationals for the following posts:-
Post: Project Junior Research Fellow, Project Fellow, Senior Project Fellow, Project Assistant

Central Medical Services Society has been constituted as a Central Procurement Agency under Department of Health & Family Welfare. The Society will be responsible for procuring goods and store them in warehouses across the country for distribution to State Governments for many National level projects.
The Society is looking for professionals at Middle Management Level to support the ongoing efforts for having an efficient system in place, and has openings for the following posts:
Post: Assistant General Manager (Drugs Procurement)- 03, Assistant General Manager (Quality Assurance)- 01

Thomson Reuters is the leading source of intelligent information for the world's businesses and professionals, providing customers with competitive advantage. Intelligent information is a unique synthesis of human intelligence, industry expertise and innovative technology that provides decision-makers with the knowledge to act, enabling them to make better decisions faster. Through its more than 50,000 people across 93 countries, Thomson Reuters delivers this must-have insight to the financial, legal, tax and accounting, scientific, healthcare and media markets, and is powered by the world's most trusted news organization.

Post: Associate Research Analyst - JREQ016892