Pharma Jobs
---
Arch Pharmalabs has gained recognition as a world-class provider of small molecule process chemistry, custom synthesis services and full life-cycle API and drug intermediates manufacture for the global pharmaceutical industry. Generating revenues of USD 200 million, our India-based offering is supported by 2,400 customer-centric Archers, eleven certified facilities (including cGMP-compliant, US FDA- and EDQM-approved sites) and two state-of-the-art Process Technology centres.
Accenture is a global management consulting, technology services and outsourcing company. Combining unparalleled experience, comprehensive capabilities across all industries and business functions, and extensive research on the world's most successful companies, Accenture collaborates with clients to help them become high-performance businesses and governments.
Millipore is a Life Science leader providing cutting-edge technologies, tools, and services for bioscience research and biopharmaceutical manufacturing. As a strategic partner, we collaborate with customers to confront the world's challenging human health issues. From research through development to production, our scientific expertise and innovative solutions help customers tackle their most complex problems and achieve their goals.
They pride ourselves on their ability to provide innovative quality solutions to meet clinical challenges, all delivered RIGHT ON TIME….EVERY TIME.
Their industry-standard, validated SAS and data management system, compliant with ICH GCP guidelines and 21 CFR Part 11 regulations is a guarantee that you will always be provided with data of the highest quality.
Menarini Raunaq Pharma Ltd incorporated in 1994 in India is a subsidiary of a highly reputed Italy based A. Menarini Group. This is 19th largest Pharma Company in Europe, and 34th in the globe, employs over 10000 staff worldwide in 113 countries.
Post: Product Executive / Assistant Product Manager
Merck and Schering-Plough merged in November 2009 to create a new company. Today, they are the second-largest healthcare company in the world. They also are a global leader in consumer products and animal care.
Both Merck and Schering-Plough have a long and rich history of working to improve people's health and well-being. Through the years, their researchers have helped to find new ways to treat and prevent illness - from the discovery of vitamin B1, to the first measles vaccine, to cold remedies and antacids, to the first statins to treat high cholesterol. Their scientists also have helped develop many products to improve animal health, including vaccines and antibiotics.
Abbott India Limited is a subsidiary of Abbott Laboratories, USA, a global, diversified health care company devoted to the discovery, development, manufacture and marketing of pharmaceutical, diagnostic, nutritional and hospital products. The company now employs approximately 70,000 people and markets its products in 130 countries worldwide.
Post: Product Manager / Group Product Manager - CNS & Neuro Psychiatry Division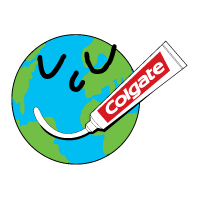 The Training and Development effort at Colgate-Palmolive is a direct outcome of the Individual Development Plan and the Business need. The business critical and individual specific needs are identified every year and a training needs inventory is drawn up.
Colgate's leadership position in the global marketplace is directly linked to the skill of our employees. Practical learning and professional growth are critical to our continued success. We invest generously in the training and education of Colgate people.
Applications are invited for the following post of Research Associate III (temporary position till the project is supported) under DBT funded research project on "Understanding the role of transcriptional co-activator binding protein PIMT in the control of hepatic gluconeogenesis"
Post: Research Associate III (Biology)