Pharma Jobs
---
Themis Medicare is headquartered in Mumbai with four state-of-the-art manufacturing facilities at three locations, in Vapi (Gujarat), Hyderabad (Andhra Pradesh), and Haridwar (Uttaranchal).
The journey of Yashoda Hospitals started way back in 1989 as a small clinic, where Dr G Surender Rao practised paediatrics. With his international education and experience he became one of Hyderabad's leading child specialists in a short span of time. Not satisfied with personal success he joined forces with his brother, Mr Ravinder Rao, an experienced business leader, to start Yashoda Hospitals.
Torrent Pharmaceuticals Limited, is a dominant player in the therapeutic areas of cardiovascular (CV) and central nervous system (CNS) and has achieved significant presence in gastro-intestinal, diabetology, anti-infective and pain management segments. Torrent Pharma's competitive advantage as a manufacturer stems from its world-class manufacturing facilities. Its manufacturing facilities at Indrad, Gujarat, comply with WHO, cGMP, MHRA and TGA norms and have received ISO 9001, ISO 14001 and OHSAS 18001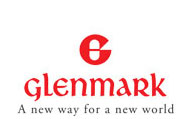 Glenmark Pharmaceuticals today announced the settlement of litigation with Daiichi Sankyo and Genzyme Corporation regarding Glenmark's Abbreviated New Drug Application (ANDA) tiled with the US Food and Drug Administration (FDA) for Colesevelam Hydrochloride, a drug used in treatment of type-2 diabetes.
In November last year, Daiichi Sankyo and Genzyme filed a patent infringement suit in the US District Court for the District of Delaware seeking to prevent Glenmark from commercialising its ANDA prior to expiration of the Orange Book patents.
Manav Group of Institutes is one of the leading educational group with Manav Institute Mof Technology & Management (Woman), Manav Institute of Education, Manav Institute of Pharmacy under its umbrella. Manav Nirman Samiti is the visionary body and the source of inspiration.

Post: Job Fair

The Indian Institute of Toxicology Research (IITR), established in 1965, a constituent laboratory of Council of Scientific & Industrial Research (CSIR) engaged in the Research & Development in the areas of Environmental Toxicology, Predictive Toxicology, Health Risk Assessment, Preventive Toxicology, Inhalation Toxicology, Analytical Toxicology, and also National S&T Missions. IITR has two campuses; the main campus is located at the centre of Lucknow City and the other campus at a distance of approx. 20 km from the main campus.