Pharma Jobs
---
Eligible candidates are invited to attend a WALK-IN-INTERVIEW at this Institute on 05th November, 2014 at 09.30 A.M. to 10.30 A.M. for filling up of Fourteen (14) Junior Research Fellowships at this Institute.
Post: Junior Research Fellow

No.of post: 14

QIAGEN is the leading provider of sample and assay technologies. Sample technologies are used to isolate DNA, RNA, and proteins from any biological sample. Assay technologies are then used to make specific target biomolecules, such as the DNA of a specific virus, visible for subsequent analysis.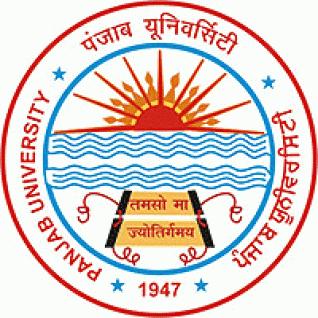 The University Institute of Pharmaceutical Sciences of the Panjab University is a premier institution of Pharmaceutical Education and Research in the country. The institute has covered a long and glorious journey of 76 years starting from Lahore in 1944 and finally settling to the present campus in Chandigarh at the foothills of Himachal. In its travelogue, the institute crossed multiple milestones and continue to head ahead towards the well-defined goals. The elevation of the status from department to the level of an institute i.e. University Institute of Pharmaceutical Sciences in 1994, and hosting of Indian Pharmaceutical Congress in the same year, two presidential honors of the Indian Pharmaceutical Congresses to its faculty members, a special recognition by the UGC by granting SAP in 1993 and COSIST in 1981 establishment of ICMR Advanced Centre for standardization of Drugs of Indian System of Medicine are some of the major hallmarks on the path treaded so far.
Post: Research Fellow/Programme Assistant
PPD is a leading global contract research organization providing discovery, development and post-approval services as well as compound partnering programs. Our clients and partners include pharmaceutical, biotechnology, medical device, academic and government organizations. With offices in 32 countries and more than 9,000 professionals worldwide, PPD applies innovative technologies, therapeutic expertise and a commitment to quality to help its clients and partners maximize returns on their R&D investments and accelerate the delivery of safe and effective therapeutics to patients.

Post: Regulatory Affairs Specialist (Mumbai / Gurgaon - India)-114262
Defence Research Laboratory (DRL), Tezpur, under the aegis of Defence Research and development Organisation (DRDO) is engaged in R & D work in the field of management of vectors and vector-borne diseases, biodegradation of organic waste, biotechnology, water quality improvement and utilization of natural resources of northeast India. DRL is equipped with state-of-the-art infrastructure facilities for undertaking pioneering research with defence applications. It provides with excellent environment, motivation and personality development prospects for the talented students, dreaming of unparalleled success in their professional endeavors.

Defence Research Laboratory is looking for meritorious young and meritorious Indian nationals who are creative, have passion and desire to pursue research in the frontier/high altitude areas of Assam and Arunachal Pradesh.
Post: Research Associate, Junior Research Fellow

HLL Lifecare Limited, a Mini Ratna Central Public Sector Enterprise under the Ministry of Health & Family Welfare, Govt. of India is a global provider of high quality healthcare products & services. With state-of-the-art manufacturing facilities spanning across India, HLL is diversifying into vaccine manufacturing, lifecare services, sanitary napkins besides engaging in procurement consultancy, healthcare infrastructure development and facility management.
Post: ANALYTICAL CHEMIST

A global healthcare leader, Novartis has one of the most exciting product pipelines in the industry today. A pipeline of innovative medicines brought to life by diverse, talented and performance driven people. All of which makes them one of the most rewarding employers in their field.
Post: Scientific Writer 2
Damodar Valley Corporation (DVC), one of the premier power utilities in India engaged in Thermal/Hydel Power Generation, Transmission & Distribution with its Head Quarters in Kolkata and hospitals/dispensaries located in the field formations spread across the states of West Bengal and Jharkhand invites applications for the following posts on Contractual Basis for a period up to 1(one) year to be filled up through WALK-ININTERVIEW on the terms and conditions mentioned hereinafter.
Post: Jr. Pharmacist Gr. II, 2014/3 (Contractual)
The Central University of Punjab (CUP), Bathinda will be having the Schools and Departments as given in Table-I. The University invites applications from eligible candidates for the posts of Professors (Pay Band Rs. 37400-67000 with AGP of Rs. 10, 000/-), Associate Professors (Pay Band Rs.37400-67000 with AGP of Rs. 9,000/-) and Assistant Professors (Pay Band Rs.15600-39100 with AGP of Rs. 6,000/-)
Post: Faculty Positions