Projects
---
Pondicherry University, established under an Act of Parliament in the year 1985, has grown from strength to strength in all possible ways all these years and has become a place on the educational hub of the country. 15 Schools, 37 Departments and 10 Centres offering 175 PG & Research programmes are within its fold and housed in the 800-acre sprawling Wi-Fi-enabled vibrant campus, which is just 12 kms. away from the Puducherry town. It has all the state-of-the-art facilities in all the Schools and Departments paving the way for the students to have a student-friendly, result-oriented academic environment with green ambience.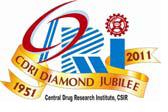 CSIR-Central Drug Research Institute, Lucknow is a premier R&D Institute under the aegis of the Council of Scientific and Industrial Research (CSIR), New Delhi which is an autonomous body under Department of Scientific and Industrial Research, Government of India. The institute is engaged in the development of new drugs and diagnostics in various therapeutic areas like malaria, tuberculosis, filarial, leishmania, cancer, thrombosis, hypertension, dementia, diabetes, lipid disorders, gastric ulcer, osteoporosis, prostatic hyperplasia, etc.
The Advanced Centre for Treatment, Research and Education in Cancer (ACTREC, Kharghar, Navi Mumbai is the new state-of-the-art R&D satellite of the Tata Memorial Centre (TMC), which also includes under its umbrella the Tata Memorial Hospital (TMH), the largest cancer hospital in Asia. ACTREC has the mandate to function as a national centre for treatment, research and education in cancer. TMC is an autonomous grant-in-aid institution of the Department of Atomic Energy (DAE), Government of India. It is registered under the Societies Registration Act (1860) and the Bombay Public Trust Act (1950). Its Governing Council is headed by the Chairman, Atomic Energy Commission, Government of India.

The following vacancies shall be filled purely on t emporary basis under Non-Institutional ad- hoc project " Research cum intervention Project on JE/AES" funded by Indian Council of Medical Research at NIV Gorakhpur Unit to be renewed annually and filled through Walk-in Interview as indicated below. Though all the staff selected through this selection process shall be working at NIV Unit Gorakhpur, consolidated salary shall be paid by concerned Institute/Centre mentioned in the window advertisement published in the News Papers/website
As part of an international collaboration CSIR-IGIB (within the CSIR-Mayo Clinic Collaboration for Innovation and Translational Research program - csirmc.wordpress.com/) is looking for young and bright candidates for purely temporary positions of Project Scientists/Project Assistant in the area of Biomedical/Clinical Research. The number of positions, age-limit, essential qualifications and emoluments prescribed for these positions are given below:
Post: Project Scientist - 2 posts; Project Assistant - 1 post

Applications are invited for the post of a Project Assistant (temporary position till the project is supported) under CSIR-OSDD funded research project.

Position: Project Assistant

No. of Positions: 1

The Human Resource Development (HRD) Group of COUNCIL OF SCIENTIFIC AND INDUSTRIAL RESEARCH (CSIR), New Delhi, provides opportunities to bright young men and women in the form of Senior Research Fellowships (SRFs)/ SRF (Extended)/ Research Associateships (RAs) for training in methods of research under the expert guidance of faculty members/scientists working in universities, laboratories and institutes of Government Departments and recognised laboratories of industry in various fields of science and technology.<
Applications are invited for the award of one Junior Research Fellow on a consolidated fellowship of Rs. 12 000/ - pm (as per University rules), in the DBT funded Program Mode Support project entitled "Cloning and Functional Validation of Drought Responsive Genes from Eleusine coracana". The post is tenable for two years or till the completion of the project, whichever is earlier. The appointment shall be given on a six monthly work review basis. Reservation policy as per University rules will apply.
Post: Junior Research Fellow
The University of Hyderabad (UoH), one of the major institutions of higher education in India is largely devoted to postgraduate studies and is widely known for its excellence in research and for its distinguished faculty. Founded in 1974 with Prof. Gurbaksh Singh as its first Vice Chancellor, UoH - also known as Hyderabad Central University or HCU- has emerged as a leading centre of teaching and research. The large campus located near Gachibowli, which is the IT hub of Hyderabad, has immense bio-diversity and is home to over 75 varieties of bird, not to speak of the lakes and rock formations which give the campus a natural beauty.