Projects
---
Guru Angad Dev Veterinary and Animal Sciences University (GADVASU) was established at Ludhiana by an act of the Punjab Legislature No. 16 of 2005 notified in the Punjab Government Gazette on August 9, 2005 and it started functioning w.e.f. April 21, 2006 for promoting livestock production, health and prevention of the disease(s) through integrated teaching, research and extension programme(s).

Post: Senior Research Fellow

[adsense:336x280:8701650588]
Indian Institute of Integrative Medicine a constituent establishment of the Council of Scientific and Industrial Research, wishes to recruit Project Assistants (Level-II) on temporary basis to work in CSIR and other externally funded projects based on available vacancies and to make a panel of the selected candidates for future project positions at the Institute at IIIM, Jammu.
Post: PROJECT ASSISTANT LEVEL-II

[adsense:336x280:8701650588]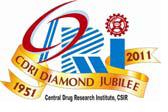 CSIR-Central Drug Research Institute, Lucknow is a premier R&D Institute under the aegis of the Council of Scientific and Industrial Research (CSIR), New Delhi which is an autonomous body under Department of Scientific and Industrial Research, Government of India. The institute is engaged in the development of new drugs and diagnostics in various therapeutic areas like malaria, tuberculosis, filarial, leishmania, cancer, thrombosis, hypertension, dementia, diabetes, lipid disorders, gastric ulcer, osteoporosis, prostatic hyperplasia, etc. supported by very competent team of chemists and biologists.
A walk in interview for engaging Guest Faculty (on purely temporary basis) as mentioned below in the Department of Pharmaceutical Science, Assam University, Silchar will be held on 19/08/2013 at 11:00 am onwards at Kamini Kumar Chanda Guest House, Assam University, Silchar-788011.
Post: Guest Faculty (On purely temporary basis)
[adsense:336x280:8701650588]
Name of the Department: Pharmaceutical Science
The Swami Ramanand Teerth Marathwada University was established at Nanded by bi-furcating the Marathwada University, Aurangabad on 17th September 1994, the day on which in 1948 Hyderabad State was liberated from rule of the Nizam. Nanded is a district headquarters as well as a holy city situated on the banks of Godavari River in southeastern part of Maharashtra state.
Nanded is directly approachable by road and train from Aurangabad (270 km) and Hyderabad (270 km), Nagpur (350 km), Mumbai (600 km) and Delhi (1700 km). Weekly three flights run between Mumbai and Nanded.

The Birla Institute of Technology & Science, BITS Pilani is an all-India Institute for higher education. The primary motive of BITS is to "train young men and women able and eager to create and put into action such ideas, methods, techniques and information". The Institute is a dream come true of its founder late Mr G.D.Birla - an eminent industrialist, a participant in Indian freedom struggle and a close associate of the Father of Indian Nation late Mr. Mohandas Karamchand Gandhi (Mahatma Gandhi).
Name of the Project: Drugs from the Sea funded project on on "Development of Antimicrobial, Antiinflammatory and Anticancer agents from the Marine-organisms and Micro-organisms" under Ministry of Earth Sciences (MoES)
Post: Junior Research Fellow-01
[adsense:336x280:8701650588]
Date & Time of Walk in Interview: 30th August, 2013 (10:00 am)
Pondicherry University, established under an Act of Parliament in the year 1985, has grown from strength to strength in all possible ways all these years and has become a place on the educational hub of the country. 15 Schools, 37 Departments and 10 Centres offering 175 PG & Research programmes are within its fold and housed in the 800-acre sprawling Wi-Fi-enabled vibrant campus, which is just 12 kms. away from the Puducherry town. It has all the state-of-the-art facilities in all the Schools and Departments paving the way for the students to have a student-friendly, result-oriented academic environment with green ambience.