Projects
---
Indian Institute of Technology Guwahati, the sixth member of the IIT fraternity, was established in 1994. The academic programme of IIT Guwahati commenced in 1995. At present the Institute has eleven departments and three inter-disciplinary academic centres covering all the major engineering, science and humanities disciplines, offering BTech, BDes, MA, MDes, MTech, MSc and PhD programmes. Within a short period of time, IIT Guwahati has been able to build up world class infrastructure for carrying out advanced research and has been equipped with state-of-the-art scientific and engineering instruments.
Post: RA/SRF

The Government of India, through the Ministry of Human Resource Development (MHRD), and based on the recommendation of Scientific Advisory Council to the Prime Minister, decided to create five undergraduate science universities. One of them is located at Kolkata and was started from 2006. Named as the INDIAN INSTITUTE OF SCIENCE EDUCATION AND RESEARCH (IISER), these IISERs are designed to reach the prestigious position in the global setting that IISc, IIMs and IITs presently enjoy.
Applications are invited from suitable candidates for research associate (post-doc; Rs. 22000-32000)/research fellow (16000-18000)/project assistant (Rs. 10000-14000) positions in the Department of Biological Sciences, Indian Institute for Science Education and Research Kolkata in the extramural project. Condition to satisfactory performance, the positions is for a period of upto 2 years (or funding of the project).
Post: Research Associate, Research Fellow, Project Assistant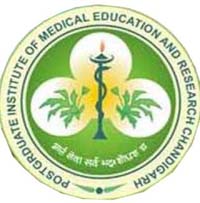 The PGIMER owes its inception to the vision of late Sardar Partap Singh Kairon, the then Chief Minister of Punjab and the distinguished medical educationists of the then combined state of Punjab, supported by the first Prime Minister of India Pt. Jawahar Lal Nehru who considered the institutions of scientific knowledge as temples of learning and the places of pilgrimage. The institute started in 1962 and Pt Jawahar Lal Nehru inaugurated the hospital now named "Nehru Hospital" on 7th July 1963. The Institute was originally under the Government of undivided Punjab. After the reorganization of the state, the administrative control of the institute passed on to the Union Territory of Chandigarh in November 1966. The Institute became an autonomous body under the Act of Parliament in 1967 functioning under the Ministry of Health and Family Welfare, Government of India.
Post: Junior Research Fellow- 01

Clinical Development Services Agency (CDSA) mission is to create, develop, and nurture world class clinical product development capacity in India
CDSA invites applications from high performing professionals with a desire to serve public health needs of the country for the below mentioned PTB Project position:
Post: QUALITY MANAGER ( in Pregnancy- infant cohort)
Manipal, today, is a knowledge powerhouse and a brand name in higher education. Over five and half decades ago, one man, Dr Tonse Madhava Anantha Pai, had a vision which ensured that everything he did then, was consigned to posterity, making sure that generation after generation of students enjoy the fruits of his labour till eternity on this lateritic plateau. And the students will, forever, have one name on their lips, that of Manipal.
Applications are invited for the position of Research Scholar/ Junior Research Fellow under industry sponsored research project titled "Development of a novel pharmaceutical dosage forms" in the Department of Pharmaceutics at Manipal College of Pharmaceutical Sciences, Manipal University, Manipal.
Post: Research Scholar/ Junior Research Fellow
The Institute of Chemical Technology (ICT) Mumbai was established as the Department of Chemical Technology on 1st October, 1933 by the University of Mumbai, through active support of industries and philanthropists. The Institute was most popularly known as UDCT, Mumbai. Research has been an integral part of ICT since its inception and it has created over 500 first generation entrepreneurs. The UDCT grew significantly in stature and was granted autonomy under UGC regulations by the University of Mumbai and further converted in to an Institute on 26th January, 2002. Under the World Bank TEQIP programme, the Maharashtra government granted it full autonomy in June 2004. Due to the recommendations of the Government of Maharashtra and University of Mumbai, the ICT was granted Deemed University Status by the MHRD on 12th September, 2008, with all provisions of the UGC for funding and support as the state owned deemed university.

Applications are invited from the eligible candidates to work as Research Fellow on the project entitled "Design and synthesis of anti-diabetic agents" sponsored by UGC under the Principal Investigator Dr. Vikas N. Telvekar. in the Department of Pharmaceutical Sciences and Technology
Clinical Development Services Agency (CDSA) mission is to create, develop, and nurture world class clinical product development capacity in India
CDSA invites applications from high performing professionals with a desire to serve public health needs of the country for the below mentioned Project-based position:
Post: CLINICAL PROJECT MANAGER ( in Pregnancy- infant cohort)
The CSIR and UGC provide CSIR/UGC Research Fellowship to bright young men and women for training in methods of research under expert guidance of faculty members/scientists working in University Departments/ National Laboratories and Institutions in various fields of Science & Technology. The CSIR/UGC fellowships are tenable in Universities/IITs/Post Graduate Colleges/Govt. Research Establishments including those of the CSIR, Academy of Scientific & Innovative Research (AcSIR), Research & Development establishments of recognized public or private sector industrial firms and other recognized institutions. However, CSIR reserves right to determine the place best suited to provide necessary facilities in the area of science and technology in which the awardees are to specialize. The CSIR/UGC Fellowship is tenable in India. Only bonafide Indian citizen residing in India are eligible for the award of Junior Research fellowships. The program is aimed at National Science & Technology Human Resource Development.
Post: Junior Research Fellowship And Eligibility for Lectureship
Regional Plant Resource Centre was established in 1985 as a recreational garden and with an aim to provide a green lung for the inhabitants of Bhubaneswar – the capital city of Orissa. Gradually it became a dynamic and vibrant research organization of the State Government with a focus on the conservation of plant biodiversity. Over the year, it has made significant contributions in the field of ex situ and in situ conservation and assessment of genetic diversity of various groups of plants and its related aspects. With strengthening of scientific manpower and laboratory facilities, it expanded its areas of research which witnessed large outputs in terms of analysis of genetic assessment of plant groups through cyto-taxonomic and molecular techniques.
Post: Junior Research Fellow, Senior Research Fellow

Sree Chitra Tirunal Institute for Medical Sciences & Technology (SCTIMST), Thiruvananthapuram is an Institute of National Importance established by an Act of the Indian Parliament and under the 2 administrative control of the Department of Science and Technology, Government of India.