Projects
---
Eligible candidates are invited to attend a WALK-IN-INTERVIEW on the following date at 9.30 A.M. sharp for the following position on the ad hoc research project entitled "Intra-cellular mechanisms of naturally available neuro-protective compounds in mitigating the combined toxicity generated by the lead in combination with amyloid peptides in Human Brain cells". The essential qualification, experience, consolidated Fellowship and service tenure are as under: The project is sanctioned and funded by ICMR.
Post: Junior Research Fellow- One

From its campuses in Pilani, Goa, Hyderabad and Dubai, BITS Pilani offers formal education and re-search programmes in Physical Sciences, Engineering, Pharmacy, Social Sciences and Management. With a view to establish itself as one of India's top research-led universities and be amongst the leading technical universities in the world, BITS Pilani has embarked upon an aggressive plan to expand its PG and Ph.D. research programmes, while consolidating its UG programmes.

Post: Junior Research Fellow, Senior Research Fellow
The Institute of Chemical Technology (ICT) Mumbai was established as the Department of Chemical Technology on 1st October, 1933 by the University of Mumbai, through active support of industries and philanthropists. The Institute was most popularly known as UDCT, Mumbai. Research has been an integral part of ICT since its inception and it has created over 500 first generation entrepreneurs. The UDCT grew significantly in stature and was granted autonomy under UGC regulations by the University of Mumbai and further converted in to an Institute on 26th January, 2002. Under the World Bank TEQIP programme, the Maharashtra government granted it full autonomy in June 2004. Due to the recommendations of the Government of Maharashtra and University of Mumbai, the ICT was granted Deemed University Status by the MHRD on 12th September, 2008, with all provisions of the UGC for funding and support as the state owned deemed university.

Invites applications for a Junior Research Fellow for a project sponsored by Rajiv Gandhi Science & Technology Commission, Govt, of Maharashtra.
Indian Institute of Chemical Technology (IICT), Hyderabad, a constituent of CSIR is a leading research Institute in the area of chemical sciences. The core strength of IICT lies in Organic Chemistry, and it continues to excel in this field for over six decades. The research efforts during these years have resulted in the development of several innovative processes for a variety of products necessary for human welfare such as drugs, agrochemicals, food, organic intermediates, adhesives etc. More than 150 technologies developed by IICT are now in commercial production.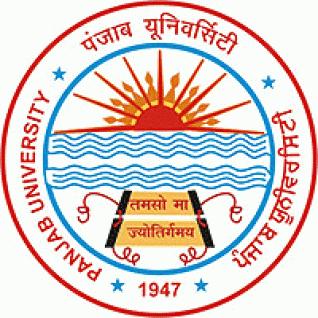 The University Institute of Pharmaceutical Sciences of the Panjab University is a premier institution of Pharmaceutical Education and Research in the country. The institute has covered a long and glorious journey of 76 years starting from Lahore in 1944 and finally settling to the present campus in Chandigarh at the foothills of Himachal. In its travelogue, the institute crossed multiple milestones and continue to head ahead towards the well-defined goals. The elevation of the status from department to the level of an institute i.e. University Institute of Pharmaceutical Sciences in 1994, and hosting of Indian Pharmaceutical Congress in the same year, two presidential honors of the Indian Pharmaceutical Congresses to its faculty members, a special recognition by the UGC by granting SAP in 1993 and COSIST in 1981 establishment of ICMR Advanced Centre for standardization of Drugs of Indian System of Medicine are some of the major hallmarks on the path treaded so far.
Applications are invited from the eligible candidates for the post of JRF @ Rs. 18000/- p.m. to work under the project entitled, "Polymorphs and cocrystals of some bioactive flavonoids: Preparation, characterization and evaluation" sanctioned by Department of Science and Technology, New Delhi. The applicant must have the following essential qualification:
At Merck, you'll find rewarding opportunities, diverse experiences and an unwavering commitment to ethics and integrity. As part of our global team, you'll collaborate with talented and dedicated colleagues whose sense of purpose complements your own.
Whatever your career path — whether it's research, sales, marketing, manufacturing, supply, IT, policy, or supporting our business in another way — Merck offers opportunities to develop and expand your career while making a true difference in people's lives.
Post: Project Leader (15301)
INC Research is a company headquartered in the United States and that the personal information collected on its websites may be sent to, stored or processed in the United States or to any other country in which INC Research or its affiliates, subsidiaries or agents maintain facilities. While INC Research is committed to providing your voluntarily disclosed employment application information with a reasonable level of privacy protection, you should know that the general level of protection for personal information in the United States may not be the same as that provided in other countries. By using the INC Research website and/or providing INC Research with personal identifiable information, you fully understand and unambiguously consent to the transfer and the collection and processing of such information in the United States.
Post: Project Specialist II
Highly motivated eligible candidates are invited for a walk-in interview for the following posts in Marine BioResource Centre, Jamnagar, on 3rd March, 2014:
Post: Administrative Assistant, Junior Research Fellow, Project Assistant
The National Institute of Immunology, New Delhi, is a leading research Institute in India with a long-standing reputation for scientific excellence. The institute is equipped with state-of-the-art infrastructure for pursuing research in immunology and allied sciences. The Institute also imparts vigorous long-term research training leading to a Ph.D degree.

Post: Research Associate
Banaras Hindu University ranks among the first few in the country in the field of academic and research output. This university has two campuses, 3 institutes, 16 faculties, 140 departments, 4 advanced centers and 4 interdisciplinary schools. The University is making its mark at the national and international levels in a number of frontier areas of Science, Social Science, Technology, Medicine and Agriculture etc.
National AIDS Control Organization (NACO) / UPSACS funded ART Center (M-21/43)
Post: Pharmacist