Pune
---
About Authors:
*Shrikrishna Baokar, Vinod Pawar, Smrutidevi Sonavane, Mahesh Rode, Deepali Kate
Shivnagar Vidya Prasarak Mandal's College of Pharmacy,
Malegaon (Bk II), Tal-Baramati,
Dist- Pune, Maharashtra, India- 413115
*krishnabaokar@gmail.com
ABSTRACT
A Simple, sensitive, specific, spectrophotometric method has been developed for detection of Metformine Hydrochloride in pure and pharmaceutical formulations. The optimum condition for the analysis of the drug was established. Metformine exhibits absorption at 228 nm and obeyed beers law in the concentration range 02 to 10 ppm. The correlation coefficient was found 0.9988 and slope of line 0.1148. The %R.S.D. for intra assay precision of the method was found 1.08 whereas Inter assay precision was found to be 0.4433 (Average). The sample solution was stable up to 24 hours. The assay results were found to be in good agreement with label claim. The degradation study was checked at different conditions like with acid, alkali, dry heat, oxidative and photolytic degradation. All the results found in degradation study were satisfactory. So this proposed method was simple sensitive, precise, quick and useful for routine quality control.
About Author:
Mr. Jagmohan Rai Agarwal,
M.Pharm (1968), Industrial experience SSI sector, nearly 37 years, retired from own Industry,
Founder President of M.P.Pharmacy Graduates' Association,
President: M.P.Pharmaceutical Manufacturers' Organisation,
Founder President : M.P. Small Scale Drug Manufacturers' Association,
President Indian Pharmaceutical Association, M.P. State Branch, Indore,
Recently submitted thesis for award of Ph.D. on title "Enforcement of Drug Laws-Globalization vis-à-vis Indian Drug Laws"
(Email: sharda_jollo@yahoo.co.in)
Quality of Pharmaceuticals has been a concern of the World Health Organisation (WHO) since its inception. The setting of global standards is requested in Article 2 of the WHO constitution which sites as one of the organisation's functions that it should develop, establish and promote International standards with respect to food, biological, pharmaceuticals and similar products.
Campbell (US FDA) was the first leading architect of the present Federal Food, Drug and Cosmetics Act passed in 1938. He differed sharply with 'Willey' in his belief that Court proceedings were not the only proper way to secure compliance.
Strategically located on NH4 at Balewadi, Pune, MITCON Institute of Management (MIMA) is a reputed institute, established in the year 2005 by MITCON Consultancy & Engineering Services Ltd, a well known consulting organization since 1982. Over the last 5 years, MIMA has carved a niche' for itself in highly specialized management verticals of Agribusiness, Pharmaceuticals, Biotechnology and Business Administration.
The Scholarship Scheme for Women Scientists for societal programmes is an initiative of the Department of Science & Technology. This scheme is addressed to women scientists and technologists who have a "break in their careers" due to social responsibilities but have desire to return to mainstream science and work as bench-level scientists. Women scientists desiring to apply for this scheme are required to develop research project/ proposals for disseminating science and technological solutions addressing issues at the grass roots for societal benefits.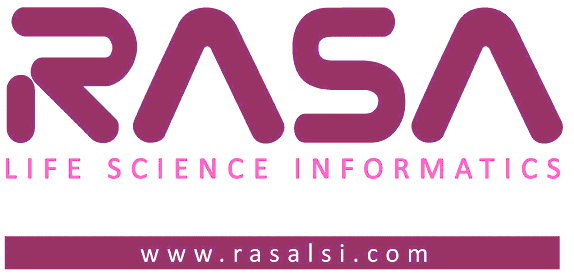 RASA Life Science Informatics, a Bio-Chemoinformatics company based in Pune, provides unmatchable training facilities to students and professionals in Life Science Informatics. We are now launching a 100% Job oriented Training program, Academic & Industrial Projects to enable anyone and everyone to get trained and get placed.
Titan Laboratories Pvt. Ltd. is the one of select few Company in india with dedicated state of art WHO GMP facility for producing high quality Sustained and Modified Release Pellets, DC Granules& Taste Masked Granules. The plant is located in green belt of mahad industrial zone about 180Kms from mumbai. It is strategically located on well connected Mumbai-Goa Highway.
Post: Executive Production
Headquartered in Mumbai India, GenPharma is with a powerful combination of skills and resources that provides a platform for delivering strong growth in today's rapidly changing healthcare environment.
Everyday, they strive to discover new medicines that are designed to improve the health and quality of life of patients around the world - medicines which are innovative, effective and which offer added benefits such as reduced side effects or better ways of functioning.
GPAT-2012 PAPER

{Answers are on the end page of question Paper}