Pune
---
The Indian Institute of Science Education and Research Pune is a premier institute dedicated to research and teaching in the basic sciences. Established in 2006, the institute falls under the purview of the Ministry of Human Resource Development (vide communication F.No. 22-8/2006-TS.1). As a unique initiative in science education in India, IISER aims to be a Science University of the highest caliber devoted to both teaching and research in a totally integrated manner, with state-of-the-art research and high quality education, thus nurturing both curiosity and creativity.
Agharkar Research Institute (ARI) is an autonomous, grant-in-aid research institute of the Department of Science and Technology (DST), Goverment of India. It was established in 1946 by the Maharashtra Association for the Cultivation of Science as MACS Research Institute and renamed as ARI in 1992 in honour and memory of its founder Director, late Professor S.P. Agharkar.
Post: Junior Research Fellow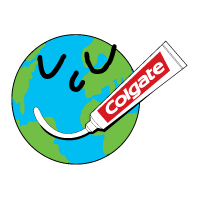 The Training and Development effort at Colgate-Palmolive is a direct outcome of the Individual Development Plan and the Business need. The business critical and individual specific needs are identified every year and a training needs inventory is drawn up.
Colgate's leadership position in the global marketplace is directly linked to the skill of our employees. Practical learning and professional growth are critical to our continued success. We invest generously in the training and education of Colgate people.
Indian Institute of Science Education and Research (IISER) Pune is a premier autonomous Institution established by the Ministry of Human Resource Development, Government of India, for promotion of high quality science education and research in the country.
Institute invites applications from Indian nationals for the following positions on contract basis under the funded projects: MULTIPLE VACANCIES ...
University of Pune, one of the premier universities in India, is positioned in the North-western part of Pune city. It occupies an area of about 411 acres. It was established on 10th February, 1948 under the Poona University Act. The university houses 46 academic departments. It is popularly known as the 'Oxford of the East'. It has about 118 recognized research institutes and 269 affiliated colleges offering graduate and under-graduate courses.
Panacea Biotec is a leading research based Health Management Company, with an annual turnover of approx. Rs. 830 Crores. We are engaged in research, development, manufacture & marketing of Vaccines, Bio-Pharmaceuticals and Pharmaceuticals (Rx & OTC) of international quality and Health Services. All Panacea Biotec plants are accredited by international agencies and they follow current Good Manufacturing Practices, as per WHO guidelines.We offer stimulating work environment & a career that spells growth. In tune with our plans, we require young, aggressive, dynamic, high performing and result oriented professional.
Post: BUSINESS DEVELOPMENT EXECUTIVE
SAVA Medica Limited is a leading pharmaceutical company based in India.
Human life is precious to us. That is why we, at SAVA Medica, are committed to provide such products which can improve human health & life at affordable cost.
To accomplish our aim we, at SAVA Medica, are engaged in manufacturing & marketing of the branded generic medicines at affordable prices.
Post: Purchase/Vendor Development Manager
Biorad Medisys Pvt. Ltd. is an Indian company providing the world with innovative life saving medical devices in the field of Urology, Gastro-enterology, Interventional Radiology and Gynecology. Our organization is committed to satisfying our customer's world wide with quality, cost effective products.
Sun Pharma make speciality pharmaceuticals and active pharmaceutical ingredients. Sun Pharma's brands are prescribed in chronic therapy areas like cardiology, psychiatry, neurology, gastroenterology, diabetology and respiratory.