Pune
---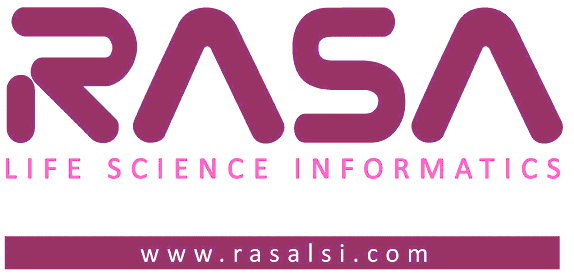 RASA Life Science Informatics is a CRISIL rated company that provides industrial training in Life Science domain. RASA has trained 300 personnel's from academia & industry of different background like CADD, Quality Control, Cheminformatics, Biotechnology, Microbiology, Life Science Software development , Pharmacy, Bioinformatics, NGS data analysis, Microarray Data analysis & Molecular biology to enhance & optimize their research & publication work.
Get hands on summer training on Quality Control, CADD Bio-Chem Informatics, R, Python, NGS data analysis, & Biological Database Development.
Milestones:
We have conducted 4 national levels workshops on different areas. We are first one to provide corporate training in Cheminformatics to Wipro; we have also imparted our expertise to Persistent Lab at the time of CADD workshop.
We have offered our expertise to Karnataka state women university Bijapur, Dharwad University Karnataka, NMIMS Mumbai, R. C. Patel College Shirpur, Sinhgad College Vadgaon, Rajmata Jijau College, for workshop in Bioinformatics, CADD and Cheminformatics Etc......
We provide Training and customized solutions for research organization, Universities, Pharma, Healthcare, Biotech and Agricultural industries.
Summer training and Projects:
Duration 45 days which includes 1 months training + 15 days project .
· Quality Control.
· Bioinformatics
· Molecular Modeling and Dynamics
· NGS data analysis
· CADD
· Molecular Biology
· Biological Database Development
· JAVA & BioJAVA
· R
· Python
<<View details of trainings >>
Features:
· Guest lecturers from Research Institutes and Industry persons.
· All the trainings are totally practical oriented with free software installed in your system.
· Certificate of summer training program.
· Latest knowledge of industry, Field, 90% hands on training exposure to research or corporate.
· CV making, HR session from Our HR department, soft skill development program
· Experienced faculty from industry & academics with 6 yrs of experience.
· Library Facility.
· Small batches so can be personal attention & to maintain the quality.
· Get the lab Experience & knowledge of various software, tools, techniques from RASA.
Important Dates:
Batch

Module Name

Early bird registration date

Last date of registration




1st May

CADD

15th April

20th April

Molecular Biology

Biological Database Development




15th May

JAVA & BioJAVA

30th April

5th May

R

Python

Quality Control




1st June

Bioinformatics

15th May

20th May

Molecular Modeling and Dynamics

NGS
Please note:
· 8 seats per batch.
· Duration: 45 days that includes, 1 months training + 15 days project.
For any query please feel free to contact us on
RASA Life Science Informatics.
E-mail: info@rasalsi.com
Phone: +91.20.65600408 / 7875692349 / 8411927535 / 7875793891.
Location: 301, 3rd Floor, Dhanashree Apartment, Opposite Chittaranjan Vatika, Model Colony, Shivaji Nagar, Pune – 411016.
http://www.rasalsi.com [Facebook] [Blogger]

National Chemical Laboratory (CSIR-NCL), Pune, established in 1950, is a constituent laboratory of Council of Scientific and Industrial Research (CSIR). CSIR-NCL is a science and knowledge based research, development and consulting organization. It is internationally known for its excellence in scientific research in chemistry and chemical engineering as well as for its outstanding track record of industrial research involving partnerships with industry from concept to commercialization.
Applications are invited on plain paper for filling up temporary position(s) of Project Assistant (PA II) under 12th Five year plan project under 'Chemical Sciences Cluster' on contract basis, as per the following details:
inVentiv Health Clinical, a leader in drug development services, has a global infrastructure, therapeutic expertise, and commitment to quality that is unmatched in the industry. For pharmaceutical, biotechnology, generic drug, and medical device companies of all sizes around the world, inVentiv Health Clinical can help you transform promising ideas into commercial reality.
Post: Safety Associate I
Global Institute of Regulatory Affairs (GIRA) is a change that will help you begin & grow your career in Pharma Industry. GIRA through its industrial expertise offers quality educational programs in the field of Regulatory Affairs and QA/QC. It offers Full time, Part time and Distance Learning courses; this flexibility ensures prior commitments are taken care of and at the same time skills are added to their CVs.
Certifications: GIRA is an ISO Certified Institute as per the norms of ISO 9001:2008. It is Accredited by Joint Accreditation System of Australia & New Zealand (JAS-ANZ).
Distance Learning Courses Offered by GIRA:
* Post Graduate Program in Regulatory Affairs (PGDRA- 10 months)
* Certificate Course in e-CTD (4 months)
* Certificate Course in QA/QC (6 months)
Note: Fast Track mode also available for the above given courses.
Program Highlights:
* Completely Online (From Admission to Examination)
* Industry Accepted Course Curriculum & Certificate
* Experienced and Quality Faculty
* Online Examination (Exams from Home)
* Online Interaction (Discussion Forums, GIRA Blog)
* 100 % Placement Assistance & Career Guidance
Candidates Pursuing Courses from GIRA are associated with:
Emcure Pharmaceutical Ltd, Novartis Pharma, Dr Reddys Laboratories Ltd, Wockhardt Pharma, Cipla, Glenmark Pharmaceuticals, Himalaya Company, USV Limited, Mylan Labs, Glaxo Company, Macleods Pharma, Ranbaxy Pharma, Torrent Pharmaceuticals, TCS etc.. etc.. etc..
Synapse Labs is a Contract Research Organization (CRO) which offers a range of services to the Pharmaceutical and Biotechnology industry. We are dedicated to quality service, with focus on reducing time and cost, We are achieving this by understanding client requirement and working close with them to match their timeline. Synapse Labs offers services in Bioavailability/Bioequivalence Studies, Clinical Research (Phase II-IV), Data Management, Biometrics as well as formulation development and much more.
Post: QA Bioanalytical Research 01 Number
PharmaTutor is mainly intended to promote rapid publication (original research articles, review articles, and Short communication) in all fields of Pharmaceutical, Health and allied biosciences. PharmaTutor will primarily publish the manuscripts on original work; either experimental or theoretical that adheres to scientific excellence pertaining to Pharmaceutical, Health and allied biosciences.

Publication of Vol 2 Issue 05 is scheduled in May 2014. We call upon the authors, researchers and colleagues to contribute the articles for upcoming issues (May 2014 & next issues).

ARTICLES ARE INDEXED IN GOOGLE SCHOLAR, CAS.

You can read past issues online at any point of time on:
http://www.pharmatutor.org/magazines/latest-issues
NOW YOU CAN ALSO PUBLISH YOUR ARTICLE ONLINE AND YOU WILL GET CERTIFICATE FOR SUBMISSION.

SUBMIT YOUR ARTICLE/PROJECT/SHORT COMMUNICATION ALONG WITH YOUR SCAN PHOTOGRAPH AND COPYRIGHT FORM AT editor-in-chief@pharmatutor.org
---
Carrying forth the Apeejay Stya legacy of over 45 years of excellence in education
School of Pharmaceutical Sciences
Experience the International Edge...
· Established on the academic pattern of the lvy League universities of the USA
· Trans-disciplinary and Liberal Arts approach
· Strong industry linkages to facilitate training & placement
· Truly global campus with students from over 15 countries
Awards & Accolades
· Best Innovation by Private University at World Education Summit 2012
· No.1 in Innovative Teaching Techniques & No. 3 in Most Reputed Faculty as per TOI B-School Ratings 2013 (North Region)
· Mr. Aditya Berlia, Co-Founder & Pro-Chancellor, Apeejay Stya University, received the 'Outstanding Educational Entrepreneur' award at the World Education Congress Global Awards 2013.
· ASU has been conferred the 'CSR Excellence in Education Award 2013' by Competition Success Review (CSR) magazine in recognition of exceptional contribution made by institutions in their respective areas like education, scientific research, etc.
· E-Gov. Campus of Gurgaon District, Haryana (India) by the Ministry of Communications & Information Technology, in collaboration with the United Nations
· Best Engineering Institute in North India at National Education Awards 2013 by ET Now
Health Management and Research Institute is a registered non-profit organization based in Hyderabad, Andhra Pradesh. HMRI is supported by Piramal Foundation. and works towards making healthcare accessible, affordable and available to all segments of the population, especially those most vulnerable. In order to achieve this goal, HMRI leverages cutting edge information and communication technologies to cut costs without compromising quality as well as public-private partnerships to scale its solutions throughout India and beyond.
HMRI envisions a future in which all vulnerable groups have the necessary information to make informed decisions regarding their health and affordable, available and accessible high quality health infrastructure to support the realization of those decisions.

Post: Pharmacist and Nursing Staff

At Roche, 80,000 people across 150 countries are pushing back the frontiers of healthcare. Working together, we've become one of the world's leading research-focused healthcare groups. Our success is built on innovation, curiosity and diversity.
Roche Diagnostics India, with a sales turnover of INR 150 crores, nurtures an open, flexible and challenging work environment, which allows for rapid career progression. Favored by its geographic location in the heart of Europe, the Basel area is one of the most dynamic economic regions in Switzerland — a great place to live and work.

Post: Senior Area Sales Manager- Pune
ABOUT AUTHORS:
*1Baokar Shrikrishna, 1Annadate Amol, 2Undare Santosh
1Department of Pharmaceutical Chemistry, SVPM's College of Pharmacy, Malegaon (Bk II), Tal-Baramati, Dist- Pune, Maharashtra, India
2P.G. Department of chemistry, Balbhim arts, science and commerce college, Beed
krishnabaokar@gmail.com

ABSTRACT
A Simple, sensitive, specific, spectrophotometric method has been developed for the detection of Lumefantrine in pure and Pharmaceutical formulations. The optimum condition for the analysis of the drug was established. Lumefantrine shows maximum absorption at 228 nm and obeyed beers law in the concentration range 10 to 50 µg/ml.
The correlation coefficient was found to be 0.999 and slope of line was found to be 0.0635. The percent S.D. for intra assay precision of the method was found to be 1.85% whereas Inter assay precision was found to be 0.44%. The sample solution was stable up to 24 hours. The assay results were found to be in good agreement with label claim.
The proposed method was simple sensitive, precise, quick and useful for routine quality control.