Ph.D
---
Sri Ramachandra University was established in the year 1985 as part of the Sri Ramachandra Education & Health Trust under the leadership of Shri N.P.V. Ramasamy Udayar. Ever since its inception, the institute grew from strength to strength gaining the status of a "Deemed University" in September, 1994 under Section 3 of the University Grants Commission Act, 1956.
Applications are invited for Entrance Examination for admission to Ph.D. Programme (Part Time) from eligible candidates
Indian Institute of Chemical Technology, Hyderabad is a premier R&D Institute in India. The Institute had its origin as the Central Laboratories for Scientific & Industrial Research (CLSIR), established in 1944 by the then Government of Hyderabad State. After integration of Hyderabad State with the Indian Union, the laboratory expanded with its growing activities. The main building was formally opened by Pandit Jawaharlal Nehru, the then Prime Minister of India on January 2, 1954. In 1956, the Central Laboratories came under the aegis of the Council of Scientific & Industrial Research (CSIR), New Delhi and was renamed Regional Research Laboratory, Hyderabad (RRL-H).

Osmania University, established in 1918, is the seventh oldest in India, the third oldest in south India and the first to be established in the erstwhile princely state of Hyderabad. Throughout its existence of over eight decades, it has shown remarkable progress and sustained an integrated development of all faculties. It has significantly contributed to the academic and economic development of not only the region but also of the Country. Its alumni have distinguished themselves nationally and internationally in various spheres of life and are spread far and wide around the world.

Agharkar Research Institute (ARI) is an autonomous, grant-in-aid research institute of the Department of Science and Technology (DST), Goverment of India. It was established in 1946 by the Maharashtra Association for the Cultivation of Science as MACS Research Institute and renamed as ARI in 1992 in honour and memory of its founder Director, late Professor S.P. Agharkar.

BIT, Mesra is a "Deemed University" under Sec. 3 of the U.G.C. Act 1956. It functions under the overall supervision, direction and control of a high power Board of Governors, comprising representatives of the Ministry of Education, Government of India, the U.G.C., the State Government, The Chancellor, the AICTE, The Hindustan Charity Trust and the Institute Faculty. Shri G.P. Birla is the Chairman of the Board of Governors.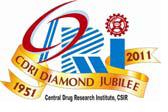 In order to harness the bioactive principles from the vast marine biota occurring in Indian waters for human therapeutic purposes, Ministry of Earth Sciences, Government of India, has been implementing a multidisciplinary and multi-institutional Research and Development programme on "Development of potential drugs from ocean (Short title : Drugs from the Sea)" since, 1991 with participation of several research labs & Universities under the coordination of CSIR-Central Drug Research Institute (CSIR-CDRI), Lucknow.