Ph.D
---

Dr. Reddy's Laboratories (NYSE: RDY) is an emerging global pharmaceutical company with proven research capabilities. The company is vertically integrated with a presence across the pharmaceutical value chain. It produces finished dosage forms, active pharmaceutical ingredients and biotechnology products and markets them globally, with focus on India, US, Europe and Russia. The Company conducts research in the areas of cancer, diabetes, cardiovascular, inflammation and bacterial infection.
Unichem Laboratories has grown to become one of India's most respected pharmaceutical companies. It is committed to delivering better health through superior products. By combining strategic research and in-depth industry knowledge, Unichem aims to transform itself into a global pharmaceutical drug company with an increasing focus on cutting-edge research and developed markets.

About Authors:
Dr. Amit Gangwal,
Smriti College of Pharmaceutical Education,
Indore
Abstract
For running any business or organization their products or services should be of utmost quality keeping other things aside. These products or services are known in commerce by their names. These names are called brand names and these are assigned by the owner or innovator or researcher or sponsor of that product or service depending on the type of produce and various parameters. Though company introduces the brand in commerce but after its (brand's) establishment, brand becomes the identity of company. Brand names are most important attribute of a product after its quality and packing from end user's (customer) point of view. Successful brand names never escape from the memory of consumer. Few such brand names are Bislery, Maggi, Vicks, Surf Excel, Coca-Cola, Google etc. Few reputed and well known pharmaceutical brands are Corex, Lipitor, Gleevac, Viagra etc. In present article various process to name a drug and a pharmaceutical formulations' name (brand name) have been described. Article throws light on generic, chemical and brand names of a drug or formulations besides few case studies and guidelines.
About Authors:
Shiv Kumar Mishra, Vinita Pawar, Archana Tiwari
M.Tech Biotech
RGPV, Bhopal (MP)
Diabetes mellitus is a very common disorder in all over the world, often simply referred to as diabetes, is a group of metabolic diseases (Also known as metabolic syndrome and a slow poison) in which a person has high blood sugar, either because the body does not produce enough insulin, or because cells do not respond to the insulin that is produced. Cause classical symptoms like polyuria (frequent urination), polydipsia (increased thirst) and polyphagia (increased hunger).
A global healthcare leader, Novartis has one of the most exciting product pipelines in the industry today. A pipeline of innovative medicines brought to life by diverse, talented and performance driven people. All of which makes them one of the most rewarding employers in their field.
An Associate Institute of the University of Hyderabad, the Institute of Life Sciences (ILS) is a not-for-profit institute that aims to conduct innovative research in unifying areas of chemistry, biology and chemical biology.
The Indian Council of Medical Research (ICMR), New Delhi, the apex body in India for the formulation, coordination and promotion of biomedical research, is one of the oldest medical research bodies in the world.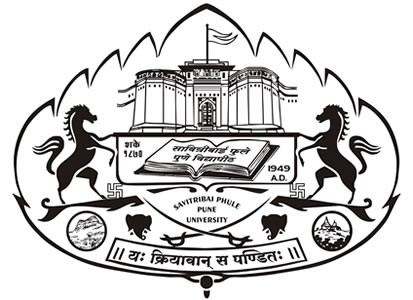 Ravindra Gambhirrao Sapkal College of Pharmacy is started in 2008-09. Institute caters Degree course in Pharmacy and Post graduate course in Quality Assurance Techniques. Since its inception institute is striving hard for budding pharmacist.
Jaipur National University (JNU), Jaipur came into existence in the year 2007. Two professional institutes of the seedling Group, established in 2002, with several technical & professional programmes of studies, were merged with the University to form a major part of the University. In 2008 the University was visited by an expert panel of UGC members which accorded approval to our programmes under clause 2(f) of the UGC Act, 1956.The School of Distance Education was accorded approval by the Joint Committee of the UGC- AICTE- DEC for offering programmes through Distance Education Mode.