Ph.D
---
Applications are invited from eligible computer literate candidates for filling up of the posts as mentioned below under National Rural Health Mission, Odisha on contractual basis and subject to renewal as per the society norms. Performance Incentives and Annual increment is admissible as per the norms of the society besides the remuneration noted against each post. Upper age limit for applicants with MBBS background 68 years and for others 65 years as on 05.01.2013. Remuneration mentioned below are negotiable.
Anna University Chennai Regional Office Tiruchirappalli (Formerly Anna University Tiruchirappalli) has been established as a Annal University Chennai Regional Office Tiruchirappalli by the Government of Tamilnadu. The Regional Office is functioning from 01-08-2012 at Tiruchirappalli, which is famously known as Rock Fort city. The Regional Office is situated 17Kms away in the main highway of Tiruchirappalli to Pudukkottai.
Post: Research Associate, Junior Research Fellow

Shri Ram Murti Smarak College of Engineering & Technology, Bareilly & Lucknow are the self financed institutes managed and run by SRMS Trust. It is founded in 1996 and the college has demonstrated perennial evidence of merit and quality by achieving a respectable position among all parallel private and govt. colleges of UP Technical University. The college offers comprehensive facilities for achieving the highest standards of academic excellence for students and faculty and college is also selected for TEQIP of National Project Implementation Unit of Govt. of India to be financed by World Bank.

Naraina Group of Institutions, one ol the top institution in engineering & management In north India, Is looking for committed faculty/staff having passion for their work. Applications are invited urgently far the following posts.
Post: Assistant Professor, Associate Professor, Professor in Management Programme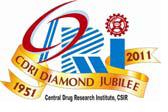 CSIR-Central Drug Research Institute, Lucknow is a premier R&D Institute under the aegis of the Council of Scientific and Industrial Research (CSIR), New Delhi which is an autonomous body under Department of Scientific and Industrial Research, Government of India. The institute is engaged in the development of new drugs and diagnostics in various therapeutic areas like malaria, tuberculosis, filarial, leishmania, cancer, thrombosis, hypertension, dementia, diabetes, lipid disorders, gastric ulcer, osteoporosis, prostatic hyperplasia, etc.
Saroj Educational Group (SEG) is self financed educational group offering highest standard of quality education of students across India.
In pursuance of the recommendations of Knowledge Commission, Krishna University has been established vide Andhra Pradesh Act.No.4 off 1991, G.O' Ms. No.89 Higher Education (U.E.II) dated 25/06/2008 and G.O Ms. No.109, Higher Education (U.E.II) department dated 14/07/2008, with the state government's initiative at Machilipatnam, as head quarters of Krishna district of Andhra Pradesh. On 23/04/08, Honble Chief Minister Dr.Y Rajasekhar Reddy has laid the foundation stone for the University.
The Pacific University has come into existence by virtue of an special Act of Rajasthan State Assembly and is sponsored by the Pacific Academy of Higher Education & Research Society. Ever since its humble beginning in the 1997, with the establishment of Pacific Institute of Management & Pacific Commerce College,it is striving to make its mark on the national educational map.
Nirma University (NU) was established in the year 2003 as a Statutory University under a Special Act passed by the Gujarat State Legislative Assembly. The University Grants Commission (UGC) has recognized Nirma University under Section 2(f) and the University is also accredited by National Assessment and Accreditation Council (NAAC). Nirma University is a member of the Association of Indian Universities (AIU) and the Association of Commonwealth Universities (ACU). In addition to Institute of Pharmacy, the other constituent institutes of the University include Institute of Technology, Institute of Diploma Studies, Institute of Law, Institute of Management, and Institute of Science.