Ph.D
---
This is a college established in 2004 offering B.Pharmacy, M.Pharmacy-in Four Specialisations: Pharmaceutics, Pharmacology, Pharmaceutical analysis & Quality assurance, Pharm Chemistry. Located in Vissannapeta, near Nuzvid of Krishna District.
Post: Professors - 4 posts

Indian Institute of Chemical Technology (IICT), Hyderabad, a constituent of CSIR is a leading research Institute in the area of chemical sciences. The core strength of IICT lies in Organic Chemistry, and it continues to excel in this field for over six decades. The research efforts during these years have resulted in the development of several innovative processes for a variety of products necessary for human welfare such as drugs, agrochemicals, food, organic intermediates, adhesives etc. More than 150 technologies developed by IICT are now in commercial production.
CSIR-IICT is conducting Walk-in-lnterview for the following positions on a purely temporary basis for the sponsored projects at 10.00 A.M on 2nd July 2014 at IICT Hyderabad:
Post: Research Associate, Sr.Project Fellow, Project Fellow, Project Assistant-III, Project Assistant-II
Dr. Reddy's Institute of Life Sciences (DRILS), Hyderabad has created DRILS Fellowship Program for Innovation in Integrated Disciplines of Chemistry and Biology, to identify and foster exceptional scientists to pursue innovation in areas of significant pharmaceutical interest.
This is an Initiative designed for development of talent pool for emerging R&D needs of Pharma / Life Science industries.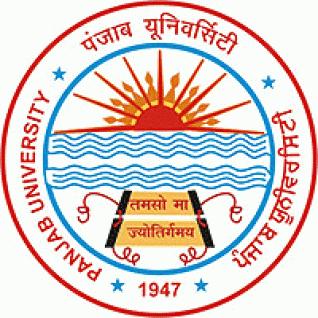 The University Institute of Pharmaceutical Sciences of the Panjab University is a premier institution of Pharmaceutical Education and Research in the country. The institute has covered a long and glorious journey of 76 years starting from Lahore in 1944 and finally settling to the present campus in Chandigarh at the foothills of Himachal. In its travelogue, the institute crossed multiple milestones and continue to head ahead towards the well-defined goals. The elevation of the status from department to the level of an institute i.e. University Institute of Pharmaceutical Sciences in 1994, and hosting of Indian Pharmaceutical Congress in the same year, two presidential honors of the Indian Pharmaceutical Congresses to its faculty members, a special recognition by the UGC by granting SAP in 1993 and COSIST in 1981 establishment of ICMR Advanced Centre for standardization of Drugs of Indian System of Medicine are some of the major hallmarks on the path treaded so far.
Post: Junior Research Fellow
National Institute for Research in Reproductive Health (NIRRH), formerly known as Institute for Research in Reproduction is a premier research institute of the Indian Council of Medical Research (ICMR). It is situated in the vicinity of a number of hospitals and research institutes in central Mumbai. Since its inception in 1970, it has been making vigorous efforts to improve the reproductive health of people through research, education and health care services.
Applications are invited through Walk-in-Interview on 07-07-2014 between 09:00 hrs. and 12:00 hrs. for the following vacancy under Non-Institutional ad-hoc project.
Post: Research Associate
The history of Jamia Hamdard begins with the establishment of a small Unani clinic in the year 1906 by Hakeem Hafiz Abdul Majeed, one of the well-known practitioners of Unani System of Medicine of his time. Hakeem Hafiz Abdul Majeed had a vision of making the practice of Unani Medicine into a scientific discipline so that Unani medicines could be dispensed in a more efficacious manner to patients. He gave the name "Hamdard" to his venture which means "sympathy for all and sharing of pain". His illustrious son, Hakeem Abdul Hameed, carried forward the philosophy and objectives of Hamdard in independent India. Even at the time of partition of India in 1947, Hakeem Abdul Hameed was dreaming of setting up a complex of educational institutions which would concentrate on highlighting the contribution of Islam and Islamic culture to Indian civilization and development of Unani medicines for curing diseases.
Applications are invited for appointment of teachers for the following positions in the Department of Management purely on contract basis through walk-in interview for a Semester of the academic session 2014-2015.
Modern institute of pharmaceutical sciences is the vibrant organization with well equipped and sophisticated facilities. The institute has its own two pharmaceutical industries which in total give a wide practical exposure to pharmaceuticals.
Post: Principal
Guru Nanak Dev University was established at Amritsar on November 24, 1969 to mark the 500th birth anniversary of Sri Guru Nanak Dev Ji. It is both a residential and an affiliating university. In conceiving the future course of the University, the objectives enshrined in the Guru Nanak Dev University Act 1969, emphasised that the new University would make provision for imparting education and promoting research in the humanities, learned professions, sciences, especially of applied nature and technology

Telangana University pledges itself to uphold and promote the academic excellence. And to mould the enlightened personalities of the students to become leaders in their chosen fields to turn them the torch-bearers for the just and humane society. Telangana University is having an avowed goal of bringing quality higher education to the doorstep of the people of Nizamabad and Adilabad districts. The cherished ideals are to impart quality education by showing unequivocal commitment at all levels and to ignite the minds of the young students for the service of the nation.
The Telangana University, Nizamabad recruiting Academic Consultants on temporary basis in the following subjects as per the schedule given below:
Post: Consultants
Baba Farid University of Health Sciences was established under an Act passed by the Legislature of the State of Punjab in July, 1998. The mission of the University is to create an intellectual, academic and physical environment, conducive to free flow of ideas and exchange of information between various faculties of the University and between this University and other Universities of Health Sciences in the country and abroad,thereby opening a window to the world for the health professionals, health planners, health managers, biomedical and social scientists and educators in health sciences of the country.
Applications are invited on or before 3.7.2014 from the eligible candidates for filling up the following vacant posts on Regular/Adhoc/Contract basis in the University/ constituent college of the University: