Ph.D
---
This centre which was started by ICMR basically to solve problems in blood banking, slowly branched out successfully to initiate research in various other related areas of immunohaematology viz. biochemical genetics, red cell enzymopathies and hemoglobinopathies, population genetics, antenatal serology, Immunology, HLA etc. In the first twenty five years, using limited space, limited resources and budget, talented and highly enthusiastic young scientists from the center under the guidance of dynamic stalwarts Dr. H M Bhatia and Dr. A J Baxi could produce as many as 271 publications of which 71 were published in prestigious international journals. The centre had many discoveries to it's credit. Seeing this progress, ICMR decided to rechristen BGRC as 'Institute of Immunohaematolgy' at the time of the Silver Jubilee Celebrations of the Institute in 1982 to accommodate all the departments of the centre under one roof.
Applications are invited up to 30th June, 2014 for following the posts at this Institute on a consolidated salary for the period of Two years. Extendable up to 3 years. The appointment will be made on purely temporary basis.
The National Institute of Immunology (NII) is committed to advanced research addressing the basic mechanisms involved in body's defence to identify modalities for manipulation of the immune system to provide protection against diseases and understand mechanisms that can be used to target disease processes for intervention. The institute's research thrust areas under immunology and related disciplines cluster in four main themes, namely, infection and immunity, molecular design, gene regulation and reproduction and development, where cutting edge research in modern biology is being carried out.
Post: Research Associate (One Position only)
DBT IOC Centre is a collaborative venture of Department of Biotechnology (DBT) and Indian Oil Corporation Limited (IOC) and located at IndianOil-R&D Centre in Faridabad. The main focus of the centre is on advance research in frontiers areas like Lignocellulosic ethanol, Algal biofuels, Gas fermentation and Bio-hydrogen. Applications are invited for purely tenure track positions for 1 to 2 years. This Centre offers excellent research facilities and a stimulation environment.
Post: Scientific Officer, Research Associate, Project Associate, Project Assistant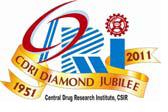 CSIR-Central Drug Research Institute, Lucknow is a premier R&D Institute under the aegis of Council of Scientific and Industrial Research (CSIR), New Delhi which is an autonomous body under Department of Scientific and Industrial Research, Government of India. The institute is engaged in the development of new drugs and diagnostics in various therapeutic areas like malaria, tuberculosis, filarial, leishmania, cancer, thrombosis, hypertension, dementia, diabetes, lipid disorders, gastric ulcer, osteoporosis, prostatic hyperplasia, etc.
Walk-in-interview for engagement of Project Staff under different Projects to be held on 02-07-2014 (For Position Code No. 001 & 002 Life Sciences) and 03-07-2014 (For Position Code No. 003 to 005 Pharma Group & Computer Science) as per the details given below:
This is a college established in 2004 offering B.Pharmacy, M.Pharmacy-in Four Specialisations: Pharmaceutics, Pharmacology, Pharmaceutical analysis & Quality assurance, Pharm Chemistry. Located in Vissannapeta, near Nuzvid of Krishna District.
Post: Professors - 4 posts

Indian Institute of Chemical Technology (IICT), Hyderabad, a constituent of CSIR is a leading research Institute in the area of chemical sciences. The core strength of IICT lies in Organic Chemistry, and it continues to excel in this field for over six decades. The research efforts during these years have resulted in the development of several innovative processes for a variety of products necessary for human welfare such as drugs, agrochemicals, food, organic intermediates, adhesives etc. More than 150 technologies developed by IICT are now in commercial production.
CSIR-IICT is conducting Walk-in-lnterview for the following positions on a purely temporary basis for the sponsored projects at 10.00 A.M on 2nd July 2014 at IICT Hyderabad:
Post: Research Associate, Sr.Project Fellow, Project Fellow, Project Assistant-III, Project Assistant-II
Dr. Reddy's Institute of Life Sciences (DRILS), Hyderabad has created DRILS Fellowship Program for Innovation in Integrated Disciplines of Chemistry and Biology, to identify and foster exceptional scientists to pursue innovation in areas of significant pharmaceutical interest.
This is an Initiative designed for development of talent pool for emerging R&D needs of Pharma / Life Science industries.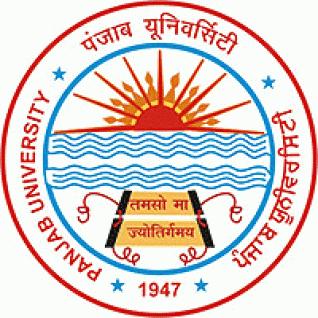 The University Institute of Pharmaceutical Sciences of the Panjab University is a premier institution of Pharmaceutical Education and Research in the country. The institute has covered a long and glorious journey of 76 years starting from Lahore in 1944 and finally settling to the present campus in Chandigarh at the foothills of Himachal. In its travelogue, the institute crossed multiple milestones and continue to head ahead towards the well-defined goals. The elevation of the status from department to the level of an institute i.e. University Institute of Pharmaceutical Sciences in 1994, and hosting of Indian Pharmaceutical Congress in the same year, two presidential honors of the Indian Pharmaceutical Congresses to its faculty members, a special recognition by the UGC by granting SAP in 1993 and COSIST in 1981 establishment of ICMR Advanced Centre for standardization of Drugs of Indian System of Medicine are some of the major hallmarks on the path treaded so far.
Post: Junior Research Fellow
National Institute for Research in Reproductive Health (NIRRH), formerly known as Institute for Research in Reproduction is a premier research institute of the Indian Council of Medical Research (ICMR). It is situated in the vicinity of a number of hospitals and research institutes in central Mumbai. Since its inception in 1970, it has been making vigorous efforts to improve the reproductive health of people through research, education and health care services.
Applications are invited through Walk-in-Interview on 07-07-2014 between 09:00 hrs. and 12:00 hrs. for the following vacancy under Non-Institutional ad-hoc project.
Post: Research Associate
The history of Jamia Hamdard begins with the establishment of a small Unani clinic in the year 1906 by Hakeem Hafiz Abdul Majeed, one of the well-known practitioners of Unani System of Medicine of his time. Hakeem Hafiz Abdul Majeed had a vision of making the practice of Unani Medicine into a scientific discipline so that Unani medicines could be dispensed in a more efficacious manner to patients. He gave the name "Hamdard" to his venture which means "sympathy for all and sharing of pain". His illustrious son, Hakeem Abdul Hameed, carried forward the philosophy and objectives of Hamdard in independent India. Even at the time of partition of India in 1947, Hakeem Abdul Hameed was dreaming of setting up a complex of educational institutions which would concentrate on highlighting the contribution of Islam and Islamic culture to Indian civilization and development of Unani medicines for curing diseases.
Applications are invited for appointment of teachers for the following positions in the Department of Management purely on contract basis through walk-in interview for a Semester of the academic session 2014-2015.