Ph.D
---
Dr. B.R. Ambedkar Center for Biomedical Research (ACBR) is a unique center under the University of Delhi where a multispeciality group of scientists work as a cohesive team and participate in active teaching and research. The absence of formal departmental setup provides an excellent environment where each faculty is free to interact with each other and contribute to better teaching and research in the complementary areas.
Applications are invited from young scientists with outstanding track records, below the age of 35 years, for the NII-Young Investigator Award, to undertake cutting-edge research in fundamental or translational research in immunological and related sciences, under the mentorship of a faculty member.

Post: Scientists

Thermo Fisher Scientific Inc. (NYSE: TMO) is the world leader in serving science. Our mission is to enable our customers to make the world healthier, cleaner and safer. With revenues of $17 billion, we have approximately 50,000 employees in 50 countries and serve customers within pharmaceutical and biotech companies, hospitals and clinical diagnostic labs, universities, research institutions and government agencies, as well as in environmental and process control industries. We create value for our key stakeholders through three premier brands, Thermo Scientific, Fisher Scientific and Unity™ Lab Services, which offer a unique combination of innovative technologies, convenient purchasing options and a single solution for laboratory operations management. Our products and services help our customers solve complex analytical challenges, improve patient diagnostics and increase laboratory productivity.
Post: Scientist II Molecular Biology
Institute of Nuclear Medicine and Allied Sciences (INMAS), Delhi under the aegis of Defence Research and Development Organisation (DRDO), is engaged in research and developmental work in radiation sciences, Neuro-Computing and Medical Image Processing. INMAS is looking for meritorious young researchers for pursuing research in the frontier areas at INMAS. The Institute invites applications from young and meritorious Indian nationals who are creative, have passion and desire to pursue R&D in frontier areas. INMAS possesses ambience of a research cum academic institute coupled with an advanced R&D infrastructure in a mission mode. It provides the best infrastructure, motivation and personality development prospects for talented students, dreaming of unparalleled success in their professional endeavors. INMAS provides state of the art research facilities for undertaking pioneering research with defence applications.
Post: Research Associate (RA) (Maximum Tenure- Two Years)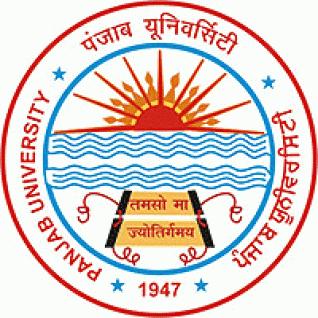 The University Institute of Pharmaceutical Sciences of the Panjab University is a premier institution of Pharmaceutical Education and Research in the country. The institute has covered a long and glorious journey of 76 years starting from Lahore in 1944 and finally settling to the present campus in Chandigarh at the foothills of Himachal. In its travelogue, the institute crossed multiple milestones and continue to head ahead towards the well-defined goals. The elevation of the status from department to the level of an institute i.e. University Institute of Pharmaceutical Sciences in 1994, and hosting of Indian Pharmaceutical Congress in the same year, two presidential honors of the Indian Pharmaceutical Congresses to its faculty members, a special recognition by the UGC by granting SAP in 1993 and COSIST in 1981 establishment of ICMR Advanced Centre for standardization of Drugs of Indian System of Medicine are some of the major hallmarks on the path treaded so far.
Post: Professor

A global healthcare leader, Novartis has one of the most exciting product pipelines in the industry today. A pipeline of innovative medicines brought to life by diverse, talented and performance driven people. All of which makes them one of the most rewarding employers in their field.

Post: Analytical Scientist II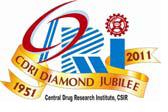 CSIR-Central Drug Research Institute, Lucknow is a premier R&D Institute under the aegis of Council of Scientific and Industrial Research (CSIR), New Delhi which is an autonomous body under Department of Scientific and Industrial Research, Government of India. The institute is engaged in the development of new drugs and diagnostics in various therapeutic areas like malaria, tuberculosis, filarial, leishmania, cancer, thrombosis, hypertension, dementia, diabetes, lipid disorders, gastric ulcer, osteoporosis, prostatic hyperplasia, etc.
Walk-in-interview for engagement of Project Staff under different Projects to be held on 18-09-2014 (For Position Code No. 001 to 009) and 19-09-2014 (For Position Code No. 010 to 016 ) as per the details given below:-

Maharshi Dayanand University, ab initio established as Rohtak University, Rohtak, came into existence by an Act No. 25 of 1975 of the Haryana Legislative Assembly in 1976 with the objective to promote inter-disciplinary higher education and research in the fields of environmental, ecological and life sciences. It was rechristened as Maharshi Dayanand University in 1977 after the name of a great visionary and social reformer, Maharshi Dayanand. It had a unitary and residential character in its nascent stage, but became an affiliating University in November 1978. The University secured the recognition of University Grants Commission – the higher education regulatory body of India - for central Govt. grants in Feb. 1983.
Post: Junior Research Fellow/Senior Research Fellow/Research associate in CSIR funded research project
CSIR - Institute of Microbial Technology, Sector-39/A, Chandigarh desires to engage Research Associate/Senior Project Fellows/ Project Fellows/ Project Assistant, Research Intern on purely temporary basis on contract under DBT/CSIR sponsored project at IMTECH. However, the number of positions may vary depending upon the requirement of the Institute. A General Panel will be operative for a maximum period of one year from the date of interview.
Post: Research Associate, Senior Project Fellow, Project Assistant, Project Fellow, Research Intern, Senior Research Fellow

National Brain Research Centre is the only institute in India dedicated to neuroscience research and education. Scientists and students of NBRC come from diverse academic backgrounds, including biological, computational, mathematical, physical, engineering and medical sciences, and use multidisciplinary approaches to understand the brain. Located in the foothills of the Aravali range in Manesar, Haryana, NBRC is an autonomous institute funded by the Department of Biotechnology, Government of India, and is also a Deemed University.
NATIONAL BRAIN RESEARCH CENTRE (NBRC), Manesar-122 051, Gurgaon, requires one Research Associate in Prof. Neeraj Jain's Laboratory for a Project funded by Department of Biotechnology.
Post: Research Associate