Ph.D
---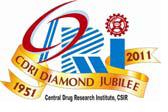 CSIR-Central Drug Research Institute, Lucknow is a premier R&D Institute under the aegis of Council of Scientific and Industrial Research (CSIR), New Delhi which is an autonomous body under Department of Scientific and Industrial Research, Government of India. The institute is engaged in the development of new drugs and diagnostics in various therapeutic areas like malaria, tuberculosis, filarial, leishmania, cancer, thrombosis, hypertension, dementia, diabetes, lipid disorders, gastric ulcer, osteoporosis, prostatic hyperplasia, etc.
Walk-in-interview for engagement of Project Staff under different Projects to be held on 18-09-2014 (For Position Code No. 001 to 009) and 19-09-2014 (For Position Code No. 010 to 016 ) as per the details given below:-

Maharshi Dayanand University, ab initio established as Rohtak University, Rohtak, came into existence by an Act No. 25 of 1975 of the Haryana Legislative Assembly in 1976 with the objective to promote inter-disciplinary higher education and research in the fields of environmental, ecological and life sciences. It was rechristened as Maharshi Dayanand University in 1977 after the name of a great visionary and social reformer, Maharshi Dayanand. It had a unitary and residential character in its nascent stage, but became an affiliating University in November 1978. The University secured the recognition of University Grants Commission – the higher education regulatory body of India - for central Govt. grants in Feb. 1983.
Post: Junior Research Fellow/Senior Research Fellow/Research associate in CSIR funded research project
CSIR - Institute of Microbial Technology, Sector-39/A, Chandigarh desires to engage Research Associate/Senior Project Fellows/ Project Fellows/ Project Assistant, Research Intern on purely temporary basis on contract under DBT/CSIR sponsored project at IMTECH. However, the number of positions may vary depending upon the requirement of the Institute. A General Panel will be operative for a maximum period of one year from the date of interview.
Post: Research Associate, Senior Project Fellow, Project Assistant, Project Fellow, Research Intern, Senior Research Fellow

National Brain Research Centre is the only institute in India dedicated to neuroscience research and education. Scientists and students of NBRC come from diverse academic backgrounds, including biological, computational, mathematical, physical, engineering and medical sciences, and use multidisciplinary approaches to understand the brain. Located in the foothills of the Aravali range in Manesar, Haryana, NBRC is an autonomous institute funded by the Department of Biotechnology, Government of India, and is also a Deemed University.
NATIONAL BRAIN RESEARCH CENTRE (NBRC), Manesar-122 051, Gurgaon, requires one Research Associate in Prof. Neeraj Jain's Laboratory for a Project funded by Department of Biotechnology.
Post: Research Associate
Novozymes is a biotech company with a strong focus on enzyme production. We are committed to changing the very foundations of our industrial system for the better by using industrial biotechnology.
As the world leader in bioinnovation we believe that by using industrial biotechnology we can potentially re-engineer thousands of everyday products to deliver enhanced sustainability performance, introducing energy cost savings, and decreased raw material costs for our customers.
Post: Patent Analyst
Kota College of Pharmacy (KCP), emphasizes the all round development of its students. It aims at not only producing good Pharmacists, but also good and worthy citizens of a great county aiding in its over all progress and development.
KCP aspires to become the center of excellence in the field of Pharmacy and the related areas of Pharma-Education, Training and Research, Comparable to the best in the world.
Post: Assistant Professors - Pharmacognosy

Applications (8 copies) are invited from the eligible candidates for the following posts at the National Centre for Nanoscience & Nanotechnology situated at Guindy campus as detailed below in conformity with 200 Point Roster System.
Post: Professor, Associate Professor, Assistant Professor


A global healthcare leader, Novartis has one of the most exciting product pipelines in the industry today. A pipeline of innovative medicines brought to life by diverse, talented and performance driven people. All of which makes them one of the most rewarding employers in their field.
Post: Regulatory CMC Affairs Manager- II

The National Institute of Immunology (NII) is committed to advanced research addressing the basic mechanisms involved in body's defence to identify modalities for manipulation of the immune system to provide protection against diseases and understand mechanisms that can be used to target disease processes for intervention. The institute's research thrust areas under immunology and related disciplines cluster in four main themes, namely, infection and immunity, molecular design, gene regulation and reproduction and development, where cutting edge research in modern biology is being carried out.
Post: Research Associate (One Position only)
HLL Lifecare Limited, a Mini Ratna Central Public Sector Enterprise under the Ministry of Health & Family Welfare, Govt. of India is a global provider of high quality healthcare products & services. With state-of-the-art manufacturing facilities spanning across India, HLL is diversifying into vaccine manufacturing, lifecare services, sanitary napkins besides engaging in procurement consultancy, healthcare infrastructure development and facility management.
Post: SCIENTIST (E2/E3) (PHARMACEUTICS)