Ph.D
---
Agharkar Research Institute (ARI) is an autonomous, grant-in-aid research institute of the Department of Science and Technology (DST), Goverment of India. It was established in 1946 by the Maharashtra Association for the Cultivation of Science as MACS Research Institute and renamed as ARI in 1992 in honour and memory of its founder Director, late Professor S.P. Agharkar.

BIT, Mesra is a "Deemed University" under Sec. 3 of the U.G.C. Act 1956. It functions under the overall supervision, direction and control of a high power Board of Governors, comprising representatives of the Ministry of Education, Government of India, the U.G.C., the State Government, The Chancellor, the AICTE, The Hindustan Charity Trust and the Institute Faculty. Shri G.P. Birla is the Chairman of the Board of Governors.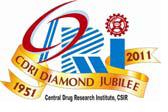 In order to harness the bioactive principles from the vast marine biota occurring in Indian waters for human therapeutic purposes, Ministry of Earth Sciences, Government of India, has been implementing a multidisciplinary and multi-institutional Research and Development programme on "Development of potential drugs from ocean (Short title : Drugs from the Sea)" since, 1991 with participation of several research labs & Universities under the coordination of CSIR-Central Drug Research Institute (CSIR-CDRI), Lucknow.

Institute of Genomics & Integrative Biology (IGIB) is a premier Institute of Council of Scientific and Industrial Research (CSIR), engaged in research of national importance in the areas of genomics, molecular medicine, bioinformatics, proteomics and environmental biotechnology.

The Rajiv Gandhi Centre for Biotechnology (RGCB) is a growing phenomenon. Located in Thiruvananthapuram, the capital city of Kerala, RGCB began in 1990 amongst humble surroundings as a small charitable society called the Centre for Development of Education, Science and Technology (C-DEST).
The Institute of Microbial Technology, a constituent establishment of the Council of Scientific and Industrial Research, Government of India, wishes to recruit Research Associate and Project Assistants on temporary basis to work in various sponsored projects in this Institute as per details given below. Apart from the candidate selected in the project, a panel will be made, which will be operative for a maximum period of one year from the date of interview or another interview is conducted by the Institute for recruitment of similar positions in fu
Applications are invited from eligible computer literate candidates for filling up of the posts as mentioned below under National Rural Health Mission, Odisha on contractual basis and subject to renewal as per the society norms. Performance Incentives and Annual increment is admissible as per the norms of the society besides the remuneration noted against each post. Upper age limit for applicants with MBBS background 68 years and for others 65 years as on 05.01.2013. Remuneration mentioned below are negotiable.