Mumbai
---
United Biotech has been a trend setter of new standards and is among the fastest growing companies in the Indian pharmaceutical Industry. In a span of 12 years it has established an enviable reputation and track record for adopting latest manufacturing technologies, introducing world-class quality of products, ground breaking Research & Development efforts in association with its foreign counterparts and for setting new standards of customer service.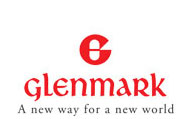 Glenmark Pharmaceuticals today announced the settlement of litigation with Daiichi Sankyo and Genzyme Corporation regarding Glenmark's Abbreviated New Drug Application (ANDA) tiled with the US Food and Drug Administration (FDA) for Colesevelam Hydrochloride, a drug used in treatment of type-2 diabetes.
In November last year, Daiichi Sankyo and Genzyme filed a patent infringement suit in the US District Court for the District of Delaware seeking to prevent Glenmark from commercialising its ANDA prior to expiration of the Orange Book patents.
Applications in the prescribed forms are invited for direct recruitment to the following posts by 29th September 2011 (7th October 2011 in respect of applications received only BY POST from the candidates residing in Assam, Meghalaya, Arunachal Pradesh, Mizoram, Manipur, Nagaland, Tripura, Sikkim, J&K, Lahaul & Spiti District and Pangi Sub-division of Chamba district of Himachal Pradesh, A & N Islands or Lakshadweep or abroad).

The Indian Council of Medical Research (ICMR), New Delhi, the apex body in India for the formulation, coordination and promotion of biomedical research, is one of the oldest medical research bodies in the world.