Mumbai
---
FLAGSHIP BIOTECH INTERNATIONAL is a well integrated pharmaceutical research oriented manufacturing and marketing company headquartered in the heart of India - Mumbai.
Through the years Flagship Biotech International has set benchmarks for pharmaceutical manufacturing / marketing excellence in the branded generic - ethical, OTC & institutional segments globally and has emerged as a respectable name in the global pharmaceutical and healthcare arena.
United Biotech has been a trend setter of new standards and is among the fastest growing companies in the Indian pharmaceutical Industry. In a span of 12 years it has established an enviable reputation and track record for adopting latest manufacturing technologies, introducing world-class quality of products, ground breaking Research & Development efforts in association with its foreign counterparts and for setting new standards of customer service.
Titan Laboratories Pvt. Ltd. is the one of select few Company in india with dedicated state of art WHO GMP facility for producing high quality Sustained and Modified Release Pellets, DC Granules& Taste Masked Granules. The plant is located in green belt of mahad industrial zone about 180Kms from mumbai. It is strategically located on well connected Mumbai-Goa Highway.
Post: Manager - R&D
Eisen Pharmaceutical Co. (P) Ltd. was established in 1957, with the vision to provide quality healthcare products, supporting growing medical fraternity & serving the needs of patients.
They make speciality pharmaceuticals formulations. Their brands are prescribed in therapy areas like paediatrics, gynaecology, cardiology, diabetology.
Hindustan Unilever Limited (HUL) is India's largest Fast Moving Consumer Goods Company, touching the lives of two out of three Indians with over 20 distinct categories in Home & Personal Care Products and Foods & Beverages. The company's Turnover is Rs. 17,523 crores (for the financial year 2009 - 2010)
HUL is a subsidiary of Unilever, one of the world's leading suppliers of fast moving consumer goods with strong local roots in more than 100 countries across the globe with annual sales of about €40 billion in 2009 Unilever has about 52% shareholding in HUL.
MaxiMaa Systems Ltd, is a pioneer and market leader in storage system and furniture since the inception of the company during 1991. At MaxiMaa they understand the client's requirement and then provide suitable solutions within the budget range. Their concept is unique, total consultancy right from the designing till the installation is provided.
1942 saw nationalistic fervor reaching new peaks as the nation struggled for Independence. It was about the same time that a young man, Mr. Amratlal, struggled to face the might of the pharmaceutical multinationals. Through his untiring efforts was born the Bombay Tablet Company.
That spirit of perseverance has served us well in the last 51 years to withstand the upheavals in the pharmaceutical industry. Our total commitment to quality still kept alive by Mr. Amratlal Shah's son & grandsons, and our patron's unshakeable confidence in our products has helped us grow.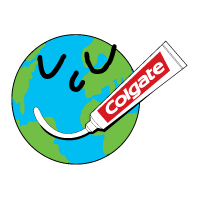 The Training and Development effort at Colgate-Palmolive is a direct outcome of the Individual Development Plan and the Business need. The business critical and individual specific needs are identified every year and a training needs inventory is drawn up.
Colgate's leadership position in the global marketplace is directly linked to the skill of our employees. Practical learning and professional growth are critical to our continued success. We invest generously in the training and education of Colgate people.