MBA
---
Multicrore, Fast growing, all India Pharmaceutical company, leader in skin care requires Dermatological Sales Executives for various Head Quarters in East and North Eastern states like Bhubaneswar, Rourkela, Sambalpur, Balangir, Siliguri, Cooch Behar, Guwahati, Shillong, Bongaigaon, Tezpur, Lakhimpur, Silchar, Imphal, Dimapur, Jorthat, Dibrugarh etc.
Post: Sales Executives
[adsense:336x280:8701650588]
Merck Limited (formerly E. Merck Limited) was set up in India as the first Merck subsidiary in Asia in 1967. The Company operates both its Pharmaceuticals and Chemicals businesses in the country.
Merck was also the first Merck Group Company to go public in the year 1981. The Merck Group now holds 51% of the share capital in Merck Limited, while the remaining 49% is traded on the Bombay Stock Exchange Ltd. and National Stock Exchange of India Ltd. Merck Specialities Pvt. Ltd., the wholly owned Indian subsidiary of Merck KGaA, was incorporated in 2005.
EMD Serono, Inc. is proud to belong to the oldest pharmaceutical and chemical company in the world. With a history spanning more than 300 years, our parent company, Merck KGaA, still operates successfully in both sectors. We are known in the United States as EMD, a name that stands for Emmanuel Merck, Darmstadt, heralding back to our roots in Germany.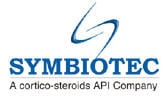 Symbiotec Pharmalab Ltd., a cortico-steroids API manufacturing company based at Indore in Central India is in the business of development, production and marketing of research-based cortico steroids.
Symbiotec is manufacturing cortico steroids since the year 1995 and is a WHO –GMP and ISO 9000 : 2000 certified company with a vision to cater to steroids requirement of our pharmaceuticals world.
Indegene's scientific and competitive intelligence services lend actionable insights to clients to support their strategic decision making. We provide scientific, clinical, and competitive insights to help align the business development, licensing, clinical development, and marketing activities of our clients to current and future market needs.
Post: Manager - Client Services

Abbott India Limited is a subsidiary of Abbott Laboratories, USA, a global, diversified health care company devoted to the discovery, development, manufacture and marketing of pharmaceutical, diagnostic, nutritional and hospital products. The company now employs approximately 70,000 people and markets its products in 130 countries worldwide.