MBA
---
Meyer,an associate of London based multinational Vitabiotics Ltd.,is a rapidly growing Pharma Co. in India. Leading pharmaceutical manufacturer, founded in 1982 .,in technical collaboration with OMEGA-MEYER Ltd Jersey( Br. Isles). H.O. based in THANE

Post: PMT- Trainee
ORDAIN was created with a simple objective of providing Quality Drugs… Quality Life to all the precious human life. Our mission is to continuously innovate methods of "Preserving and improving quality of human life" by providing superior products and services with uncompromised Quality Everywhere… Every time…
Mission Vivacare Limited is a Dynamic Health Products Company which believes that Well being is a universal right and a worldwide need as each individual can make a difference and therefore that Life…. It's Precious.
United Biotech has been a trend setter of new standards and is among the fastest growing companies in the Indian pharmaceutical Industry. In a span of 12 years it has established an enviable reputation and track record for adopting latest manufacturing technologies, introducing world-class quality of products, ground breaking Research & Development efforts in association with its foreign counterparts and for setting new standards of customer service.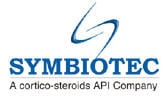 Symbiotec Pharmalab Ltd., a cortico-steroids API manufacturing company based at Indore in Central India is in the business of development, production and marketing of research-based cortico steroids.
BIO-MED HEALTHCARE PRODUCTS PVT. LTD. was founded on the 9th of January 2002, with a focused vision of applying Advanced Technologies to the development of highest quality products at the most affordable prices in the field of Healthcare Disposables. BIO-MED boasts of an impressive state-of-the-art facility in the industrial town of Faridabad in Haryana, just South of Delhi.
Hindustan Unilever Limited (HUL) is India's largest Fast Moving Consumer Goods Company, touching the lives of two out of three Indians with over 20 distinct categories in Home & Personal Care Products and Foods & Beverages. The company's Turnover is Rs. 17,523 crores (for the financial year 2009 - 2010)