MBA
---
Torrent Pharmaceuticals Limited, is a dominant player in the therapeutic areas of cardiovascular (CV) and central nervous system (CNS) and has achieved significant presence in gastro-intestinal, diabetology, anti-infective and pain management segments. Torrent Pharma's competitive advantage as a manufacturer stems from its world-class manufacturing facilities. Its manufacturing facilities at Indrad, Gujarat, comply with WHO, cGMP, MHRA and TGA norms and have received ISO 9001, ISO 14001 and OHSAS 18001
Core Group provides comprehensive job options for various professionals meeting their exacting requirements, as per their qualification, experience as well as expectations. By analyzing what really motivates a professional, the company considers employment positions that meet the criteria of the job seeker. The company also provides career counseling including assistance with educational requirements and credential evaluation process so that the professionals successfully excel in the respective field.
Torrent Pharmaceuticals Limited, is a dominant player in the therapeutic areas of cardiovascular (CV) and central nervous system (CNS) and has achieved significant presence in gastro-intestinal, diabetology, anti-infective and pain management segments. Torrent Pharma's competitive advantage as a manufacturer stems from its world-class manufacturing facilities. Its manufacturing facilities at Indrad, Gujarat, comply with WHO, cGMP, MHRA and TGA norms and have received ISO 9001, ISO 14001 and OHSAS 18001
Hindustan Unilever Limited (HUL) is India's largest Fast Moving Consumer Goods Company, touching the lives of two out of three Indians with over 20 distinct categories in Home & Personal Care Products and Foods & Beverages. The company's Turnover is Rs. 17,523 crores (for the financial year 2009 - 2010)
HUL is a subsidiary of Unilever, one of the world's leading suppliers of fast moving consumer goods with strong local roots in more than 100 countries across the globe with annual sales of about €40 billion in 2009 Unilever has about 52% shareholding in HUL.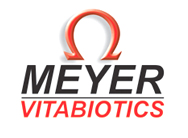 Meyer, an associate of London based multinational Vitabiotics Ltd.,is a rapidly growing Pharma Co. in India. Leading pharmaceutical manufacturer, founded in 1982 .,in technical collaboration with OMEGA-MEYER Ltd Jersey( Br. Isles). H.O. based in THANE