MBA
---
Reputed pharma client of Nextus Solutions

Post: Production Planning and inventory Control
We would like to introduce ourselves as a Evolet group of companies. We are a group which comprise of Four Marketing Companies in Europe and one Logistic Company. As Evolet we are having our offices in Europe, China, CIS and India, We are working in India as an export company through contract manufacturing with some of the big companies in India Like Nectar Life Sciences, Akums Drugs, Ind-Swift Labs, Elder Pharmaceuticals Ltd, Ahlcon Parentrals etc.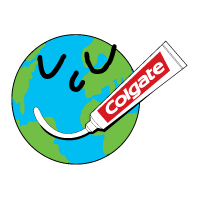 The Training and Development effort at Colgate-Palmolive is a direct outcome of the Individual Development Plan and the Business need. The business critical and individual specific needs are identified every year and a training needs inventory is drawn up.
Colgate's leadership position in the global marketplace is directly linked to the skill of our employees. Practical learning and professional growth are critical to our continued success. We invest generously in the training and education of Colgate people.
At Roche, 80,000 people across 150 countries are pushing back the frontiers of healthcare. Working together, we've become one of the world's leading research-focused healthcare groups. Our success is built on innovation, curiosity and diversity.
Cliniminds was established in year 2004, by a group of professionals from Clinical Research, Pharmaceutical industry and Healthcare industry with rich and varied experience at senior management levels. Cliniminds offers Educational & Training Programs to develop the skill capacity in the health sciences domain. Cliniminds is an innovative health sciences educational and training institute providing a wide range of clinical trials, regulatory, phamracovigilance, data management and other job oriented training programs. We also provide training and continuing medical education solutions to the, pharmaceutical companies, CROs, hospitals, and healthcare companies globally.
The National Institute of Technology, Durgapur (formerly Regional Engineering College, Durgapur), was established by an Act of Parliament in 1960 as one of the eight such colleges aimed to function as a pace setter for engineering education in the country and to foster national integration.It is a fully-funded premier Technological Institution of the Government of India and is administered by an autonomous Board of Governors.
Admission to Part-time and Full-time (without scholarship) PhD Research Scholars

A global healthcare leader, Novartis has one of the most exciting product pipelines in the industry today. A pipeline of innovative medicines brought to life by diverse, talented and performance driven people. All of which makes them one of the most rewarding employers in their field.
The Company (Manufacturing Ayurvedic and Unani Medicines) having obtained drug licence from licensing authority (G.M.P. Certificate renewed upto 09.06.2015) (Drug licence renewed upto 31.12.2010, applied for renewal) is a GOVERNMENT OF INDIA ENTERPRISE (under the Administrative Control of the Department of AYUSH (Ministry of Health & Family Welfare), Indian Red Cross Building, Red Cross Road, New Delhi).
Post: Manager (Marketing)
The Sitaram Jindal Foundation (SJF), formerly known as S J Jindal Trust, established in 1969 is a charitable organization with the humanitarian objective of serving the poor and downtrodden in various fields. True to the inspiring ideals and values of its Chief Architect & Patron, Dr. Sitaram Jindal, the Foundation has been promoting and providing basic needs of the people across various sections of the society in different fields including education, healthcare and rural development without discrimination of caste and creed.
RASA is a Bio & Chemo Informatics company offering solutions and services in the area of Life sciences. We are looking for young talented students who are willing to grow with us. We entertain only freshers because we feel that it is easier to train them in the specific fields rather than training experienced professionals. With our combined experience in Bioinformatics and Chemoinformatics and strong advisory board, RASA is set to provide premium services in technology solutions, product development and training. We provide our customers with a seamless model of our wide expertise and comprehensive platforms.
Currently we have two jobs openings in Bioinformatics/chemoinformatics domain.