M.Sc
---
Every day, around the world, people reach for Unilever products. Our brands are trusted everywhere and, by listening to the people who buy them, we've grown into one of the world's most successful consumer goods companies. In fact, 150 million times a day, someone somewhere chooses a Unilever product.
Look in your fridge, or on the bathroom shelf, and you're bound to see one of our well-known brands. We create, market and distribute the products that people choose to feed their families and keep themselves and their homes clean and fresh.

Post: Asst Clinical Manager(Job Number: 14000EDJ)
The Tata Memorial Centre (TMC) is a Comprehensive Cancer Centre with a mission to achieve the highest standards in patient care, cancer prevention, cancer research and professional development for oncology and allied disciplines. TMC is an autonomous Grant-in-Aid Institute of the Department of Atomic Energy, Government of India. TMC is affiliated to Homi Bhabha National Institute (HBNI). The HBNI is a Deemed to be University of the Department of Atomic Energy with a mission to develop high quality postgraduate educational programs in science and technology including those related to Life and Health sciences. TMC invites applications from eligible candidates of Indian nationality, who are keen to pursue a career in TMC. Full time positions in various departments available at the TMC are listed below

Post: Scientific Officer 'C'
Advinus Therapeutics (A TATA Enterprise) is an R&D driven company that is focused on the new drug discovery and development of pharmaceutical and agrochemical products. Advinus operations are organized into two separate businesses centered around Discovery and Development respectively. The Discovery arm of Advinus integrates under one umbrella the expertise, experience, capabilities and infrastructure needed for Drug Discovery from hit to clinical development candidate. Our presence in India helps us enhance the productivity and efficiency of our agrochemical and pharmaceutical R&D programs to unprecedented levels of cost-effectiveness and quality by bringing together demonstrated world class expertise with the talent and economies of India.

Post: Senior Research Scientist / Principal Scientist - Drug Metabolism Pharmaco-Kinetics: Code: ATL/DMPK/BLR/14

PharmaTutor (ISSN 2347-7881) is mainly intended to promote rapid publication (original research articles, review articles, and Short communication) in all fields of Pharmaceutical, Health and allied biosciences. PharmaTutor will primarily publish the manuscripts on original work; either experimental or theoretical that adheres to scientific excellence pertaining to Pharmaceutical, Health and allied biosciences.

---
Publication of Vol 2 Issue 08 is scheduled in August 2014. We are inviting the authors, researchers and colleagues to contribute or submit the articles for upcoming issues (August 2014 & next issues).

---
ARTICLES ARE INDEXED IN GOOGLE SCHOLAR, CAS, RESEARCH BIBLE.

SUBMIT YOUR ARTICLE/PROJECT/SHORT COMMUNICATION ALONG WITH YOUR SCAN PHOTOGRAPH AND COPYRIGHT FORM AT editor-in-chief@pharmatutor.org
Cognizant is a leading provider of information technology, consulting, and business process outsourcing services, dedicated to helping the world's leading companies build stronger businesses. Headquartered in Teaneck, New Jersey (U.S.), Cognizant combines a passion for client satisfaction, technology innovation, deep industry and business process expertise, and a global, collaborative workforce that embodies the future of work.
Post: Team Lead (CDM)
This centre which was started by ICMR basically to solve problems in blood banking, slowly branched out successfully to initiate research in various other related areas of immunohaematology viz. biochemical genetics, red cell enzymopathies and hemoglobinopathies, population genetics, antenatal serology, Immunology, HLA etc. In the first twenty five years, using limited space, limited resources and budget, talented and highly enthusiastic young scientists from the center under the guidance of dynamic stalwarts Dr. H M Bhatia and Dr. A J Baxi could produce as many as 271 publications of which 71 were published in prestigious international journals. The centre had many discoveries to it's credit. Seeing this progress, ICMR decided to rechristen BGRC as 'Institute of Immunohaematolgy' at the time of the Silver Jubilee Celebrations of the Institute in 1982 to accommodate all the departments of the centre under one roof.
Applications are invited up to 30th June, 2014 for following the posts at this Institute on a consolidated salary for the period of Two years. Extendable up to 3 years. The appointment will be made on purely temporary basis.
DBT IOC Centre is a collaborative venture of Department of Biotechnology (DBT) and Indian Oil Corporation Limited (IOC) and located at IndianOil-R&D Centre in Faridabad. The main focus of the centre is on advance research in frontiers areas like Lignocellulosic ethanol, Algal biofuels, Gas fermentation and Bio-hydrogen. Applications are invited for purely tenure track positions for 1 to 2 years. This Centre offers excellent research facilities and a stimulation environment.
Post: Scientific Officer, Research Associate, Project Associate, Project Assistant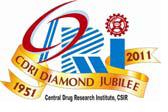 CSIR-Central Drug Research Institute, Lucknow is a premier R&D Institute under the aegis of Council of Scientific and Industrial Research (CSIR), New Delhi which is an autonomous body under Department of Scientific and Industrial Research, Government of India. The institute is engaged in the development of new drugs and diagnostics in various therapeutic areas like malaria, tuberculosis, filarial, leishmania, cancer, thrombosis, hypertension, dementia, diabetes, lipid disorders, gastric ulcer, osteoporosis, prostatic hyperplasia, etc.
Walk-in-interview for engagement of Project Staff under different Projects to be held on 02-07-2014 (For Position Code No. 001 & 002 Life Sciences) and 03-07-2014 (For Position Code No. 003 to 005 Pharma Group & Computer Science) as per the details given below:
Indian Institute of Chemical Technology (IICT), Hyderabad, a constituent of CSIR is a leading research Institute in the area of chemical sciences. The core strength of IICT lies in Organic Chemistry, and it continues to excel in this field for over six decades. The research efforts during these years have resulted in the development of several innovative processes for a variety of products necessary for human welfare such as drugs, agrochemicals, food, organic intermediates, adhesives etc. More than 150 technologies developed by IICT are now in commercial production.
CSIR-IICT is conducting Walk-in-lnterview for the following positions on a purely temporary basis for the sponsored projects at 10.00 A.M on 2nd July 2014 at IICT Hyderabad:
Post: Research Associate, Sr.Project Fellow, Project Fellow, Project Assistant-III, Project Assistant-II