M.Sc
---
The Advanced Centre for Treatment, Research and Education in Cancer (ACTREC, Kharghar, Navi Mumbai is the new state-of-the-art R&D satellite of the Tata Memorial Centre (TMC), which also includes under its umbrella the Tata Memorial Hospital (TMH), the largest cancer hospital in Asia. ACTREC has the mandate to function as a national centre for treatment, research and education in cancer. TMC is an autonomous grant-in-aid institution of the Department of Atomic Energy (DAE), Government of India. It is registered under the Societies Registration Act (1860) and the Bombay Public Trust Act (1950). Its Governing Council is headed by the Chairman, Atomic Energy Commission, Government of India.

To work on Project in Translational Research Laboratory Area of Research – "DNA damage repair and cancer"
National Chemical Laboratory (CSIR-NCL), Pune, established in 1950, is a constituent laboratory of Council of Scientific and Industrial Research (CSIR). CSIR-NCL is a science and knowledge based research, development and consulting organization. It is internationally known for its excellence in scientific research in chemistry and chemical engineering as well as for its outstanding track record of industrial research involving partnerships with industry from concept to commercialization.


Fresenius Kabi Oncology Limited is a public listed company primarily operating in the field of Research & Development and manufacturing of world-class oncology drugs. The company strives to provide most advanced third generation chemotherapeutic drugs right from development to manufacturing & marketing across the globe. It is fast emerging as a leading player in oncology generics on the strength of its comprehensive product portfolio of injectables, oral cytotoxics, cytostatics, intermediates and active pharmaceutical ingredients (APIs).
Post: Research Scientist
The Council's Regional Medical Research Centre for Tribals started functioning in 1984, at Jabalpur, from three rooms in Medical College with a handful of staff. The centre continued functioning from Medical college till 1990 to address mainly to the study of the health and nutritional problems of the tribal populations, including nutritional disorders, common communicable diseases, environmental health problems, etc. The State Health has utilized the expertise of the scientists in planning, monitoring and evaluation of tribal health and other developmental programs in tribal areas of Madhya Pradesh and Chhattisgarh and also in training health functionaries of these states.
North-Eastern Hill University was set up by an Act of Parliament and notified on 19th July 1973. The objectives of the University, as laid down in the act, are "to disseminate and advance knowledge by providing instructional and research facilities in such branches of learning as it may deem fit; to pay special attention to the improvement of the social and economic conditions and welfare of the people of the hill areas of the North-eastern region, and in particular, the intellectual, academic and cultural advancement".
Post: Junior Research Fellow
Cliniminds is a Leading Clinical Research and Healthcare training Institution in India. We started our operations in 2004 and have strived upwards for growth and development and recently have been awarded as the Best Clinical research Institute of India in year 2011, 2012, 2013 and 2014. We have various batches and courses in Clinical Trial Management, Clinical Research, Pharmacovigilance, Drug Regulatory Affairs, IPR and Data Management that are highly Industry focused and professionally tuned so that candidates are ready to join Industry and go hands on.
We are Clinical Research Education and Training Institute.
Post: Business Development and Centre Coordinator
GlaxoSmithKline Pharmaceuticals Ltd. (GSK Rx India) is one of the oldest pharmaceuticals company and employs over 5000+ people. Globally, we are a £ 27.4 billion, leading, research-based healthcare and pharmaceutical company. In India, we are one of the market leaders. At GSK, our mission is to improve the quality of life by enabling people to do more, feel better and live longer. This mission drives us to make a real difference to the lives of millions of people with our commitment to effective healthcare solutions.
Post: Executive/Asst. manager- Regulatory & Compliance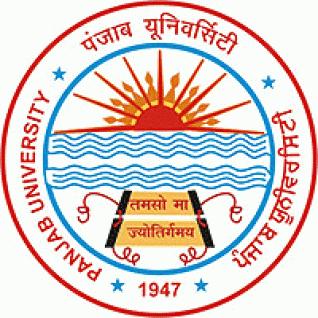 The University Institute of Pharmaceutical Sciences of the Panjab University is a premier institution of Pharmaceutical Education and Research in the country. The institute has covered a long and glorious journey of 76 years starting from Lahore in 1944 and finally settling to the present campus in Chandigarh at the foothills of Himachal. In its travelogue, the institute crossed multiple milestones and continue to head ahead towards the well-defined goals. The elevation of the status from department to the level of an institute i.e. University Institute of Pharmaceutical Sciences in 1994, and hosting of Indian Pharmaceutical Congress in the same year, two presidential honors of the Indian Pharmaceutical Congresses to its faculty members, a special recognition by the UGC by granting SAP in 1993 and COSIST in 1981 establishment of ICMR Advanced Centre for standardization of Drugs of Indian System of Medicine are some of the major hallmarks on the path treaded so far.
Applications are invited from the eligible candidates for the position of a Scientific Assistant (one), purely on temporary basis and co-terminus with the project.
BIT, Mesra is a "Deemed University" under Sec. 3 of the U.G.C. Act 1956. The Board of Governors is responsible for the main functions and overall supervision of activities. It comprises representatives of the Ministry of Education, Government of India, the U.G.C., the State Government, The Chancellor, the AICTE, The Hindustan Charity Trust and the Institute Faculty. Shri C.K.
Hospira is the world's leading provider of injectable drugs and infusion technologies. Through our broad, integrated portfolio, we are uniquely positioned to Advance Wellness™ by improving patient and caregiver safety while reducing healthcare costs.
Through our offering of high-quality, lower-cost generic medications, we continue to help reduce the overall costs of healthcare — to improve both the affordability of care for patients and the financial strength of the global healthcare system.
Post: Senior Research Associate - Biologics