M.Sc
---
Our clients are an ISO 9001:2000 BVQI certified company established in 2004 is situated at Changodar, Ahmedabad. All four state of art manufacturing units is certified by WHO-GMP, cGMP for. The WHO – GMP plant is approved by 'National Drug Authority, Uganda, Kenya, Yemen, Ethiopia, Congo, Ghana, MCA (Zimbabwe), Namibia, Nigeria & Cote D'Ivoire.
They also cater to Srilanka, Philippines, Vietnam, Cambodia, Sudan, Myanmar, Mauritius, Costa Rica, & Latin America which we are at present exporting through Merchant Exporter. They regularly execute orders for many reputed companies for their export and domestic requirements e.g Zydus Cadila Healthcare Limited, Intas Pharmaceuticals Limited, Torrent Pharmaceuticals, IPCA Laboratories, German Remedies Limited, Claris Life sciences Ltd., Cadila Pharmaceuticals Ltd, Merck and Cipla. They are also manufacturing Alcohol/Codeine based products such as HB – Orange Plus.
Post: Production Manager - Pharma Company

It is proposed to engage the services of the following personnel initially for a period of one year which may be curtailed or extended at the discretion of the competent authority on consolidated payment mentioned against each category. The written test will be held on the dates indicated against each category and only those candidates, who qualify the written test, will be interviewed on the same day. The requirement and other details are as under:-
Post: Senior Research Fellow (Pharmacongnosy)- 01

Rubicon Research is a product development company based in Nahur, Mumbai, India and is recognized as a world class outsourcing partner in pharmaceutical industry, serving Fortune 500 companies worldwide. We are a fast growing, young organization of 250 employees with significant experience in the field of formulation development and providing a full spectrum of development services from preformulation to registration. We also have our GMP manufacturing plant from where we provide commercial supply chain.
Post: AD/QC/Quality Compliance/Project Management Department
Alembic Pharmaceuticals Limited, with an established presence in the Indian pharma industry has a proud, historical track record going back over 100 years.
To realize our ambitious plans, we call upon dynamic, result oriented team members to join our API & Formulation manufacturing unit located at PANELAV, near Vadodara (Gujarat).
Post: Assistant Manager, Senior Executive, Executive, Technicians, Plant Operators

Higher education in Tripura had a late start. Maharaja Bir Bikram (MBB) College, the first degree college in the State, started functioning under the University of Calcutta only in 1947. Not that there was no attempt in the past in Princely Tripura to establish any higher educational institution. As early as 1901, Radhakishore Manikya made an attempt to establish a degree college in the-then tiny capital town Agartala; but as the proposal did not fulfill the necessary requirements, it did not get approval from the Calcutta University.
National Health Systems Resource Centre (NHSRC) has been set up under the National Health Mission (NHM) as an autonomous registered society, to channelize technical assistance and capacity building support to the states for strengthening the public health system. The NHSRC is also mandated to contribute towards National strategic health planning and programme design. Work at NHSRC is organised around multiple divisions, namely - Community Processes, Quality Improvement, Public Health Planning, Public Health Administration, Healthcare Financing & Healthcare Technology, HMIS and Human Resources for Health.

NHSRC intends recruiting Consultant-Health Care Technologies (Medical Devices & Diagnostics) purely on contractual basis.
Post: Consultant-Health Care Technologies (Medical Devices & Diagnostics)
HLL Lifecare Limited, a Mini Ratna Central Public Sector Enterprise under the Ministry of Health & Family Welfare, Govt. of India is a global provider of high quality healthcare products & services. With state-of-the-art manufacturing facilities spanning across India, HLL is diversifying into vaccine manufacturing, lifecare services, sanitary napkins besides engaging in procurement consultancy, healthcare infrastructure development and facility management.
Post: DEPUTY MANAGER (HINDLABS & LIFECARE CENTRE)
National Aids Control Society, Dadra and Nagar Haveli, Silvassa invites applications from eligible candidates for the below mentioned posts to be filled through Deputation, so as to reach the office of the undersigned within a period of (45) Forty five days from the date of publication of this advertisement.
Post: Assistant Director (Quality Manager)
The Advanced Centre for Treatment, Research and Education in Cancer (ACTREC, Kharghar, Navi Mumbai is the new state-of-the-art R&D satellite of the Tata Memorial Centre (TMC), which also includes under its umbrella the Tata Memorial Hospital (TMH), the largest cancer hospital in Asia. ACTREC has the mandate to function as a national centre for treatment, research and education in cancer. TMC is an autonomous grant-in-aid institution of the Department of Atomic Energy (DAE), Government of India. It is registered under the Societies Registration Act (1860) and the Bombay Public Trust Act (1950). Its Governing Council is headed by the Chairman, Atomic Energy Commission, Government of India.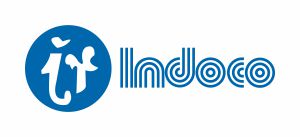 Indoco Remedies is engaged in the manufacturing and marketing of Formulations (Finished Dosage Forms) and Active Pharmaceutical Ingredients (APIs) in India. Indoco has a strong international presence in the Regulated and Emerging markets. The Company is striving to place itself on a strong promising path by expanding its business strategically, strengthening its manufacturing facilities and enhancing capabilities across the organization. The Company is looking at various opportunities in untapped markets and association with business partners in the global markets to boost its revenues.
Post: Officer/ Senior Executive/ Assistant Manager- Production(Sterile)