M.Sc
---
At Dr. Reddy's we strive every day to do what matters most to patients: accelerating access to affordable medicines and finding solutions for unmet needs.
Our Generics products bring expensive medicines within reach of patients by helping reduce the cost of therapy. Our portfolio consists of all dose forms in multiple therapeutic areas as well as biologic drugs.
We also serve patients through our partners. For one, we supply other generics companies with active pharmaceutical ingredients, which helps them quickly bring medicines to market and create affordable options to high cost medicines. We also help innovator companies get their proprietary medicines to patients faster by providing a range of products and services.
Post: QC Analyst-R0 (2162)

HLL Lifecare Limited (formerly Hindustan latex limited) India's leading manufacturers and marketers of Contraceptive, Health Care and Pharma products is a Mini Ratna Company under the Ministry of Health & Family Welfare, Govt. of India, with Seven manufacturing units and Marketing offices throughout the country.
HLL is on the lookout for dynamic, result oriented, performance driven Sales professionals having good track record in the relevant field. Postings shall be done on Fixed term contract basis and emoluments will be fixed depending upon qualifications, skills and experience.
Post: Manager –Quality (Fixed Tenure Contract)
Institute of Good Manufacturing Practices India (IGMPI)
(Approved and Certified by Quality Council of India (QCI), Government of India)
(www.igmpiindia.org)
---
Programmes Offered:
Post Graduate and Executive Diploma in Pharma:
• Faculty of Good Manufacturing Practice
a. Good Manufacturing Practices
b. Quality Assurance and Quality Control
c. Regulatory Affairs
d. Good Laboratory Practices
• Faculty of Clinical Research
a. Clinical Research
b. Pharmacovigilance
c. Medical Writing
d. Drug Discovery and Development
• Faculty of Healthcare Administration
a. Public Health and Hospital Management
b. Health Informatics
• Academy of Medical Coders India
a. Medical Coding
• Faculty of Intellectual Property Rights
a. Intellectual Property Rights

• Faculty of Product Management
a Pharma Product Management
b. Pharmaceutical Sales and Marketing Management
• Faculty of Nanotechnology
a. Pharmaceutical Nanotechnology
• Faculty of Food Safety and Quality
a. Food Good Manufacturing Practices
b. Food Regulatory Affairs
c. Food Safety
d. Food Quality Assurance and Quality Control
e. Food Processing and Preservatives
f. Food Good Laboratory Practices
g. Food Product Management
h. Food Sales and Marketing Management
i. HACCP Certification
j. Organic Farming
k. GAP Certification
l. Food Safety in Hospitality Industries
m. Food Supply Chain Management

Regular programmes (5 days a week classes)
Part Time programmes (Weekend classes)
Distance cum e-learning' mode (Comprehensive study material along with lectures on LMS)

About IGMPI:
Institute of Good Manufacturing Practices India, registered as a non-profit society (under Societies Registration Act, 1860) with Government of India and a member (as a higher/professional education Institute) of Quality Council of India (QCI), Government of India -presents unique, friendly and interactive platform to get rid of all your GMP related glitches. GMP- is an essential and most dynamic element of industries like pharmaceutical, Biotechnology, cosmetic, Ayurveda, Homeopathy, medical device and food manufacturing. Keeping self-updated with current GMPs thus becomes inevitable to stay abreast with the changing industry needs and practices. With its mission of "Knowledge Dissemination and Human Resources Development in pharma, food and healthcare Industries", IGMPI is moving hand in hand with technology advances and has gained recognition as global training provider for pharma, healthcare, food & nutrition and agriculture professionals and students in the mentioned areas. The Institute has various faculties like Faculty of Food Safety and Quality, Faculty of GMP, Faculty of Clinical Research, Faculty of Healthcare Administration, Faculty of Intellectual Property Rights, Faculty of Nanotechnology, Faculty of Product Management and Academy of Medical Coders India. The courses have been structured and designed under the guidance of field experts and thus promise to impart theoretical and practical knowledge about the defined subjects. Based on high standard of quality, the training programmes have been duly approved and certified by Quality Council of India, Government of India. (www.igmpiindia.org I www.fcrindia.org I www.ffsqindia.org)
For PDF copy of the Prospectus & Application form, write to info@igmpiindia.org mentioning the name of the Course and your phone number.
Programmes Highlights
• Get trained and certified by Quality Council of India and IGMPI jointly.
• Pharma, Biotech, Food Processing, Food & nutrition, Agriculture, Hospitality, Tourism and Catering, Medical Devices, Cosmetics, Homeopathy, Ayurveda, Life Sciences, Chemistry, health supplements and alternate healthcare professionals, executives & students may complete these programmes from their own cities and whilst still being in service, business or education.
• Post Graduate Diploma is 12 months 'duration programme while Executive Diploma is advanced and fast-track programme of 6 months' duration.
• Practicals along with theoretical knowledge help students in gaining real world exposure.
• Delhi Government Approved & ISO 9001:2008 certified laboratory facility.
• A team of experts having rich industrial experience up to 35-40 years who are highly qualified, professionally competent and dedicated have been engaged as the faculty.
• E-lectures through Learning Management System (LMS) help the students in their learning process.
• Comprehensive, dynamic and advanced study material in an international perspective along with case study based approach.
• A fee concession of 10% is applicable to candidates belonging to SC/ST/Physically handicapped /weaker section for PG Diploma Courses.
• In the last batch, the Institute has witnessed participation of more than 500 students and professionals now working with Fortune 500 and global healthcare & Pharmaceutical giants like Dr. Reddy's Laboratories, Aurobindo Pharma, Glenmark Generics, Cipla, Wockhardt, Pfizer, Abbott, Dabur, DS Group, Fortune, Mother Dairy, Reliance Fresh, SGS, Pepsi, Elite, Capricorn, Medtronic, Foster Corporation, Ipca Laboratories, Calyx, Mother Dairy, Bliss GVS Pharma, Al Rawabi, Almarai, Green Pastures, SeQuent, PepsiCo India, Mankind, Beryl Drugs, Allergy Therapeutics, CFTRI, Ciron, Sun Pharmaceutical, Novartis, GlaxoSmithKline, Ranbaxy, Biocon etc.
For counseling by our experts or prospectus, you may call/write on +91 8130924488, +91-11-26652850, 65353339 & info@igmpiindia.org mentioning the name of the Course and your phone number

You may subscribe our free online GMP guidelines & News updates (published weekly), Case Studies and Articles by submitting your email ID on our website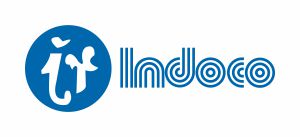 Indoco Remedies is engaged in the manufacturing and marketing of Formulations (Finished Dosage Forms) and Active Pharmaceutical Ingredients (APIs) in India. Indoco has a strong international presence in the Regulated and Emerging markets. The Company is striving to place itself on a strong promising path by expanding its business strategically, strengthening its manufacturing facilities and enhancing capabilities across the organization. The Company is looking at various opportunities in untapped markets and association with business partners in the global markets to boost its revenues.
Post: Quality Control Executives / Officer's for TABLET & STERILE FORMULATION plant located at GOA.
Bliss GVS is a fast-growing Pharmaceutical Company with a proven track record of developing, manufacturing and marketing high quality pharmaceutical formulations at affordable prices for the global market. We are a public limited company listed on India's National Stock Exchange and Bombay Stock Exchange with more than three decades of industry expertise. We are among the world leaders in Suppositories and Pessaries dosage forms with one of the largest portfolios in this segment. Our thirty years of experience in suppositories manufacturing has resulted in developing an extensive product offering in suppositories and pessaries across various therapeutic categories (see here). We follow European GMP Standards for manufacturing suppositories.
Post: Sr. Executive - Quality Control
Evolet Healthcare Pvt. Ltd. is an international, modern and dynamic outsourcing pharmaceutical company that specializes in the field of contract manufacturing and marketing of pharmaceutical products.

Post: Production Manager
The Vallabhbhai Patel Chest Institute (VPCI) is a unique postgraduate medical institution devoted to research, teaching and patient care in the field of chest diseases. It is a University of Delhi maintained institution and is funded entirely by the Ministry of Health and Family Welfare, Government of India. The Institute is ideally located in the heart of the main campus of the University of Delhi, providing the requisite academic environment. The Institute fulfills the national need for providing relief to large number of patients in the community suffering from Chest Diseases. It has eminently discharged its role and has earned a unique place in the field of Chest Medicine.
Bharathidasan University established in February 1982, and was named after the great revolutionary Tamil Poet, Bharathidasan (1891-1968). The University endeavours to be true to such a vision by creating in the region a brave new world of academic innovation for social change"(NAAC, - 2005, p.69). The year 2006-07 is the Silver Jubilee year for this great and vibrant University.

Applications on plain paper including a brief bio-data are invited for the post of One JRF to work in the project funded by the Science and Engineering Research Board (Start-up Research Grant(Young Scientist)), at the Department of Environmental Biotechnology, School of Environmental sciences, Bharathidasan University, Trichy.
Novo Nordisk is a global healthcare company with 89 years of innovation and leadership in diabetes care. The company also has leading positions within Haemophilia care, growth hormone therapy and hormone replacement therapy. Headquartered in Denmark, Novo Nordisk employs approximately 33,300 employees in 75 countries, and markets its products in more than 190 countries Novo Nordisk's B shares are listed on NASDAQ OMX Copenhagen (Novo-B).

Post: Regulatory Pre & Post Publishing Checks - RA Associate III

National Institute of Nutrition (NIN) was founded by Sir Robert McCarrison in the year 1918 as 'Beri-Beri' Enquiry Unit in a single room laboratory at the Pasteur Institute, Coonoor, Tamil Nadu. Within a short span of seven years, this unit blossomed into a "Deficiency Disease Enquiry" and later in 1928, emerged as full-fledged "Nutrition Research Laboratories" (NRL) with Dr. McCarrison as its first Director. It was shifted to Hyderabad in 1958.
Post: Scientist 'C'