M.Pharm
---
While there is a huge opportunity for pharmaceutical and Healthcare companies to sell their products in emerging markets due to rising incomes, higher incidence of chronic and lifestyle diseases, better insurance coverage, and better patent protection regimes for drugs, major roadblocks such as lack of mature distribution networks, lower price points due to generics competition, and counterfeiting are leaving even the large companies struggling to handle the challenges from some of these less sophisticated markets. Local business partnerships and better understanding and responsiveness to cultural differences will be very important in determining the success in emerging markets.

ASSOCHAM in its quest to resolve these issues and create a fine link through global regulators and industry experts, and bring first hand information at the disposal are some of the objectives aimed through ASSOCHAM's unique endeavour "GCT 2013 ? Challenges & Opportunities"

Participation Details
Due to the support of Department of Biotechnology, Government of India, ASSOCHAM wave off the Registration fees for GCT 2013; Generic Drugs, Clinical Trials & Technology Conference at Hotel Metropole, Ahmedabad on 30th April 2013.
MSD Wellcome Trust Hilleman Laboratories (Hilleman Labs), is a joint venture between Merck & Co., Inc. (which operates in India as MSD Pharmaceuticals Pvt. Ltd.) and Wellcome Trust (which is a UK based research charity).
IICB Institute was established in 1935 as the first non official centre in India for biomedical research and was included within the aegis of CSIR in 1956.
IICB today is engaged in research on diseases of national importance and biological problems of global interest, employing sophisticated state-of-the-art technology in keeping with the rapid and unprecedented momentum that life science research has gained globally over the last 50 years.

Post: Junior Research Fellow
Applications are to be submitted by eligible candidates as per prescribed format available on the website wbmsc.co.in, wbmsc.gov.in OR wbhealth.gov.in Details of job requirements and process of selection are also available on the above websites. All applications should be addressed to The Managing Director, West Bengal Medical Services Corporation Limited, Swasthya Bhawan Complex, GN-29, Sector – V, Salt Lake, Kolkata – 700 091.
West Bengal Medical Services Corporation Ltd., a wholly owned State Government Enterprise, invites applications for appointment to the following posts:
inVentiv Health Clinical, formerly PharmaNet/i3, is a leading provider of global drug development services to pharmaceutical, biotechnology, generic drug, and medical device companies. With 7,000 employees in more than 36 countries, inVentiv Health Clinical offers therapeutically specialized capabilities for all phases of clinical development, bioanalytical services, and strategic resourcing from a single clinical professional to an entire functional team.

Post: Senior Scientist/Scientist NPR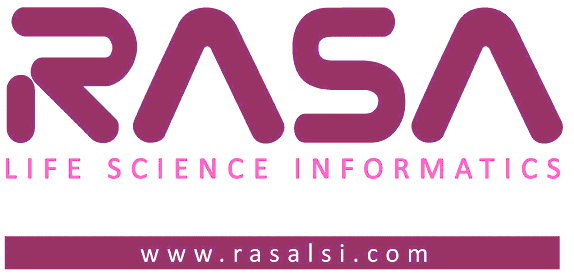 Training Programme @ RASA-LSI
REGISTER NOW ..!


About RASA

RASA Life Science Informatics, a Bio-Chemoinformatics company based in Pune, provides unmatchable training facilities to students and professionals in Life Science Informatics. We are now launching a 100% Job oriented Training program, Academic & Industrial Projects to enable anyone and everyone to get trained and get placed.
RASA Industrial Training/Project IN Bio/Chemo informatics:
RASA provide summer/winter/industrial certification courses and projects of duration 1 month to 6 months in field of Bioinformatics/ Chemoinformatics & Software Development. One week of hands-on project training will be provided to students. These training/project modules will enable the candidate to develop skills that will provide them confidence and skills to enter any Biotech, Bioinformatics, Pharmacy, Research & Development software and Life Science industry. Intensive Industry-oriented training and project Topics.
RASA Exclusive Pharma Training:
Our laboratories are very well equipped and enriched with ultra-modern facilities designed according to the norms of statutory bodies. The sophisticated instruments available include Auto-analyzer, Plethysmometer (Hugo-Basile,Italy) , Histamine Chamber, Metabolic cages. The department is involved in active research at molecular level in preclinical screening of lead molecules from synthetic as well as natural origin.
Integrating the classroom and laboratory experience is the main objective of the training course. The session will cover conceptual understanding related to industrial training models along with practical exposure to experimental techniques.
Pharmaceutical Training & Projects topics are as follows:
Experimental Pharmacology

Analytical Instrumentation/Quality Control

Structural Elucidation of Organic Compounds
RASA Training Information Brochure & Placement Record:
Copyright © 2013 PharmaTutor.org.

Program-Coordinator
RASA Life Science Informatics ,301,Dhanashree construction, opp Chitaranjan vatika, Model colony,Shivaji nagar, Pune 411016.
Phone: 020 – 65600408 , 08007594458
Email: info@rasalsi.com , www.rasalsi.com
KIET School of Pharmacy is a premier institute in the state of Uttar Pradesh for education in pharmacy. The institute has been consistently ranked amongst the top 5 in the state because of its excellent academic performance since its inception. In the academic year 2007-08, KSOP achieved top ranking in UPTU by registering the highest percentage (88%) of all clear passed students and in academic year 2008-09, KSOP had 90% of all clear passed students. KSOP earned the reputation of being the much sought-after destination for aspiring students because of its strong academic achievement.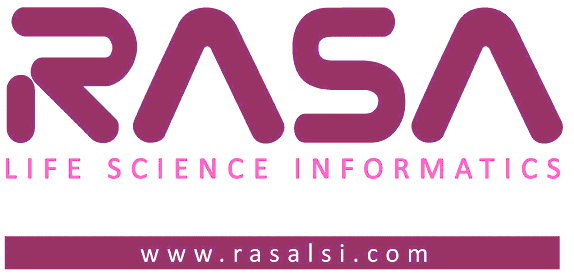 RASA Life Science Informatics, a Bio-Chemoinformatics company based in Pune, provides unmatchable training facilities to students and professionals in Life Science Informatics. We are now launching a 100% Job oriented Training program, Academic & Industrial Projects to enable anyone and everyone to get trained and get placed.
MY HEALTH PHARMACY, a retail pharmacy chain differentiates itself with its twin objectives of providing world class health care for patients through medication management, drug and disease related counseling, psychosomatic counseling, diet, exercise, and lifestyle counseling for patients. Our focus is primarily on Patient care and Medication Therapy management services.
Post: Community Pharmacist- 10

Banaras Hindu University ranks among the first few in the country in the field of academic and research output. This university has two campuses, 3 institutes, 16 faculties, 140 departments, 4 advanced centers and 4 interdisciplinary schools. The University is making its mark at the national and international levels in a number of frontier areas of Science, Social Science, Technology, Medicine and Agriculture etc.