M.Pharm
---
Karnataka Antibiotics & Pharmaceuticals Ltd., (KAPL) Bangalore is a Government Enterprise. From a modest beginning in 1984, KAPL has grown from strength to strength in the areas of manufacturing and marketing of various life saving and essential drugs. With an ISO accredition from KPMG, Netherlands, KAPL is recognised for its total commitment to quality and services in domestic and international markets. On profit from inception, KAPL facilities are approved by many international clients.
Post: Area Manager, Professional Service Representatives

Quintiles is the only fully integrated biopharmaceutical services company offering clinical, commercial, consulting and capital solutions worldwide. Our network of 23,000 engaged professionals in 60 countries around the globe works with an unwavering commitment to patients, safety and ethics — ensuring a higher level o f healthcare for people. For our biopharmaceutical customers, we help them navigate risk and seize opportunities in an environment where change is constant.

Post: Data Management-Trainee-1414853
A global healthcare leader, Novartis has one of the most exciting product pipelines in the industry today. A pipeline of innovative medicines brought to life by diverse, talented and performance driven people. All of which makes them one of the most rewarding employers in their field.
Post: Clinical Scientific Expert- II
The Council of Scientific and Industrial Research (CSIR) is an autonomous organization under the Ministry of Science & Technology, Government of India. It is amongst the foremost scientific and industrial research set-ups in the world, having state-of-the-art infrastructure and scientific and technical manpower second to none, CSIR covers practically the entire spectrum of scientific and industrial R&D of national and international importance. This ranges from aerospace to ocean exploration, micro-electronics to structural and environmental engineering, smart materials to mechatronics, petrochemicals to synthetic biology and from robotics and micro-machines to drugs & pharmaceuticals and agrochemicals.
Applications are invited for filling up temporary positions of Junior Project Fellow (1 no.) on contract basis, as per the following details:
Post: Junior Project Fellow (1 no.)
We are Marketing, Distribution firm. We are having products of Ortho, Gynac and Paediatric Division. We are also having distribution of Generic products of Abbott, Alkem, Medley, Laborate, Biogem, Rochchem and many more.
Post: Business Development Executive-03

The Saicrinstitute is a unique year-long education and mentoring program for hematology fellows and junior faculty at academic medical centers and offers a broad education about clinical research methods, research collaborations, statistical analysis, and managing the demands of family and career.
The goal of Saicrinstitute is to produce a group of researchers armed with ideas for clinical hematology research and the tools and access to resources to make their ideas a reality.
Post: Bioanalytical Research Analysts
Lloyd school of pharmacy is one of the leading institute of pharmacy in Northern India. The institute was started in 2004 with an objective of becoming a center for excellence for advanced studies and research in pharmaceutical science and with the vision to develop the professionally competent manpower with sound subject knowledge, practical skills and strong ethical values for the profession. The institute is affiliated to UPTU Lucknow and approved by AICTE and PCI New Delhi.
The first hospital associated with King George's Medical University was built in 1914, and was called King George Hospital. The funds allocated to the college could hardly be expected to cover the cost of a hospital on a comparable scale. Thus this task was undertaken by the Government of India. The building was again designed by Sir Swinton Jacob after making a spot study of great medical centres in Europe and adapting it the needs of this country.
Post: Research Officer, Assistant Research Officer, Pharmaceutical Chemist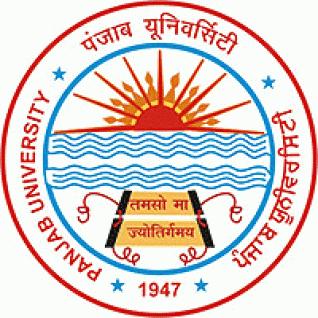 The University Institute of Pharmaceutical Sciences of the Panjab University is a premier institution of Pharmaceutical Education and Research in the country. The institute has covered a long and glorious journey of 76 years starting from Lahore in 1944 and finally settling to the present campus in Chandigarh at the foothills of Himachal. In its travelogue, the institute crossed multiple milestones and continue to head ahead towards the well-defined goals. The elevation of the status from department to the level of an institute i.e. University Institute of Pharmaceutical Sciences in 1994, and hosting of Indian Pharmaceutical Congress in the same year, two presidential honors of the Indian Pharmaceutical Congresses to its faculty members, a special recognition by the UGC by granting SAP in 1993 and COSIST in 1981 establishment of ICMR Advanced Centre for standardization of Drugs of Indian System of Medicine are some of the major hallmarks on the path treaded so far.
National AIDS Research Institute [NARI] was established in October 1992 in Bhosari, Pune on a seven acre plot. The Institute has progressively expanded its activities in various aspects of research on HIV and AIDS through infra-structural development, capacity building & research programmes. The present infrastructure includes the Institute housed in a 28024 sq. mtr space, residential accomadation for the staff, a power plant to ensure uninterrupted power supply and an incinerator for safe disposal of bio-waste.
Applications are invited for the post of Research Assistant (Pharmacy) under Clinical Trials Unit Project. This post is purely temporary and is to be filled for the period up to 31/01/2015.
Post: Research Assistant (Pharmacy)- 1